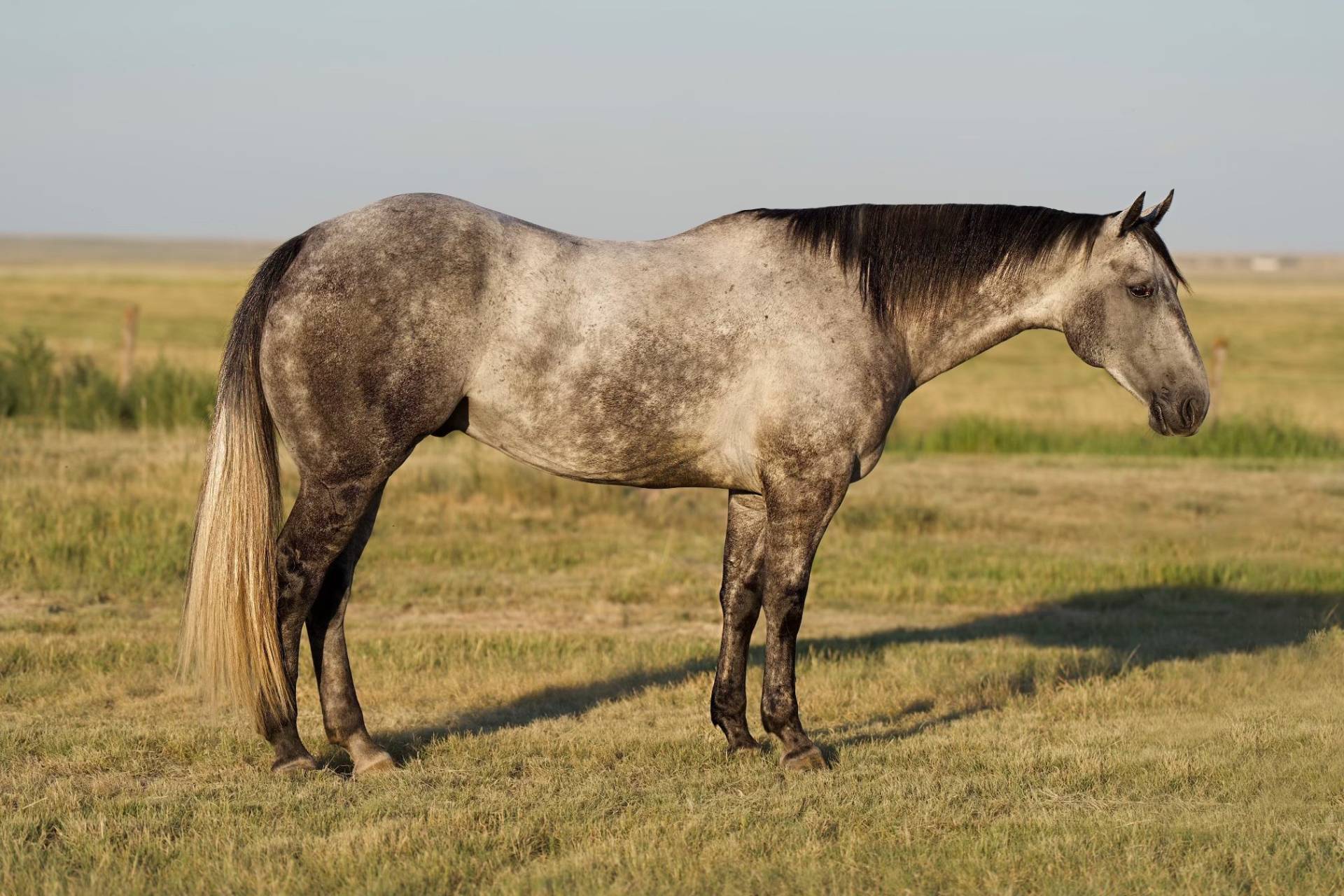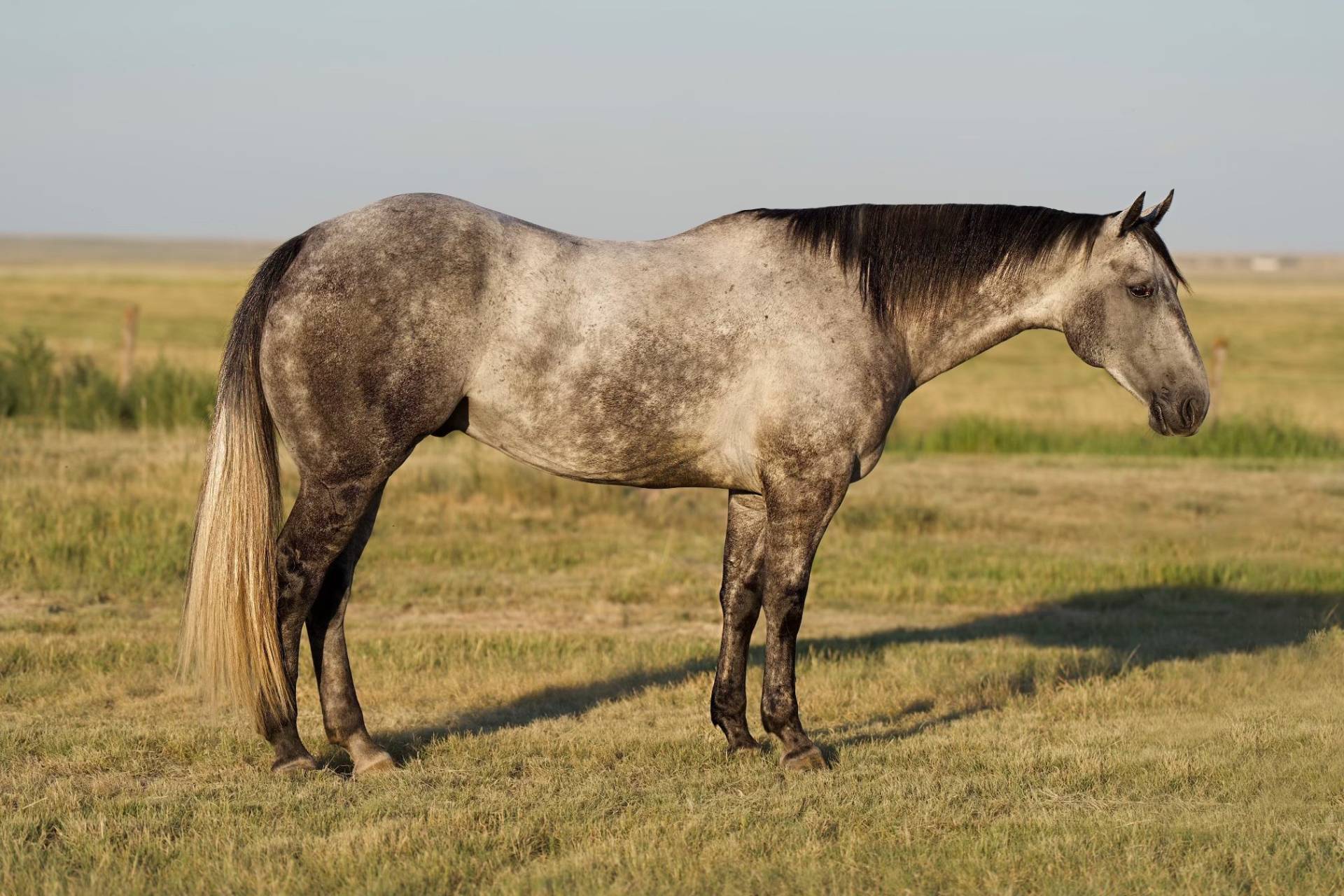 2017 AQHA Gelding
15.2 hh
Apollo is a striking, steal grey gelding with good strong bone and structure. Apollo has been used as a ranch horse in the Texas panhandle his whole life.
He has perfect manners, a huge heart and an extra kind demeanor. Apollo is the steady eddy of the barn, no matter what job you ask him to do he will do it without any fuss. He crosses water, bridges, down timber and other obstacles with ease. He stays gentle 365 days a year even with ample time off and is safe for the most novice riders!
Apollo has also been ridden English! Our most favorite thing about Apollo is how well he adapts to every kind of rider and is so versatile in all he does. He is content babysitting a beginner down the trails at the Palo Duro Canyon or taking an experienced rider outside to doctor and ship cattle.
Apollo is a super forgiving gelding that our little girl has even taken her first English riding lessons on. He is a gorgeous mover and his gates are smooth as glass. This is the kind of horse you just crave to ride all day! He has a pretty stop, easy spins and a smooth lead departure. Apollo willingly guides around light and easy making him a fun candidate for timid riders. His lope is easy fun and holds the perfect cadence!
Please call us with any questions about Apollo. We would love to have you out to our home to meet and try Apollo! Whether you'd like to ride in the beautiful Palo Duro Canyon or bring your English tack and try him that way! You will not be disappointed!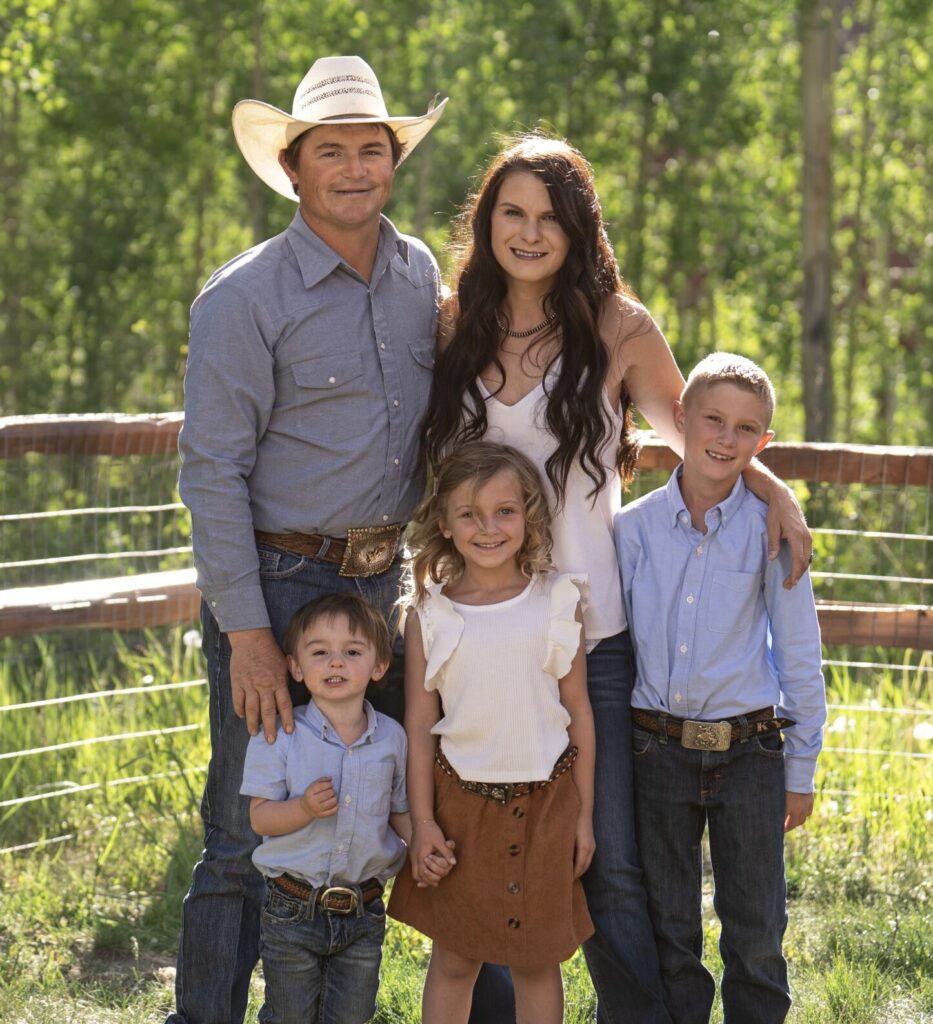 Cheyenne McPhail and Levi Brozek
SKC Livestock
Canyon, Texas
806.282.7093
785.531.2353
SKC Livestock is a company made up of Cheyenne, Levi and their three kids, Saylor, Kyler and Townes. It's all hands on deck for this crew and their team strives to make and produce a true all around horse that is simple to prepare and easy to ride. Levi and Cheyenne dabble in everything from horse shows to ranching and feed yard work and their horses and kids come along for it every step of the way. Their passionate about their horses finding the right homes and being enjoyed for many years after they are purchased!
When Levi and Cheyenne created SKC Livestock they were aiming to put together an exceptional set of horses that would be well versed in several different disciplines. They wanted to create not only the perfect all around horse but an all around horse that was easy to ride and would fit a wide range of riders. With Levi's Ranching background and Cheyenne's background in the performance horses they feel that they give these horses a well rounded career. Since the beginning SKC Livestock has continued to grow and build wonderful client relationships while selling horses all across the United States to all kinds of different equine families.