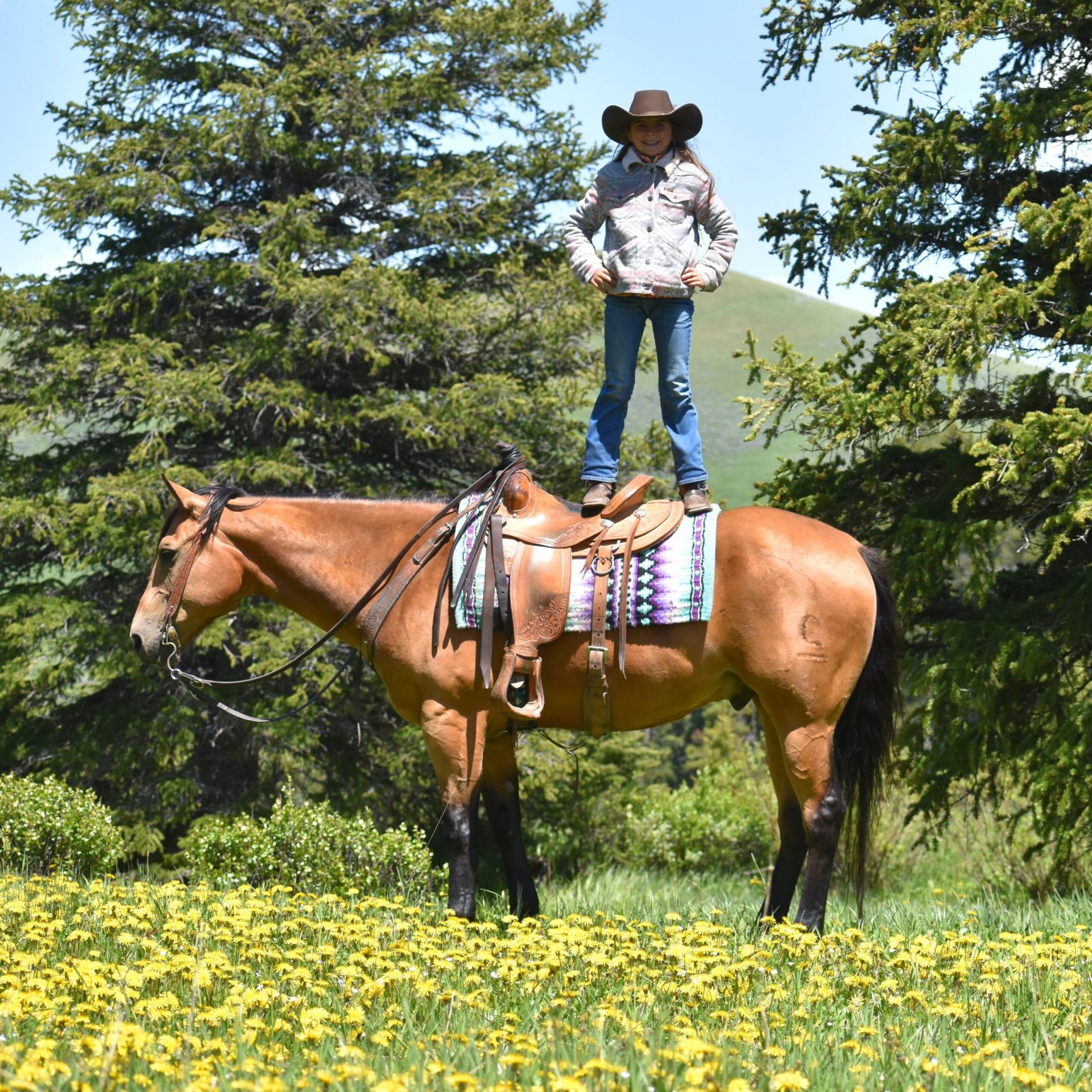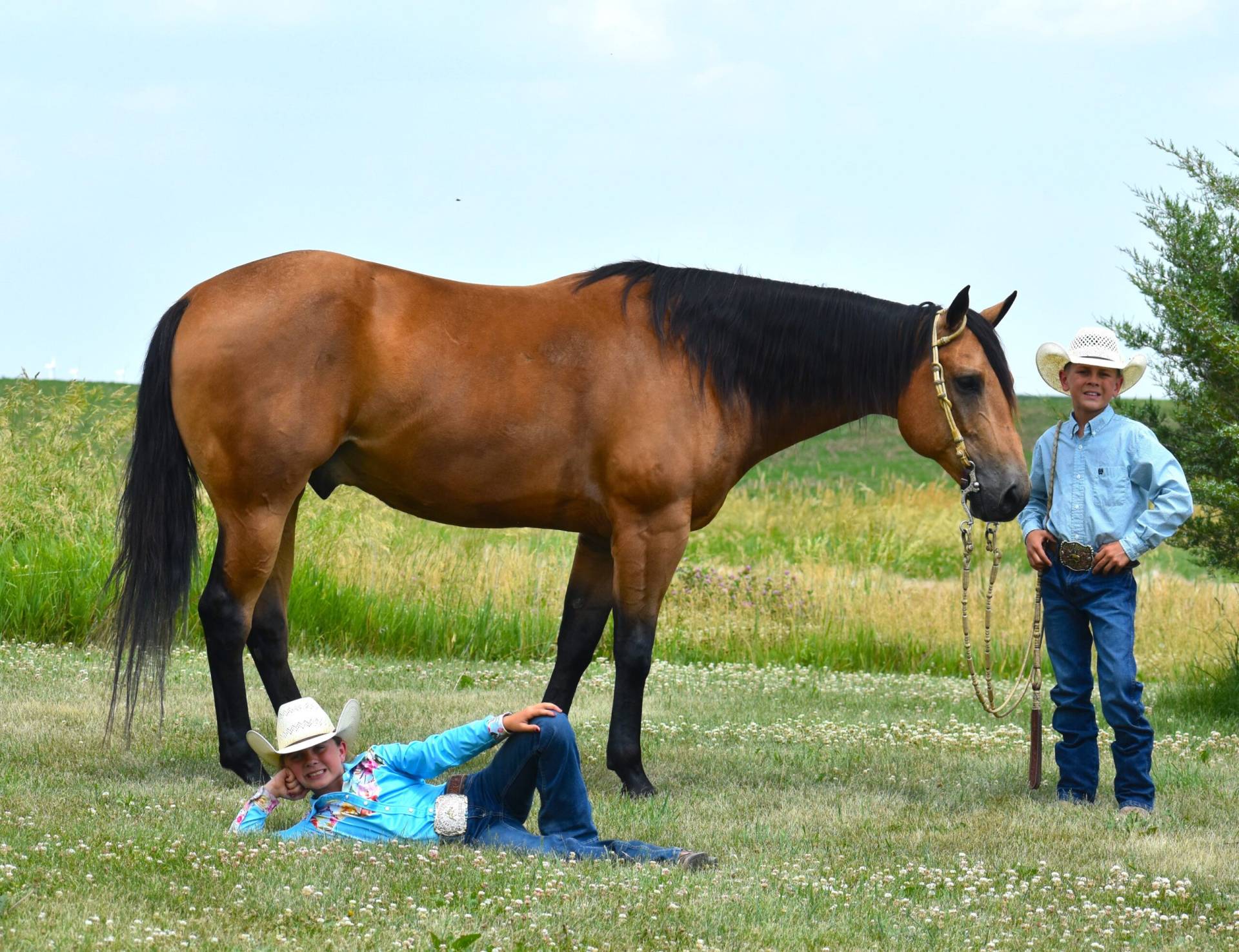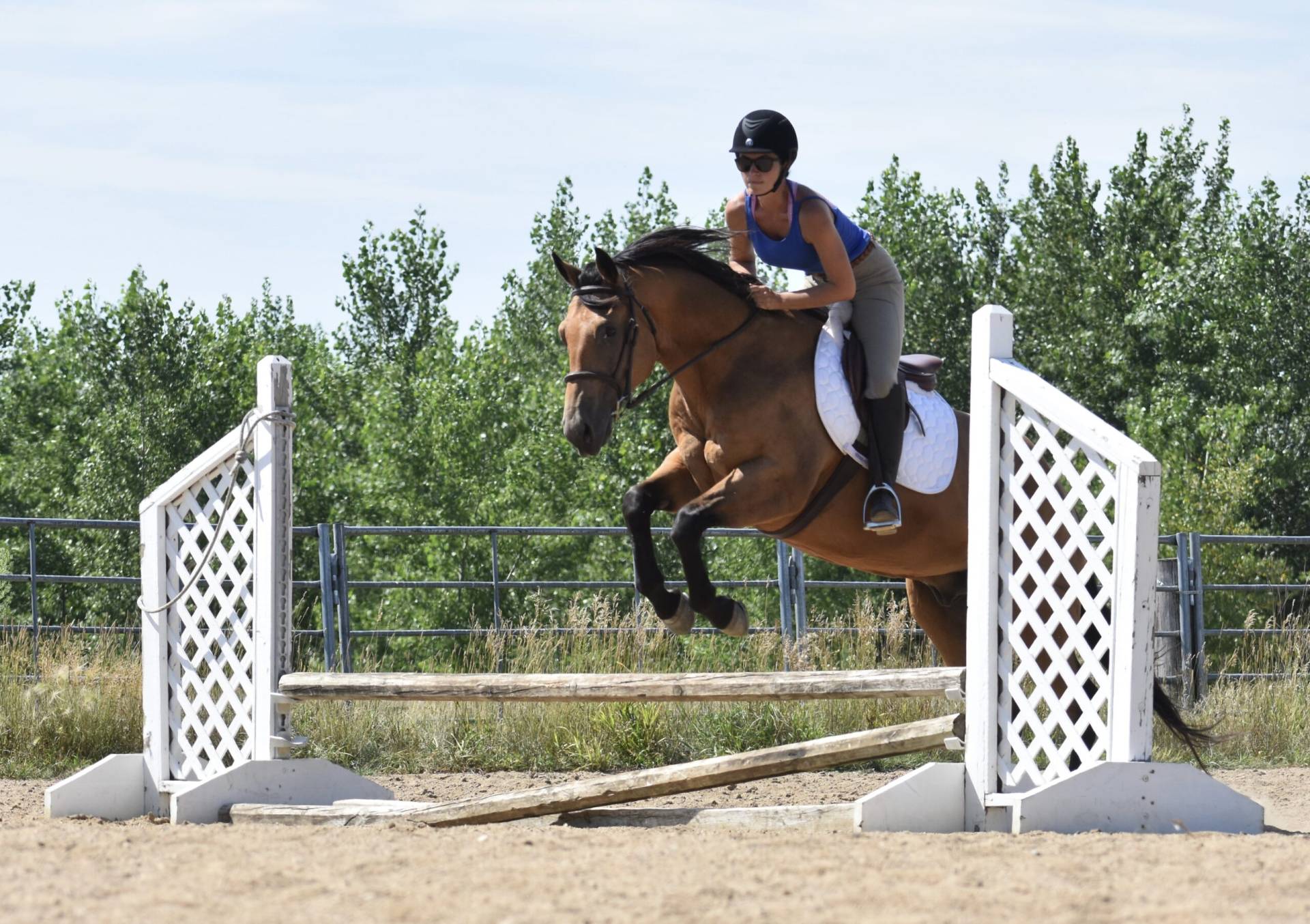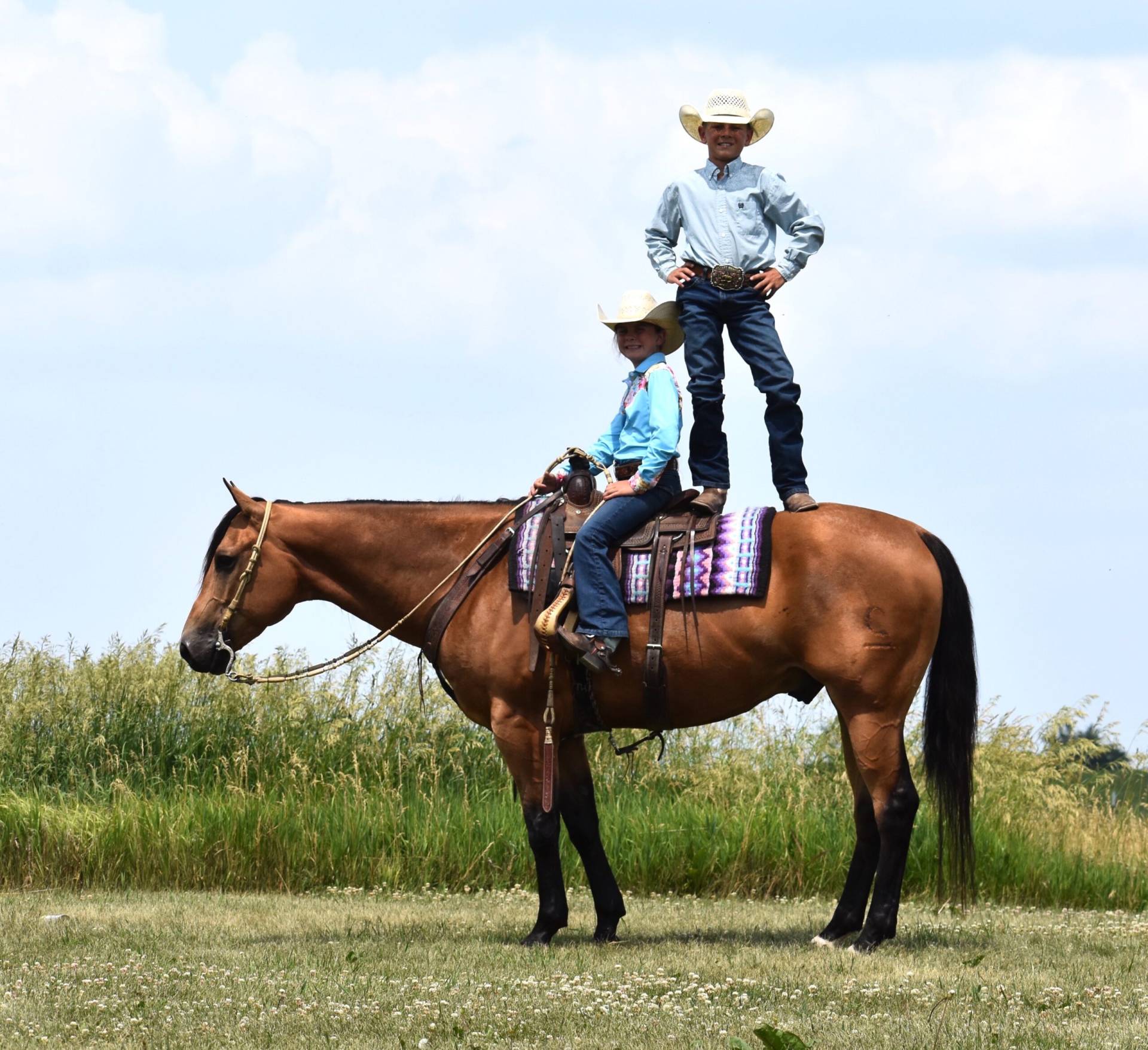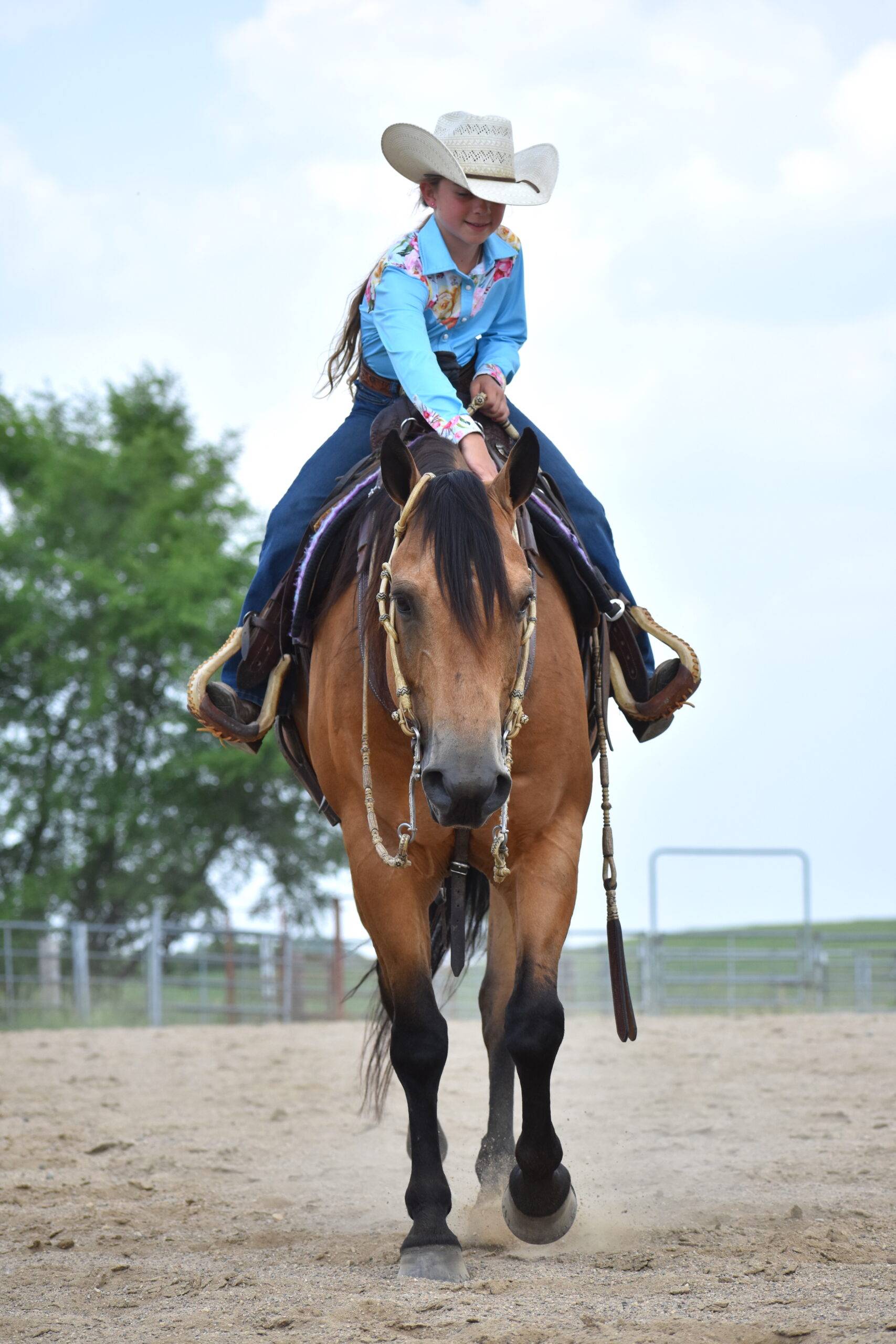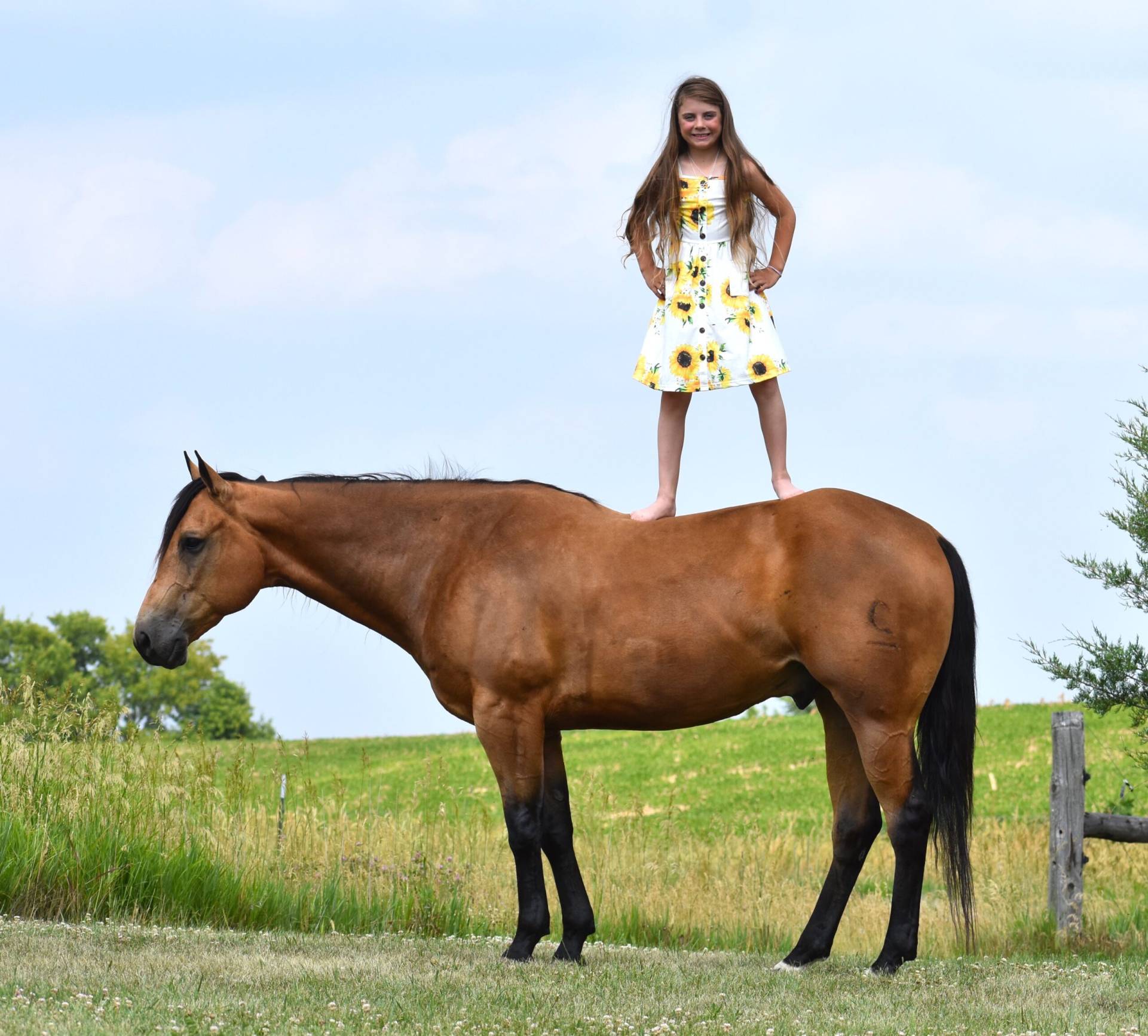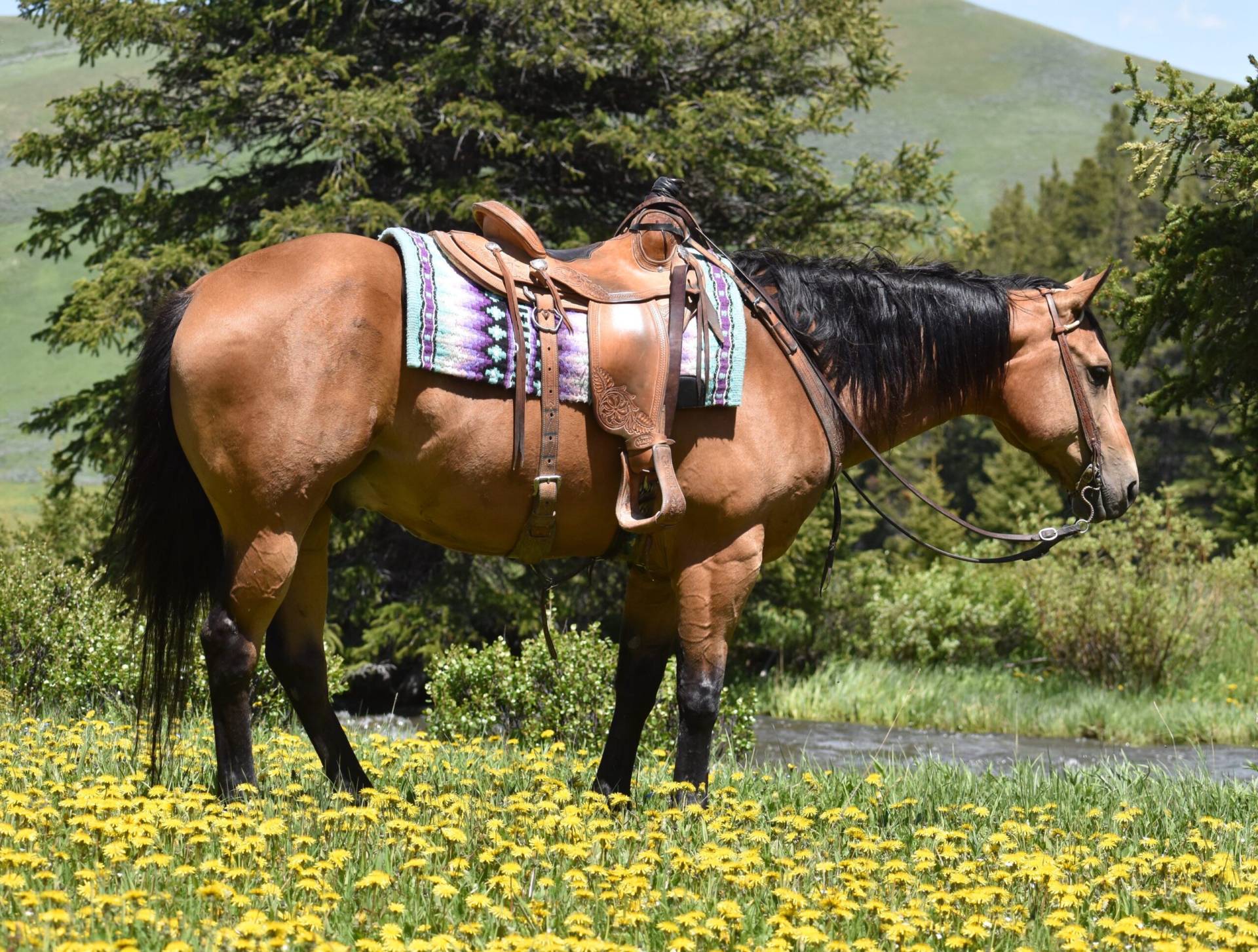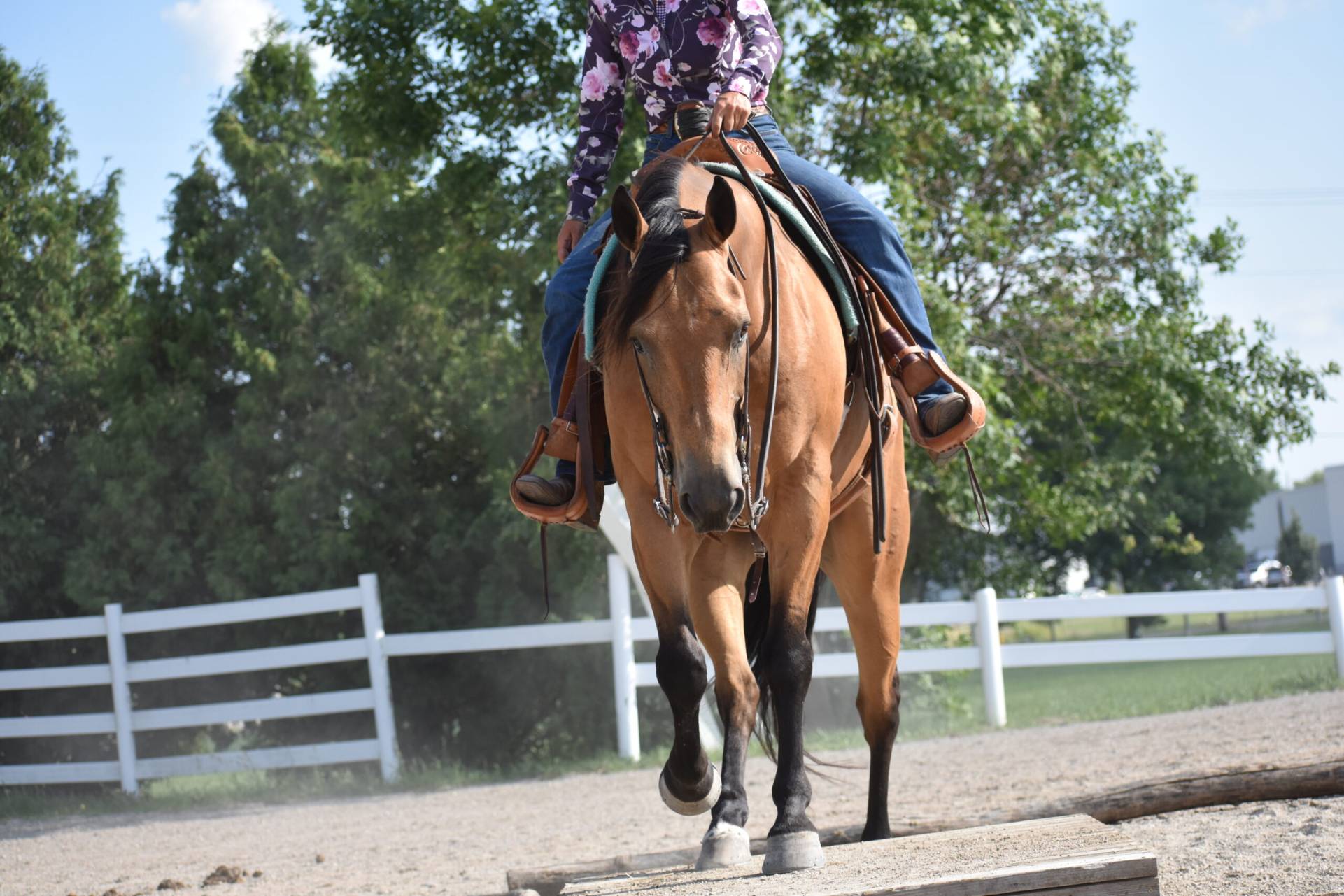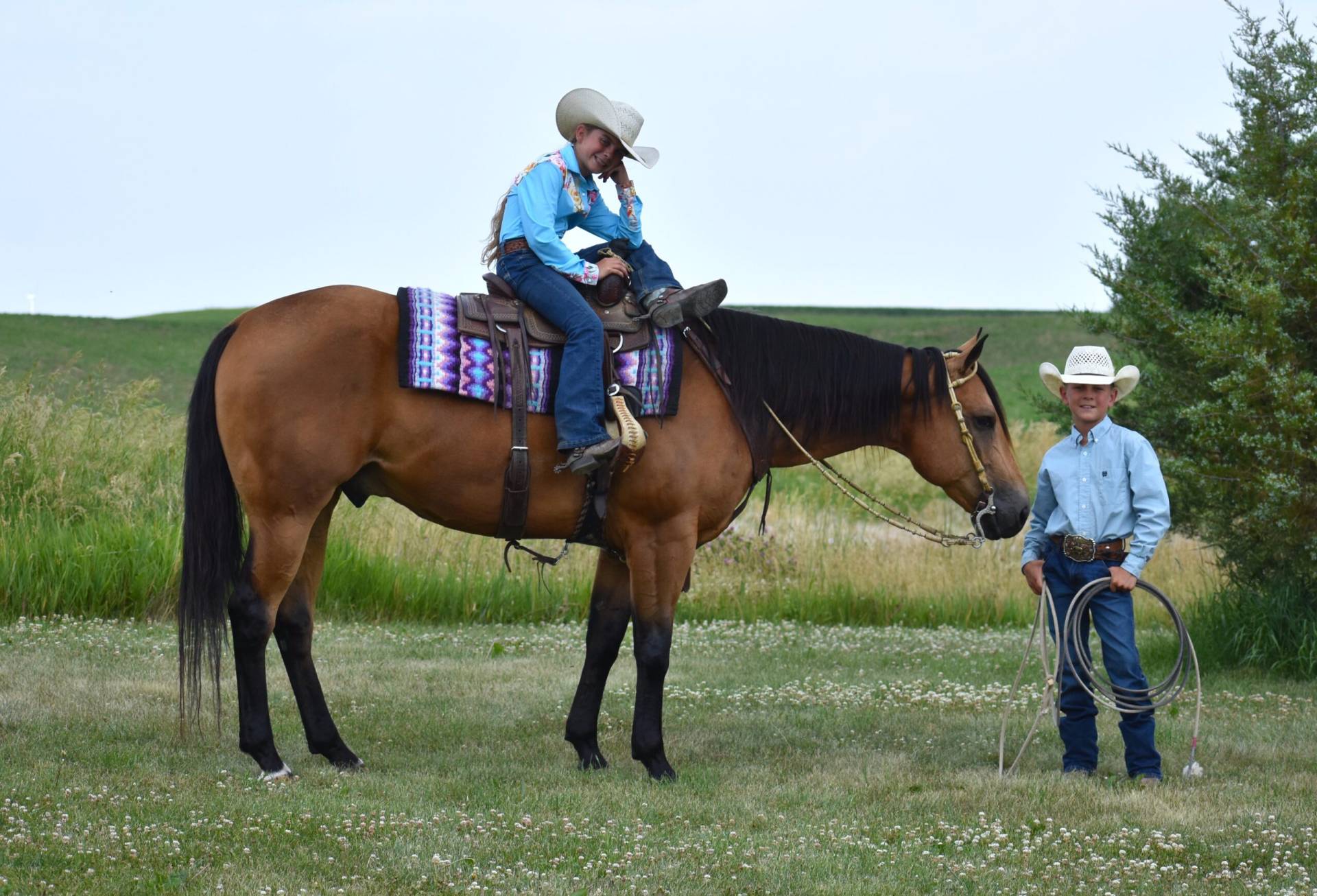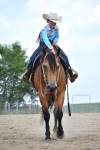 2014 AQHA Gelding
15.1 hh
Affectionately named after the bull moose we met on our first ride, "Bullwinkle" is a trail horse extraordinaire! Up, down, across, through, you name it and he will be right there for you.
Out in the open or in the arena, Bullwinkle is happy to ride around at any pace you pick. He is the perfect size to ride all day and stay comfortable. Clean transitions, easy moving gaits, level head carriage, all come standard with him, not to mention he's easy to catch, and has polite ground manners.
Let the kids monkey up on him and he will oblige to all their requests. He is responsive enough for little legs, and isn't the type to over react. He has been very tolerant of the lesson kids who have climbed aboard. At 9 years old, he has all the life experience to know better and doesn't have time to get silly. He stays broke with time off and welcomes all the attention you have to offer.
Bullwinkle has grown fond of the English tack and has started jumping. Not only does he enjoy it but he looks good doing it too! He floats around effortlessly!
Regardless of your horse passion, Bullwinkle is willing to meet you there. English, western, bridle less or bareback, he is content to go with the flow. Don't let this beautiful buckskin pass you by, we know you'd be proud to call him yours.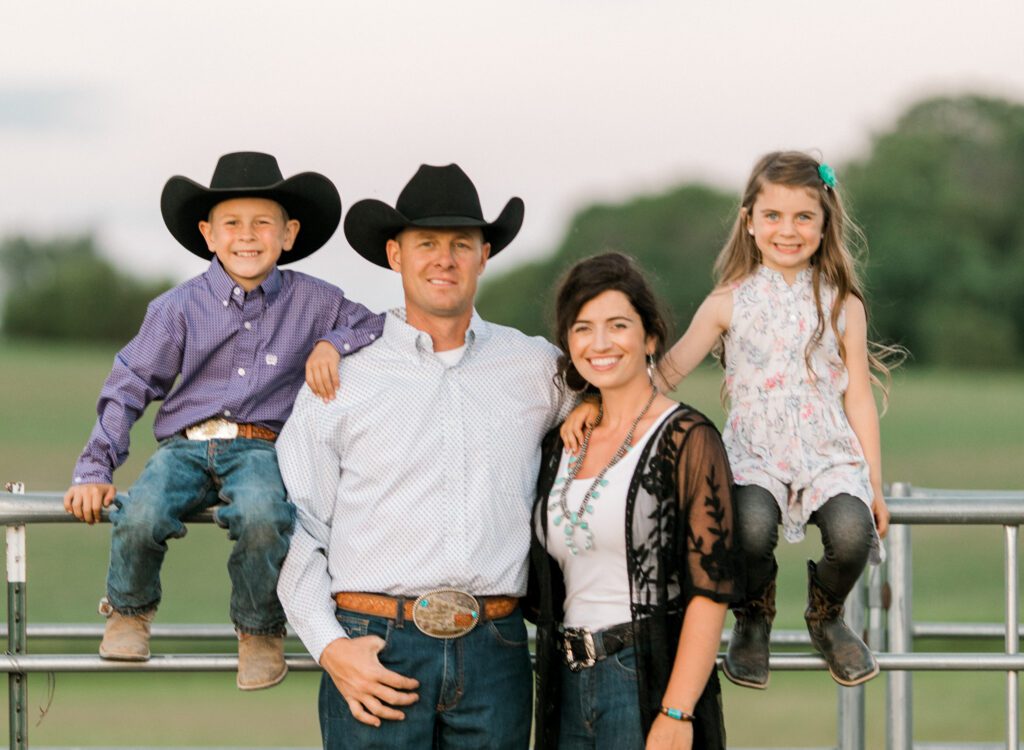 Andy, Megan, Wyatt & Teagan Hansen
Joice, Iowa
515.231.9267
A genuine love for making a reliable horse, for the whole family to enjoy, is the primary goal for the Hansens. Building that same trust with their customers is equally as important.
At just 3 years old, Megan's passion for showing took hold and shaped the next few decades of her life. Even through childhood leukemia treatments, horses remained a constant, motivating force as nothing healed her more than the horses waiting at home. With more than 100 POA World, Congress and Futurity titles to her name, coaching has become the next reward.
Andy came from a rodeo and ranching background, making them a true "all-around" horse couple. They are extremely proud to handle all their horses' needs in-house; training, shoeing, dentistry, photos, marketing- they truly know their horses inside and out. Each horse is exposed to the full gamut of experiences including ranching, trails, shows, and giving lessons.
Today, they are thrilled their children, Wyatt and Teagan, both share the same interest in horses as they do. Building well-trained horses has truly become a family affair.