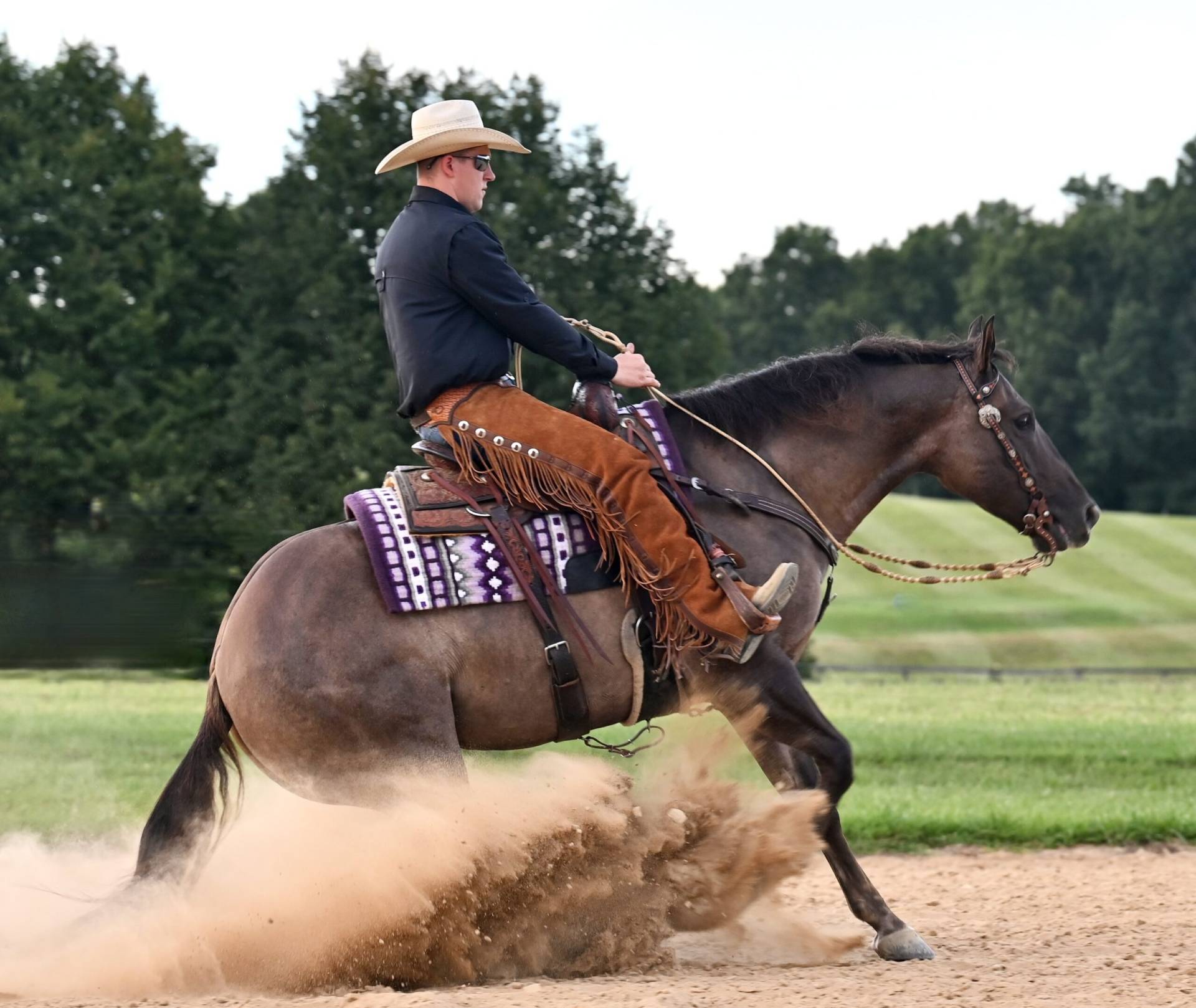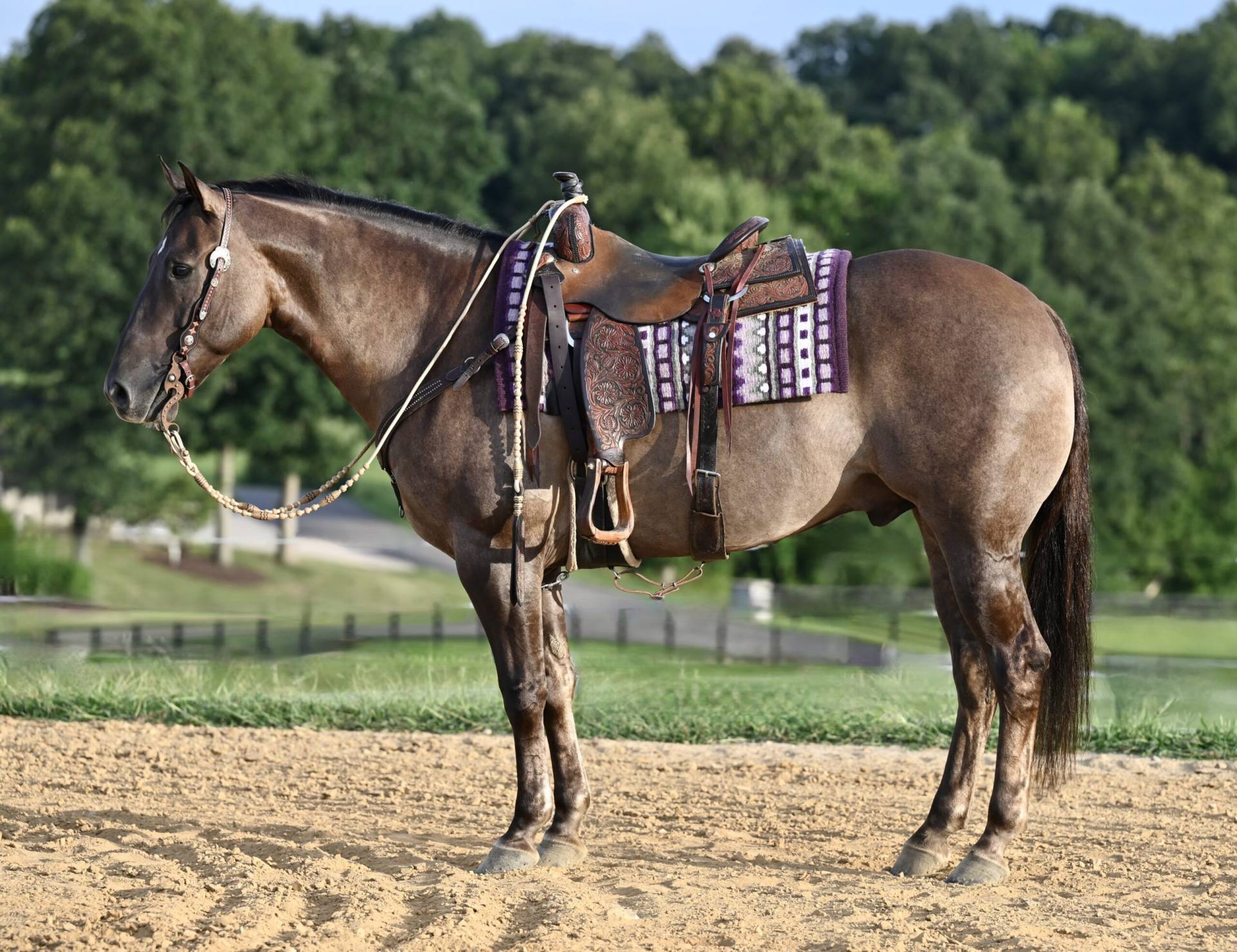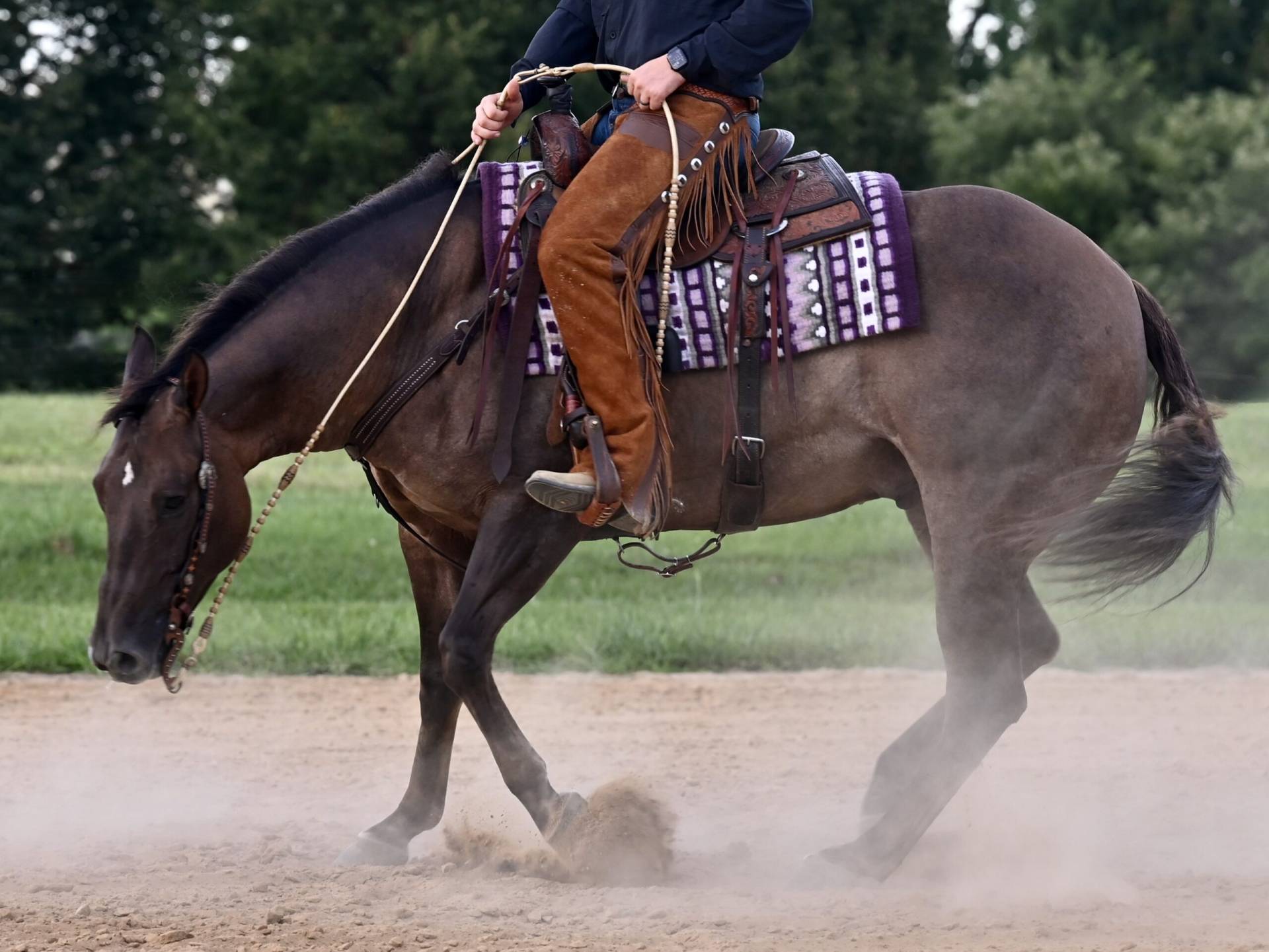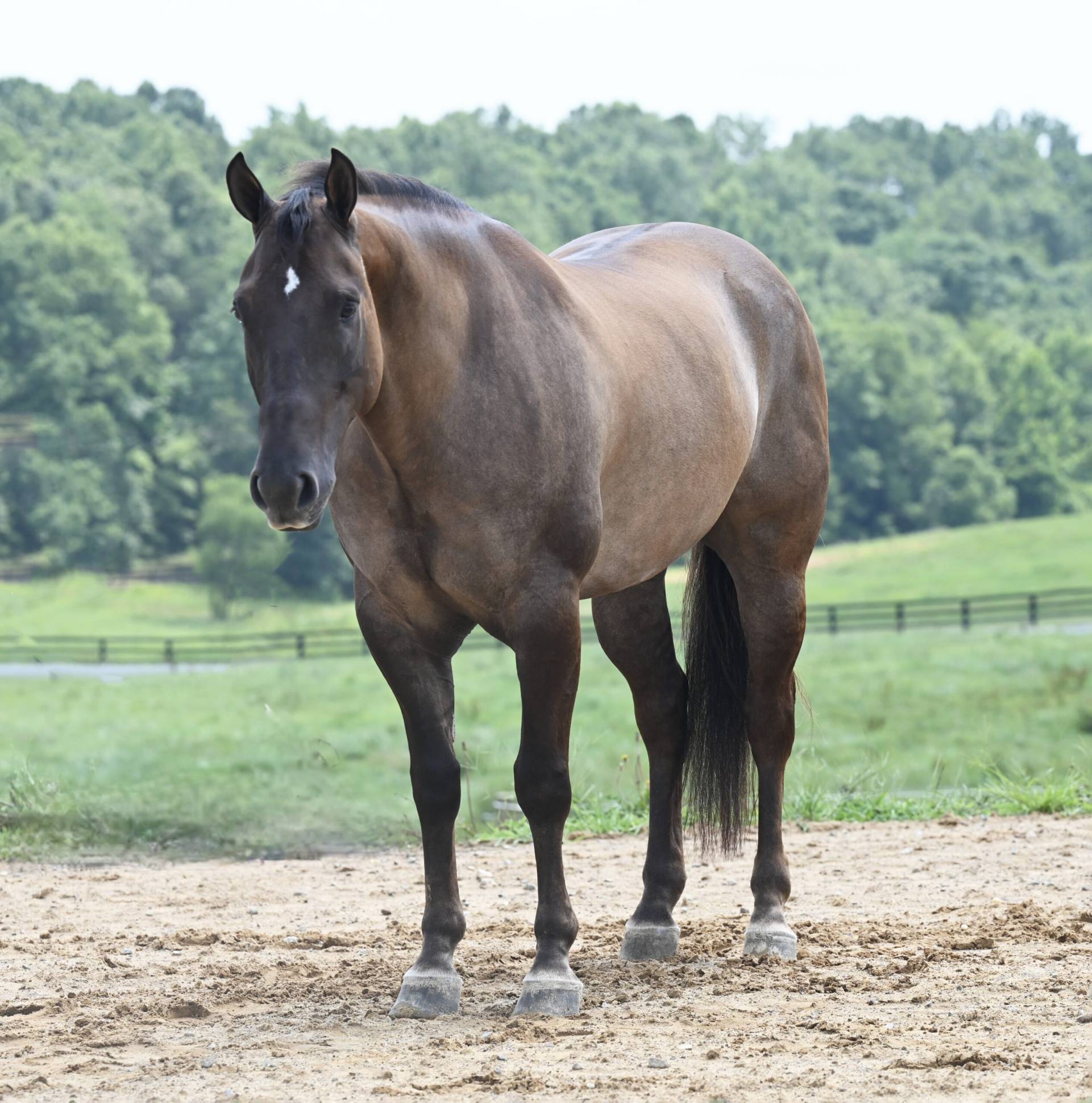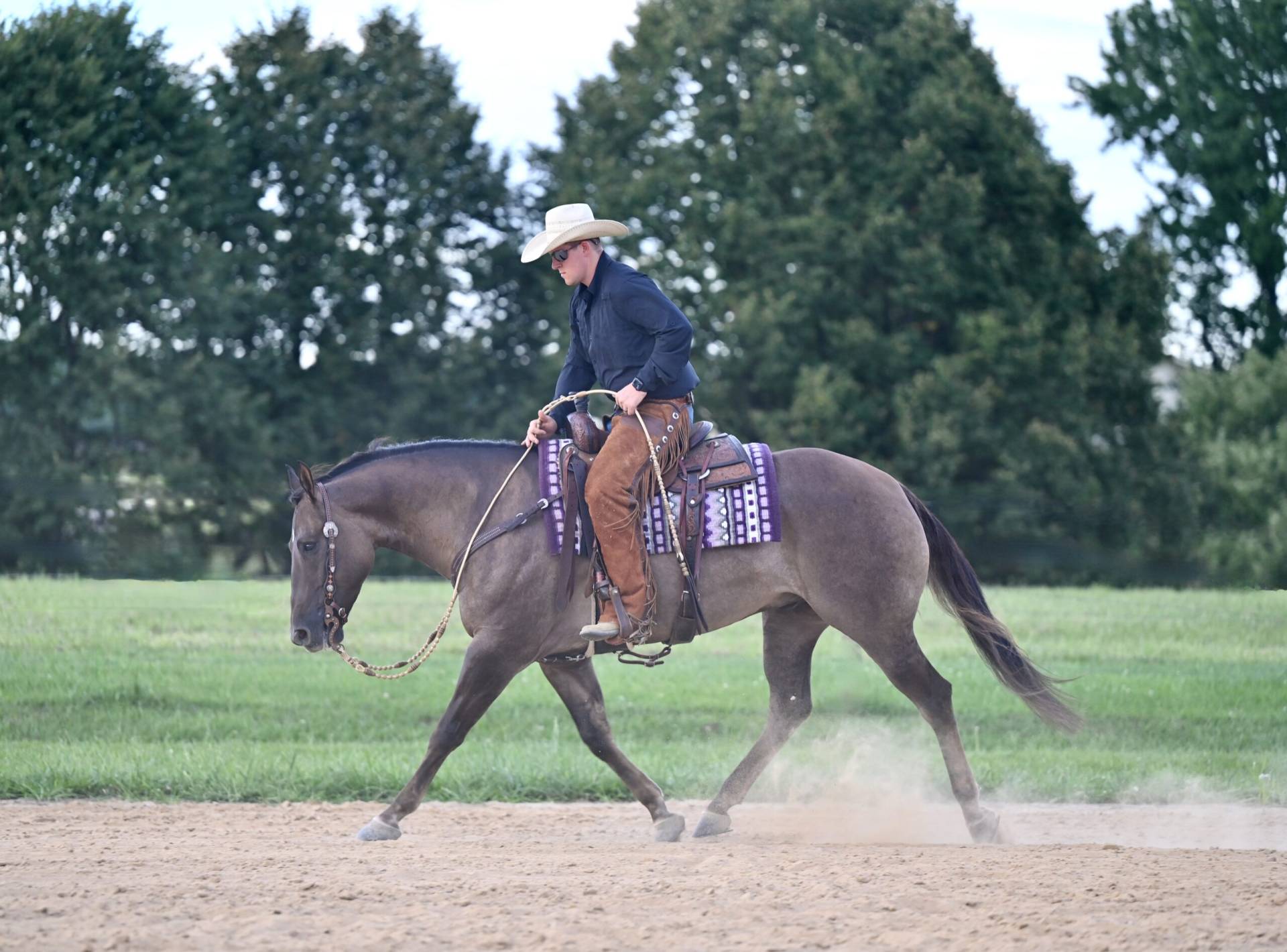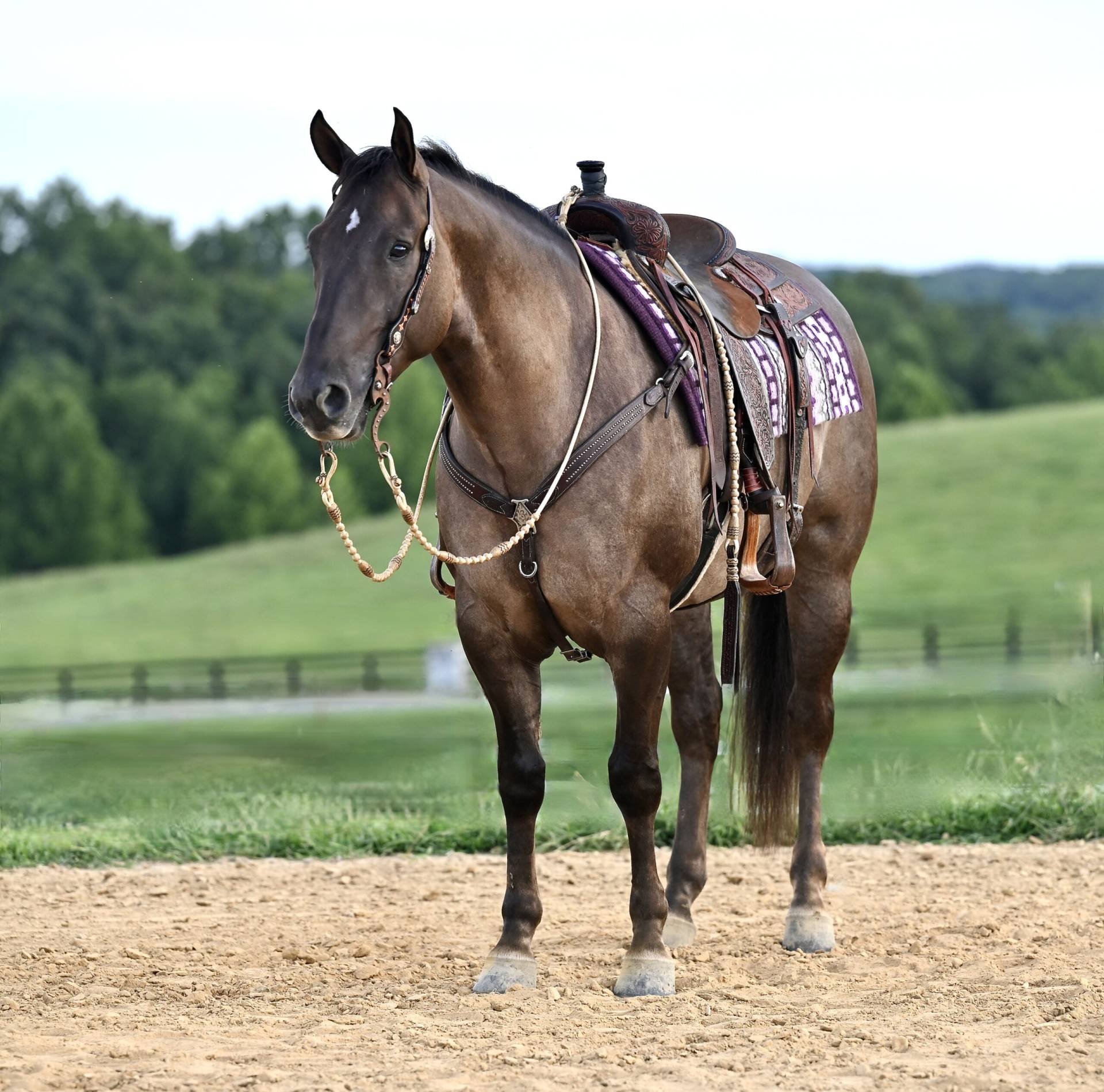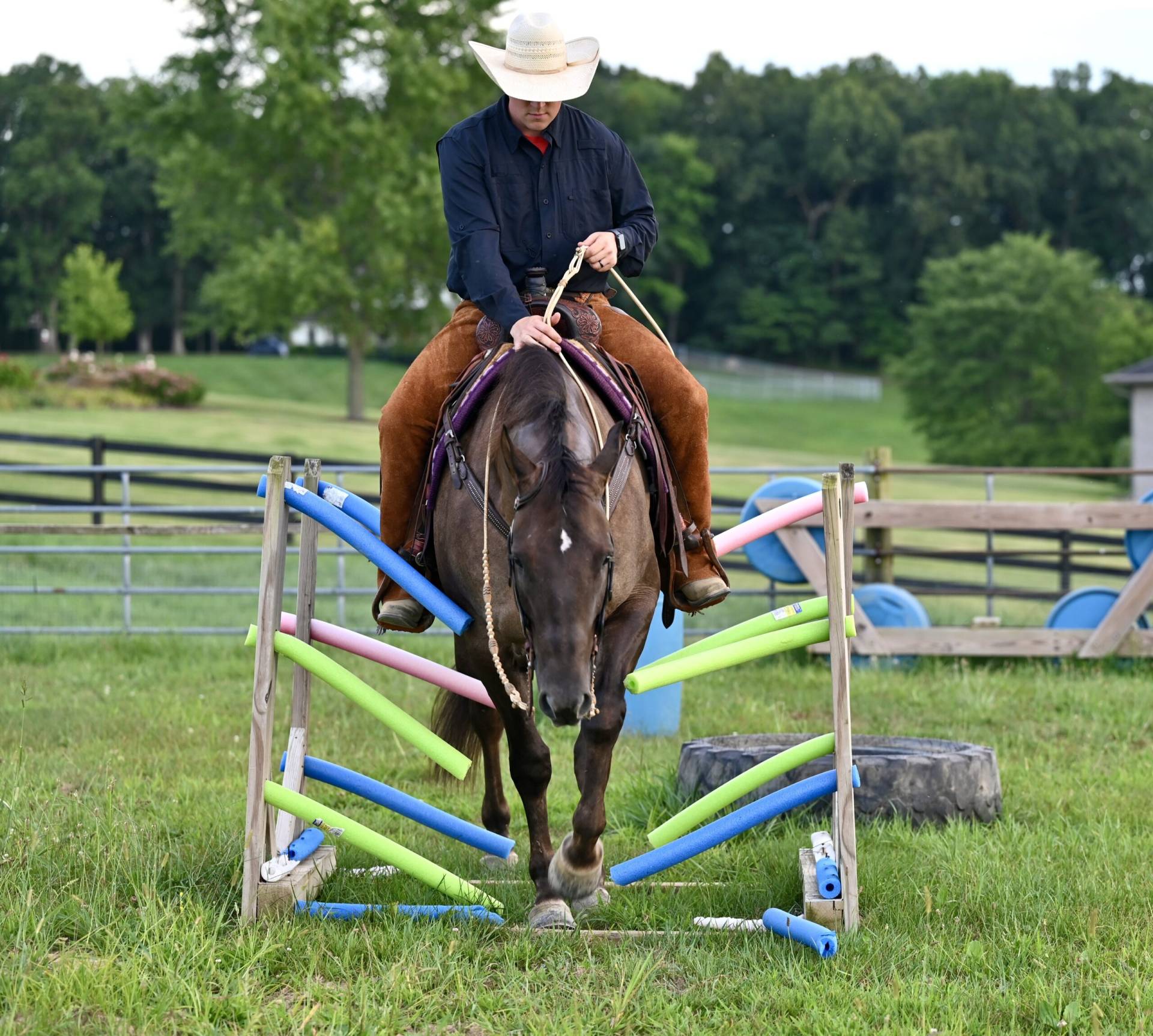 2018 AQHA Gelding
15.1 hh
Grulla is a hard color to find! Not only does this guy have the color, he's also got the mind, training, and breeding.
Meet the horse we call Chuck. He puts a check mark in every box! Whatever you think of doing or throw at this fella, he doesn't care. He is an old soul.
Chuck has been shown successfully and he is an NRHA money earner! He is very very solid in the show pen and will fit many levels of riders and make it super fun and easy to show.
Along with his show record, Chuck is very solid and spook free on the trails. He goes where you point him and stays quiet and focused. Chuck is very easy and smooth to ride. He would fit any level of rider and carry you through the show pen in Reining or Ranch Riding or go for a quiet ride on the trails.
He is very fun and has passed every test we have put him through in our program. His willingness and ability is so hard to find, along with his awesome personality and loving, old soul temperament.
Chuck is great in new places and takes it all in stride. He is 100% sound with no vices or health issues. He's great with kids, as well as other horses, pigs, donkeys, dogs, cars, tractors, bicycles etc. He is good to load, clip, bathe, tie, shoe, and he even rides bareback and bridle-less.
Chuck is a one of a kind, hard to find horse that we are excited to offer.
He is also very well bred as an own son of FOOTWORK REVOLUTION and a grandson of the great EINSTEIN REVOLUTION and goes back to HOLLYWOOD DUN IT.
We are confident in Chuck and would love to answer any further question you might have about him or to schedule a test ride.
We would love to help you find your next ride of your life.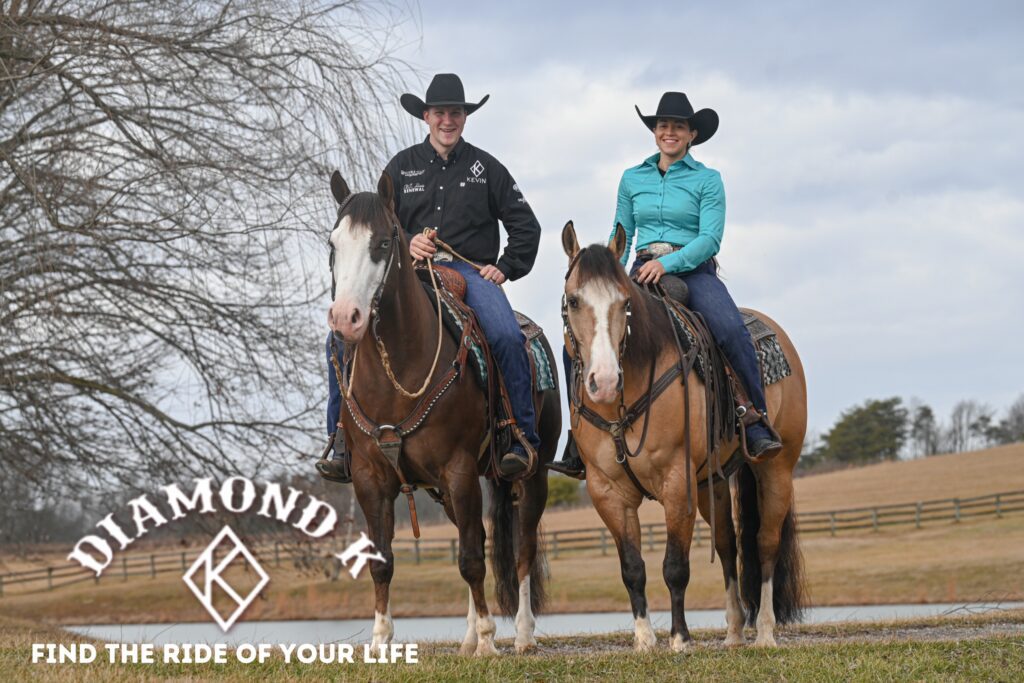 Kevin Raber
Diamond K
Jackson, Ohio
330.231.2311
We get it, life is better when partnered with a great horse!
That is why we have made it our mission to help you find the ride of your life! We accomplish this through our unique trust-based training program that equips our equine partners with the tools to be well-rounded, versatile, and ready for any situation they could encounter.
Our team is motivated to be the best we can be! We strive to be excellent horsemen and humans. It is our priority to create and help match you with your dream horse!
Our horses are carefully selected for soundness, Training, and personality. We provide them with the best possible care and training.
Our training program is focused on building well-rounded horses. We show them, use them for ranch work, and trail riding, and work them in the arena and outdoors so that they are accustomed to anything you might do with them.
We strive to ensure the horse and rider are the perfect fit, we highly encourage all potential buyers to come meet us, and the horses, and take them for a test ride