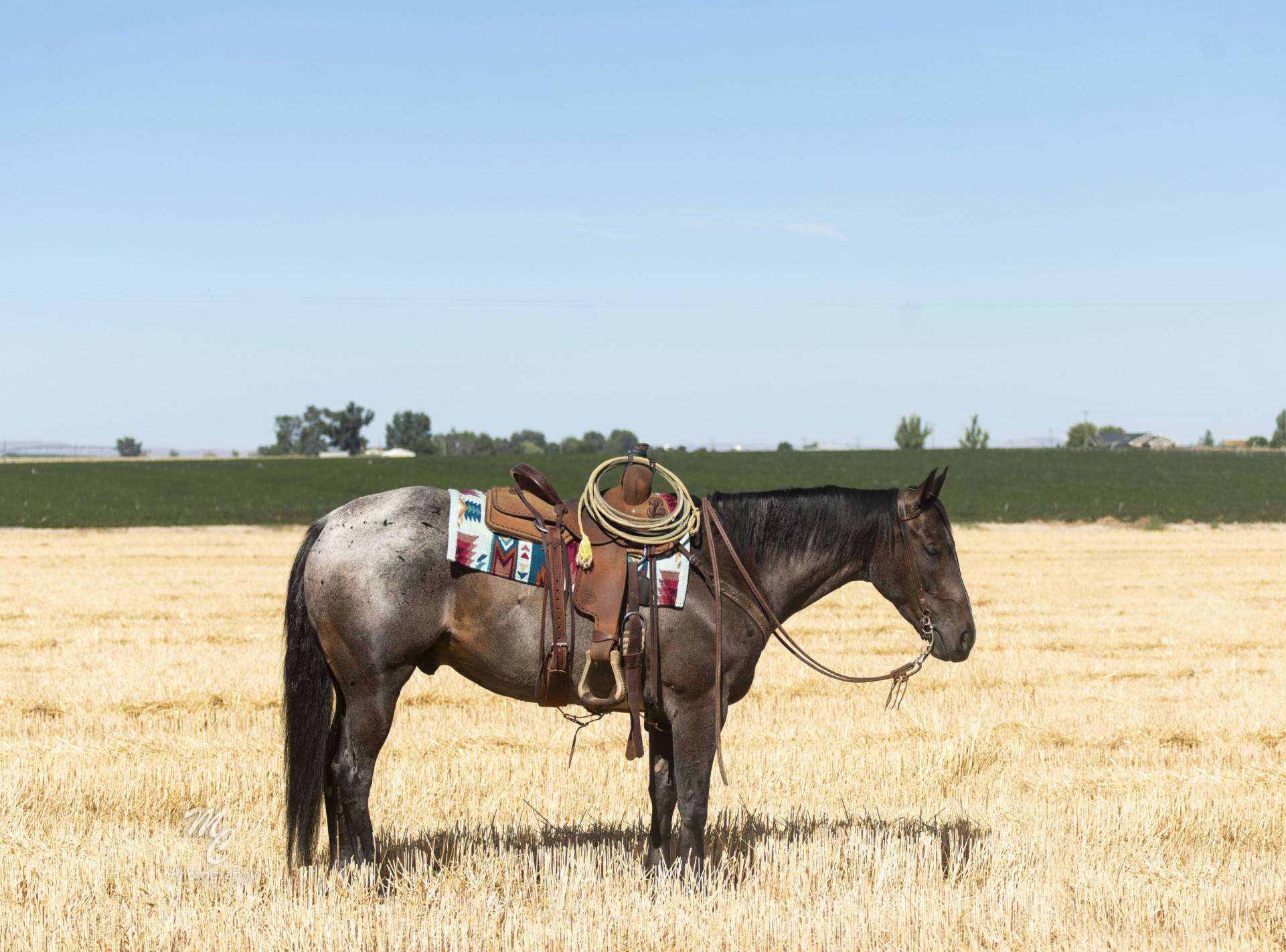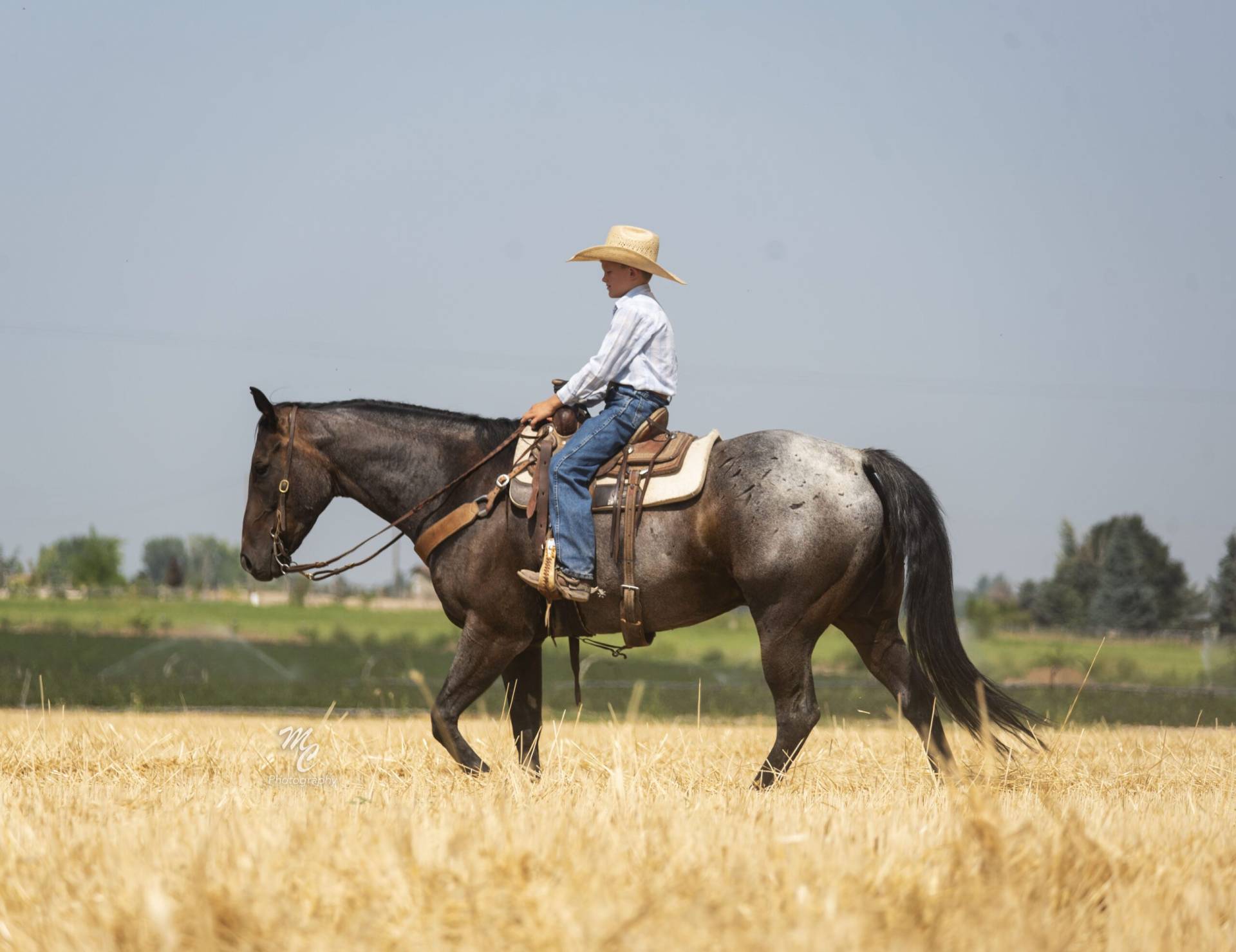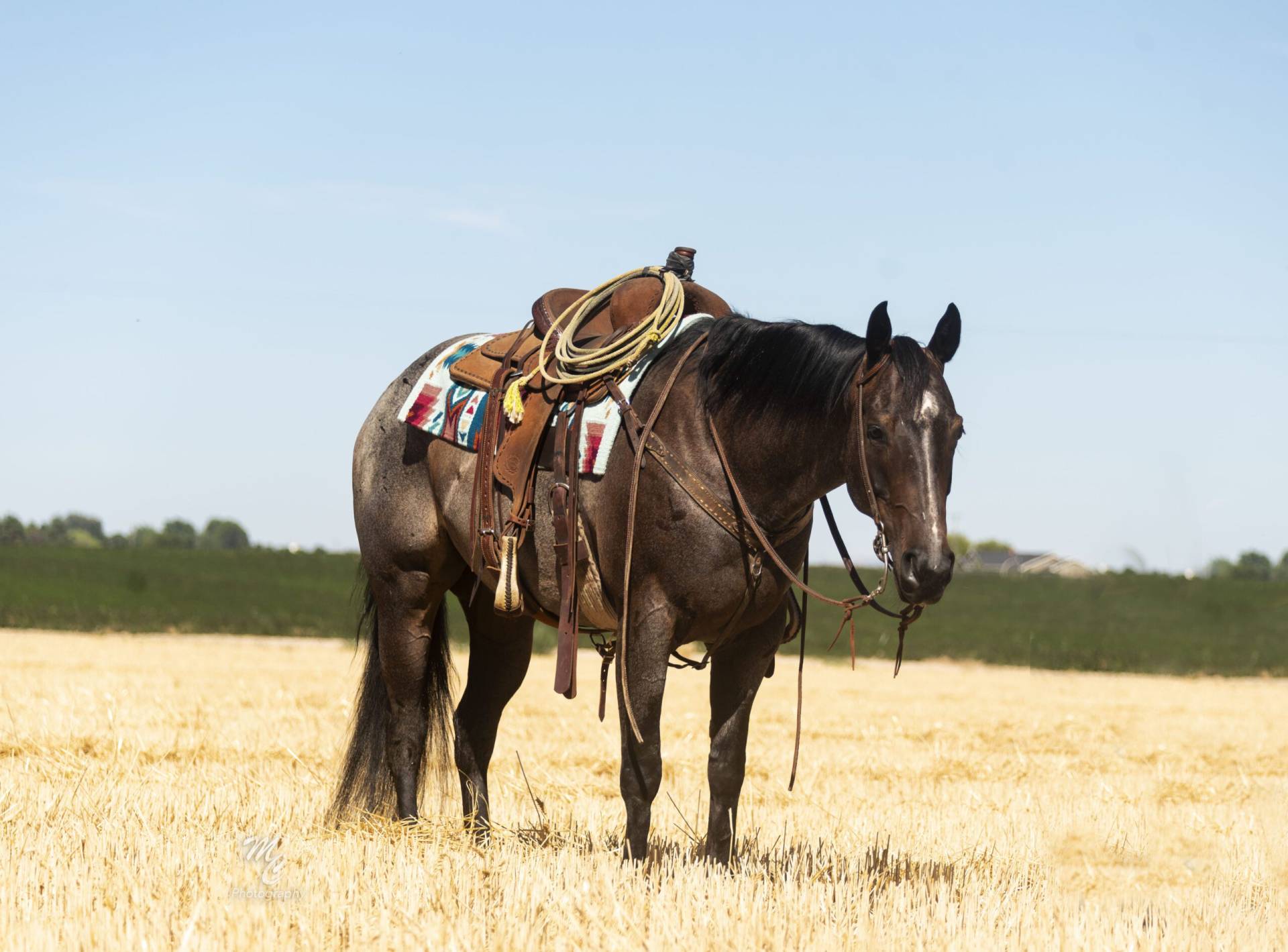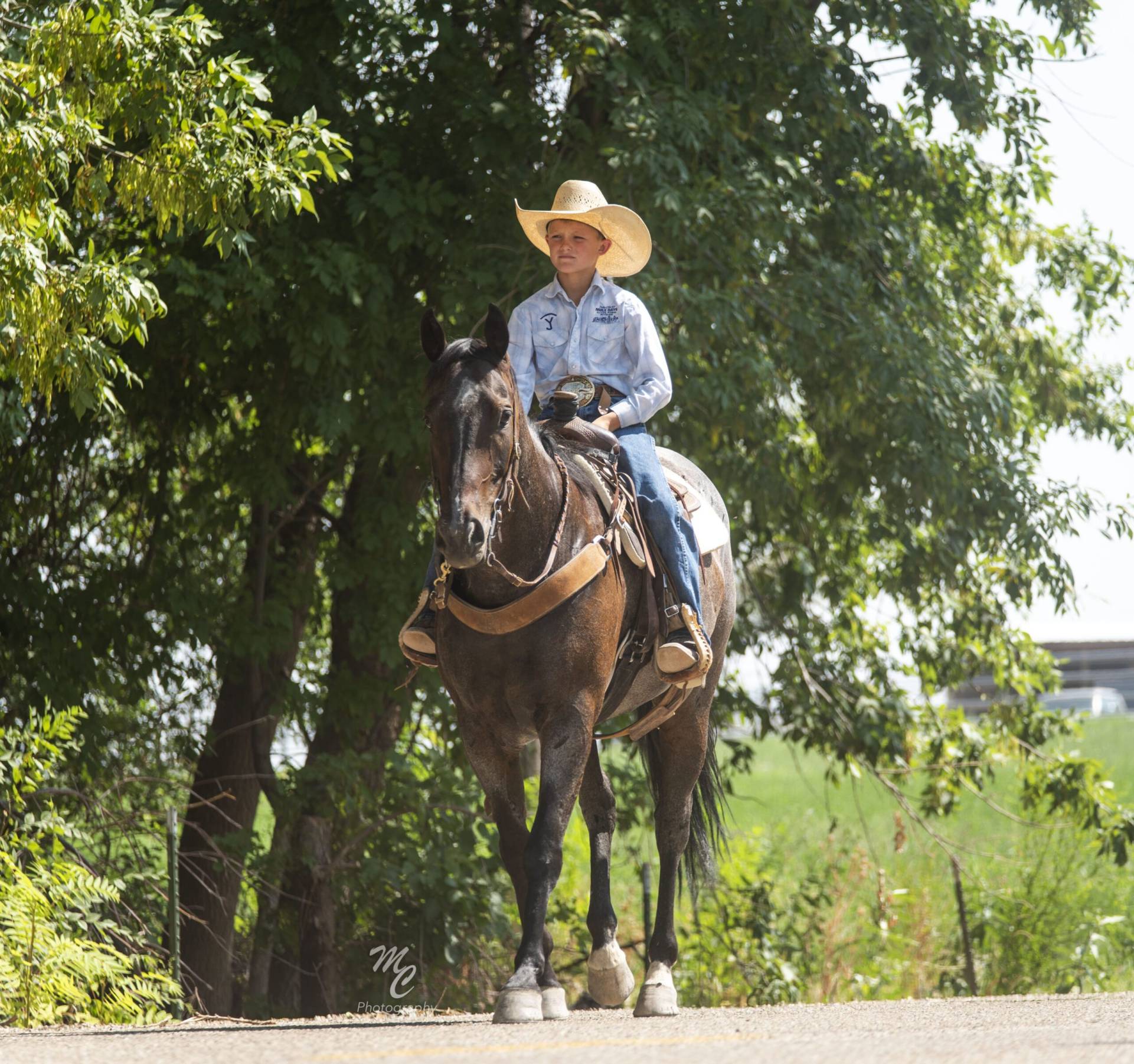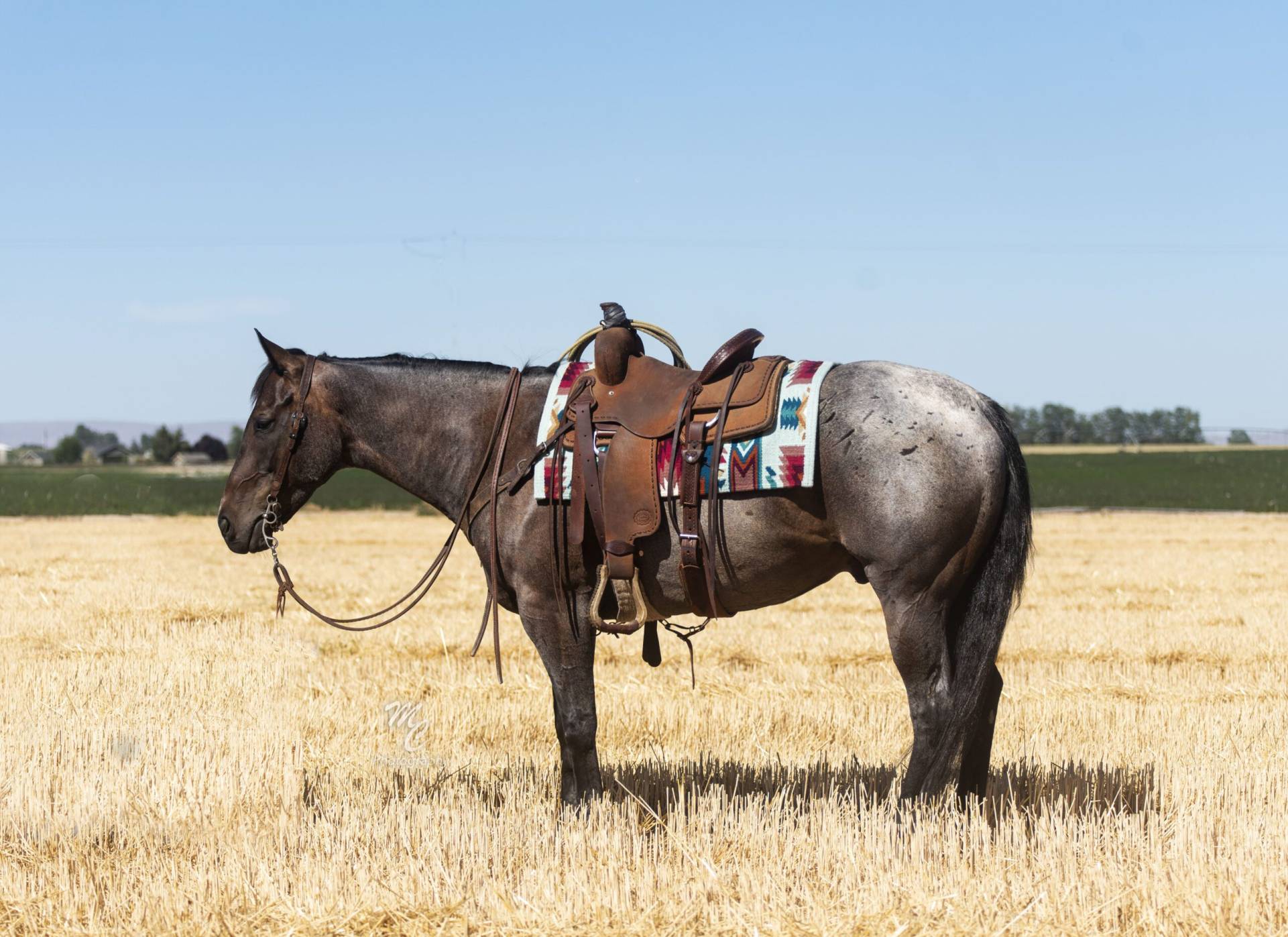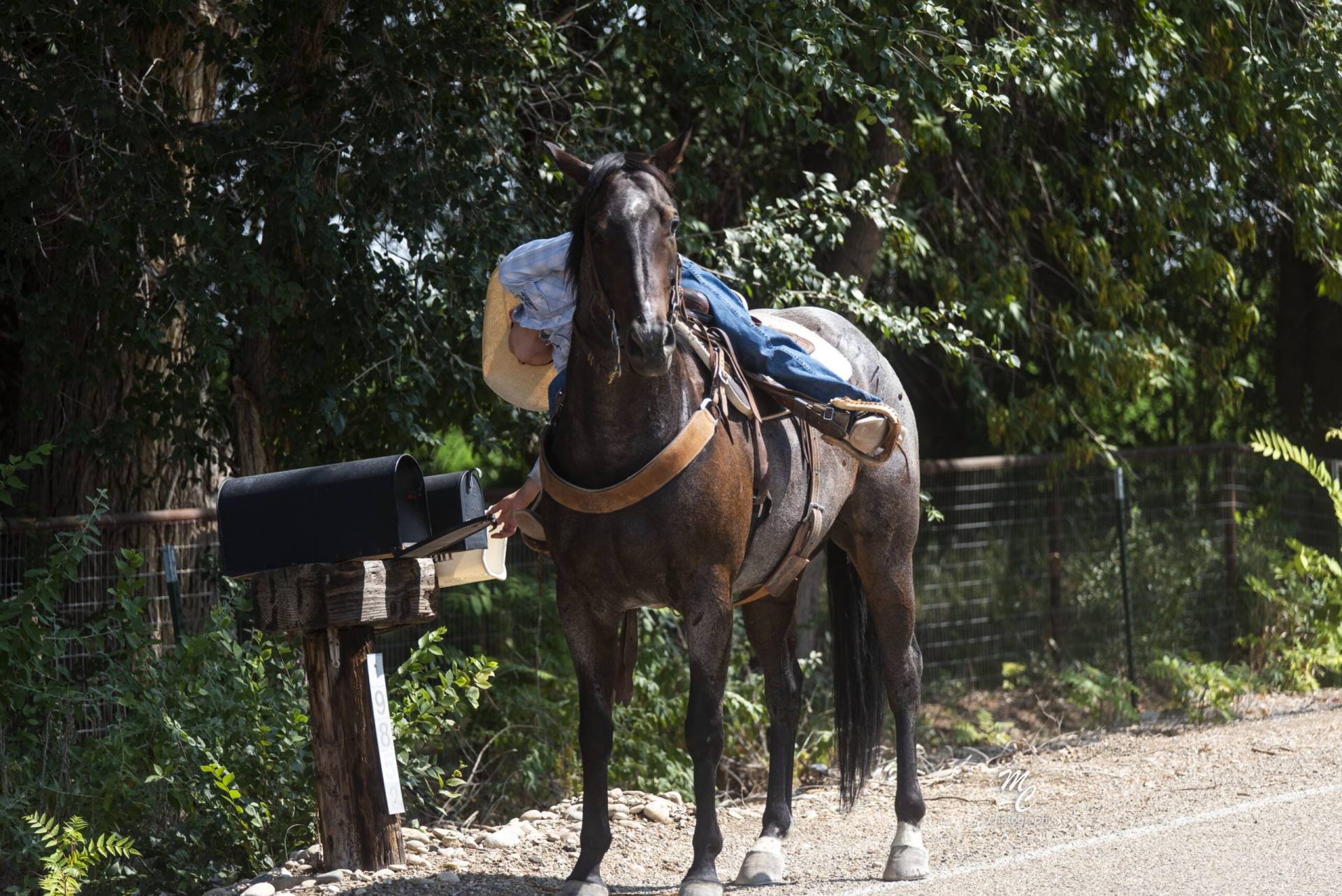 2017 AQHA Gelding
15.1 hh
As cool (and blue) as the mountains on a Coors can!
Coors is a well rounded, extremely nice gelding. Coors is not only beautiful to look at, he rides the best as well.
Coors is a seasoned horse outside. We have used him in the mountains of Idaho to gather cattle and taken him on camping trips. He is great in steep country and will cross water or go over logs like a veteran.
Coors is a very smooth traveling horse that is simply fun to ride. He will lope nice circles and has a good stop. A horse with a great personality, he is a very people pleasing type.
Coors is very desensitized and not scared of new things. He's always eager to learn. A very gentle guy that should suit the whole family.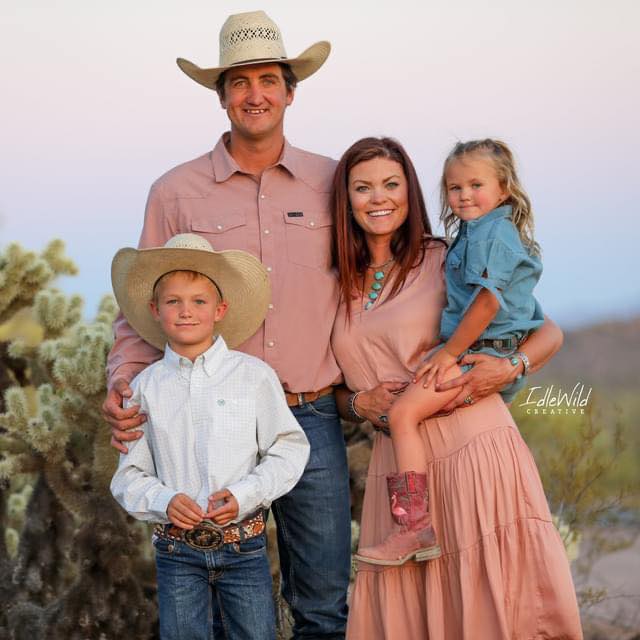 Jerry & Megan Cobb
J Arrow Livestock
Caldwell, Idaho
208.550.0992
Jerry and I (Megan) have both been raised riding horses and ranching. We try to have first and foremost a broke horse that can do many jobs. We love to have a versatile horse. Since everyone in our family likes to ride, our horses get exposed to many different things. Jerry and I both love to rope, brand, and doctor cattle! If it involves a rope, you can bet Jerry will be there! Jerry is a very accomplished rope horse trainer. He takes them slow and correct. Megan likes to ride barrel horses and rope horses. Coyle likes to ride anything that we will let him get on ("except buckers" as he says, and we ALL agree on that one), and Teale claims all the horses. Just ask her.
Our horses have been ridden outside in the Snake River and Wallowa Mountains, as well as in the arena, down the trail, at rodeos, ropings, parades and local shows. Our philosophy on a horse is that it should be well rounded and easy to operate. Jerry, Megan, Coyle and Teale all have a part in the making of each of our horses. Jerry and I feel extremely lucky to raise our children doing what we love.