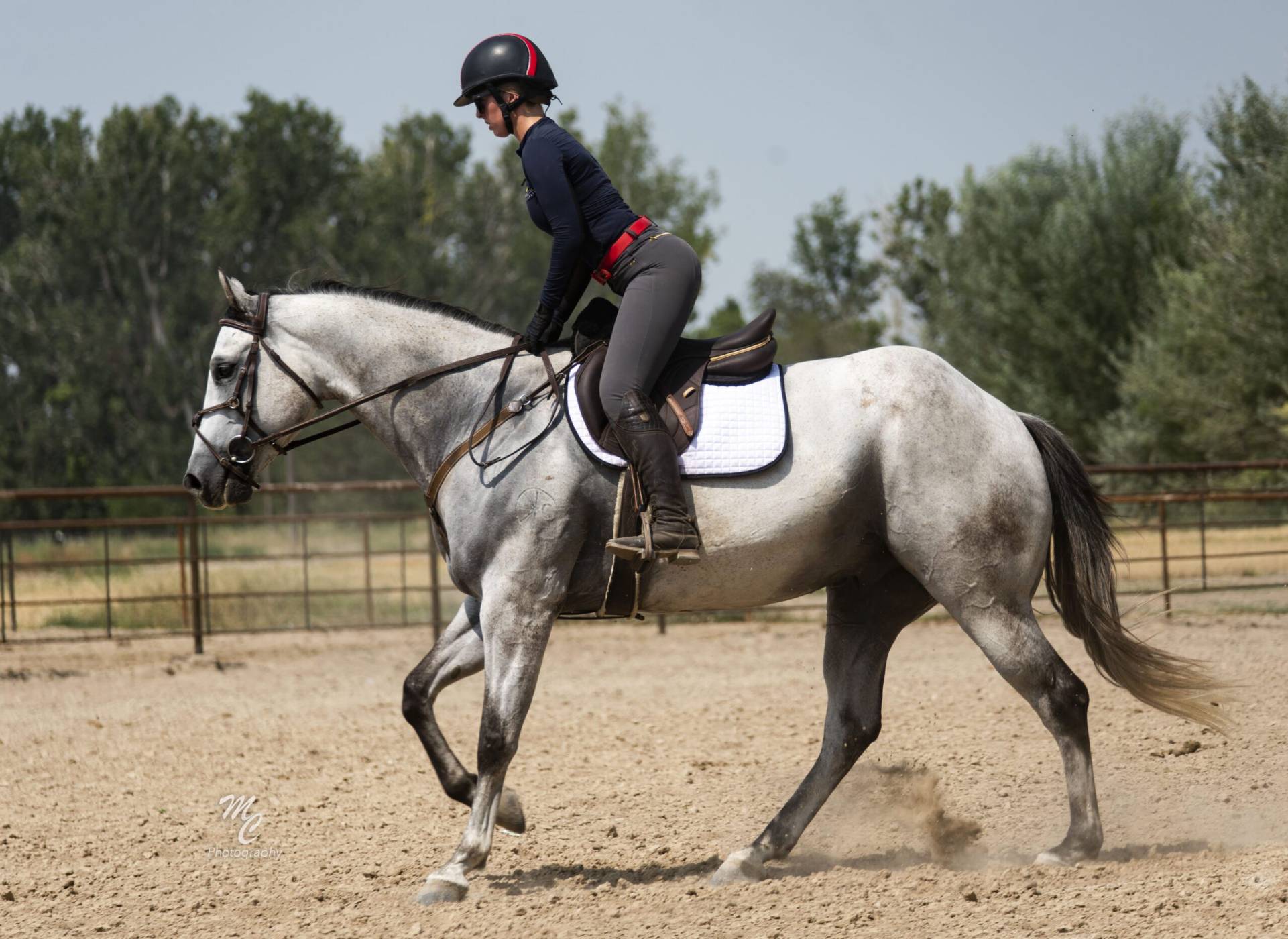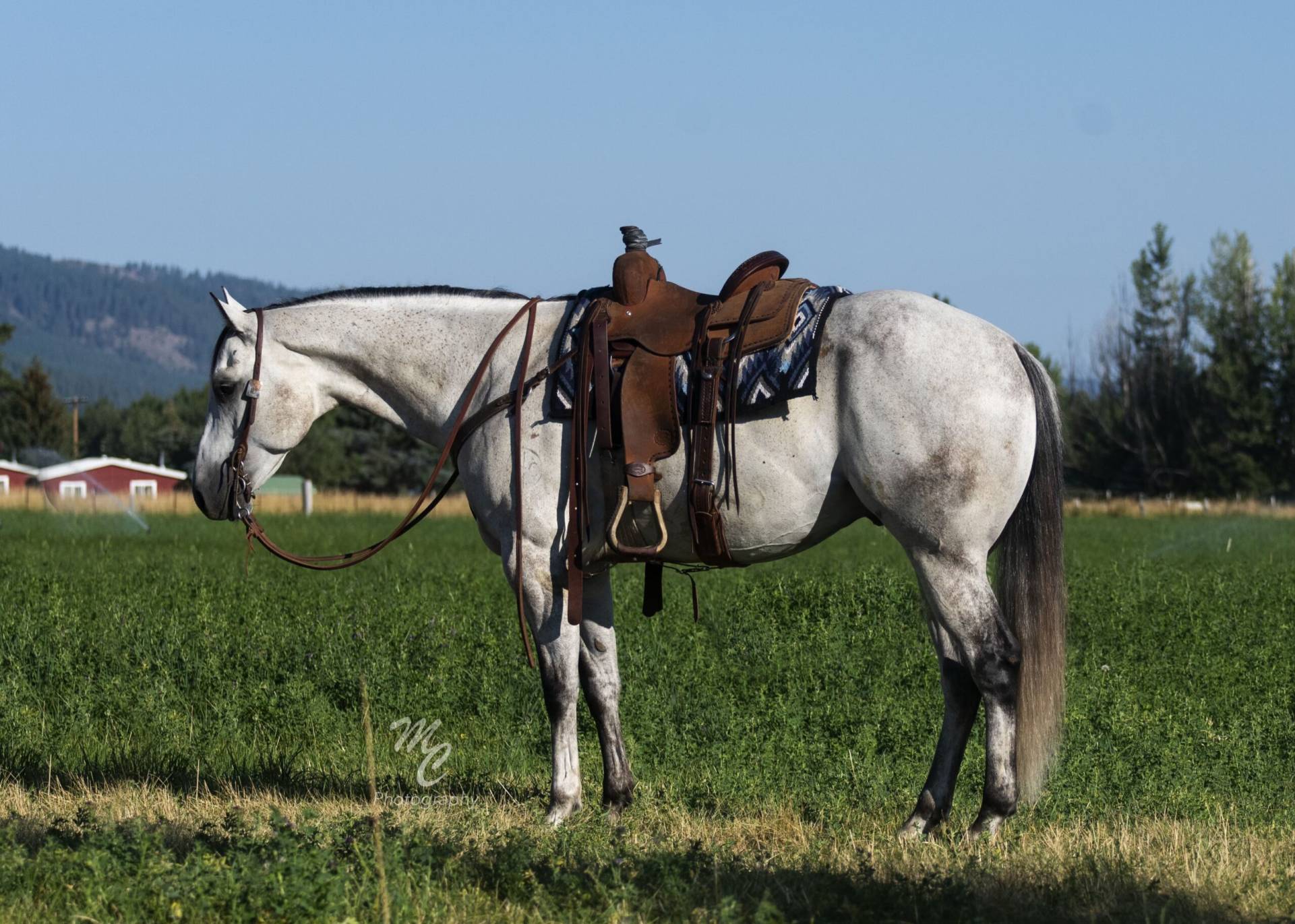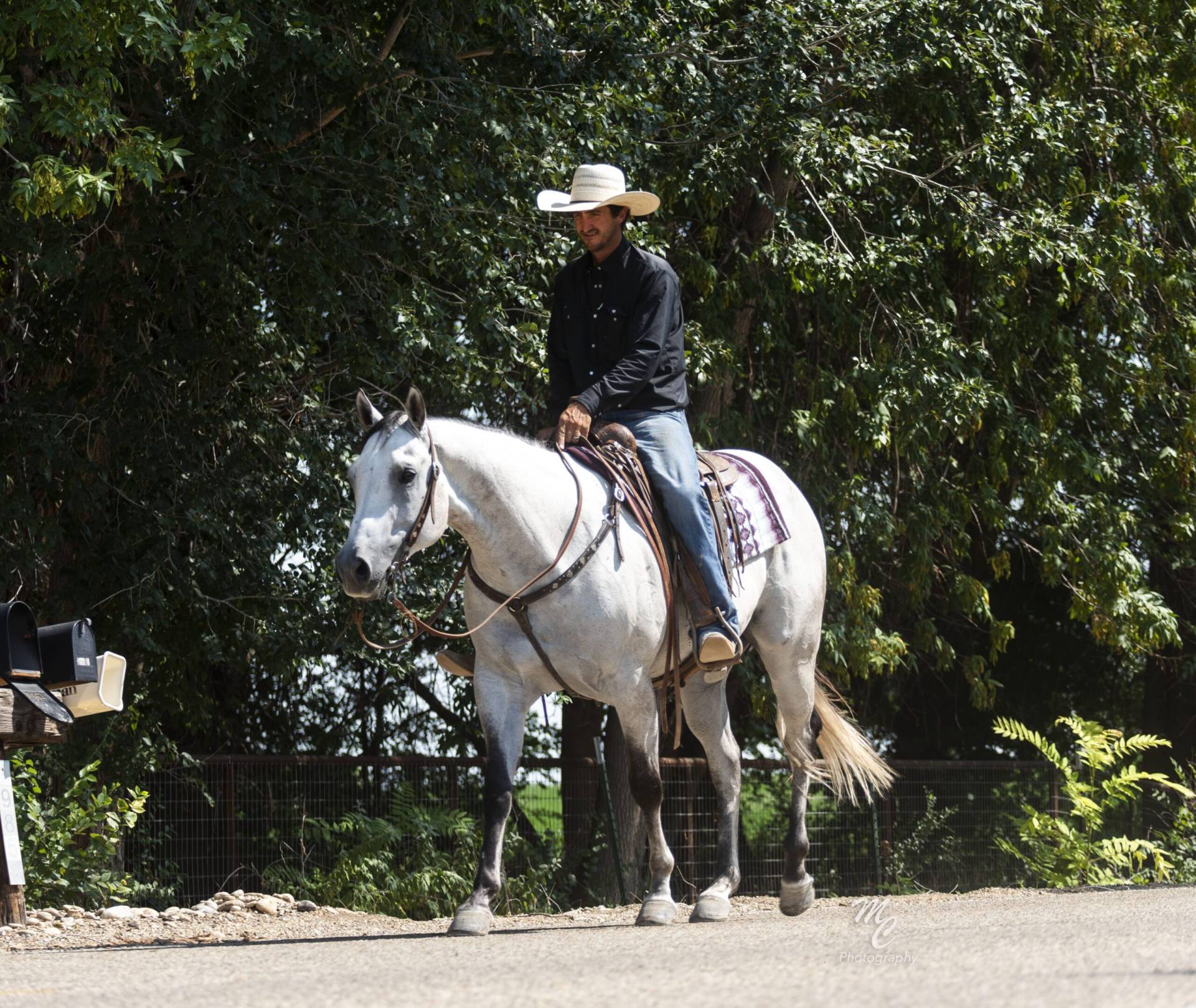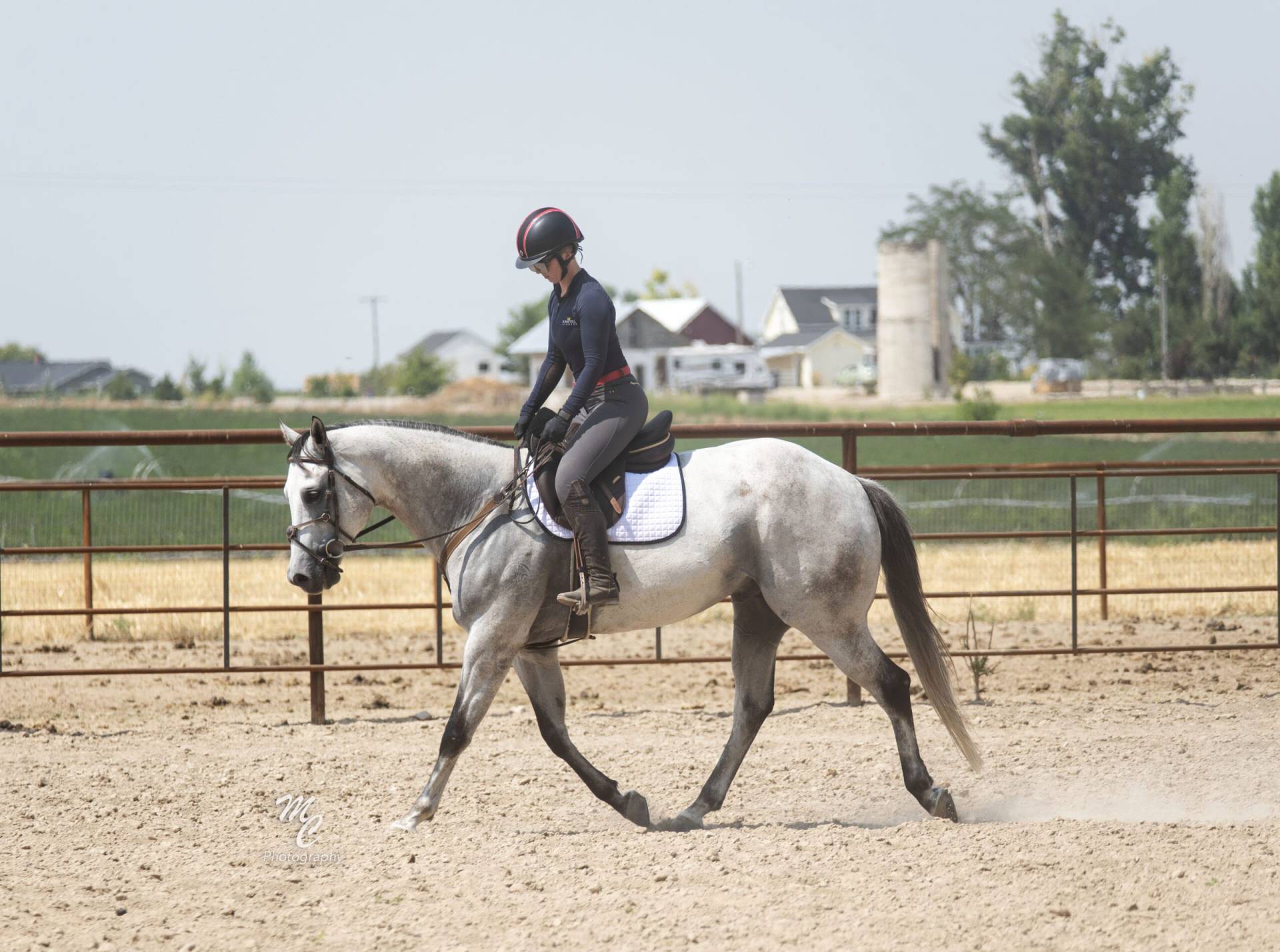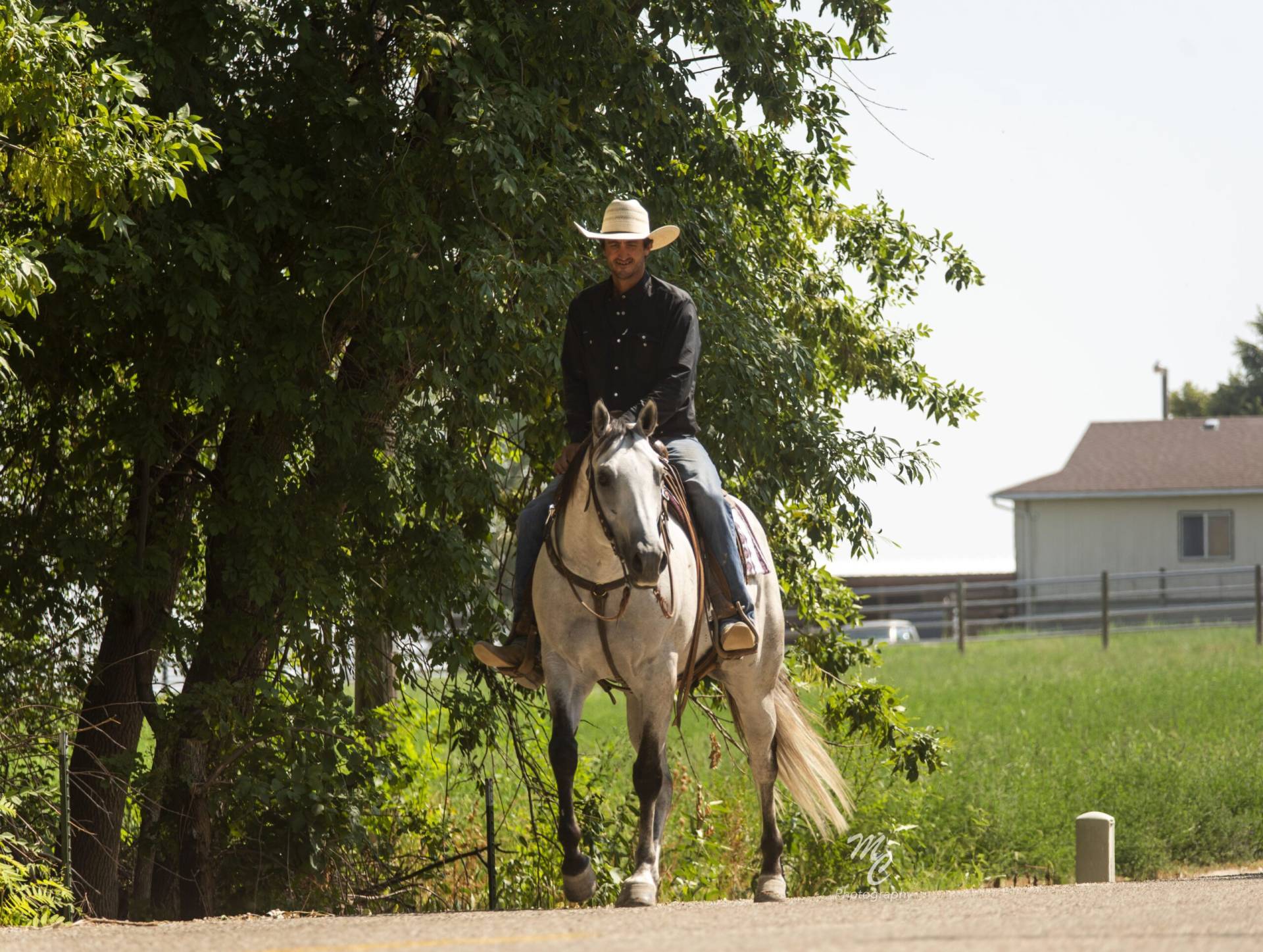 Dallas has movie star looks and a big soft doe deer eye, with a sweet disposition to make him the whole package.
Trained in the arena, he is soft and supple. Moves off your feet well and is very trainable. We have have rode him English and western but mostly western. Dallas is a very smooth traveling guy; he literally floats across the ground. He's athletic for a big horse.
Dallas has great lead departures and will stay collected or lope on a loose rein; he has great speed control. He's very easy to ride and fun!!
Outside he's extremely nice including a good, ground covering walk. Dallas will cross all obstacles in front of him with ease. He doesn't get herd sour and rides out great alone. Dallas is traffic safe as well. We have gathered cattle, sorted on him and he's good to rope on as well.
This is such a nice horse that loves people and is eager to please you. We like him a lot and we are confident you will too.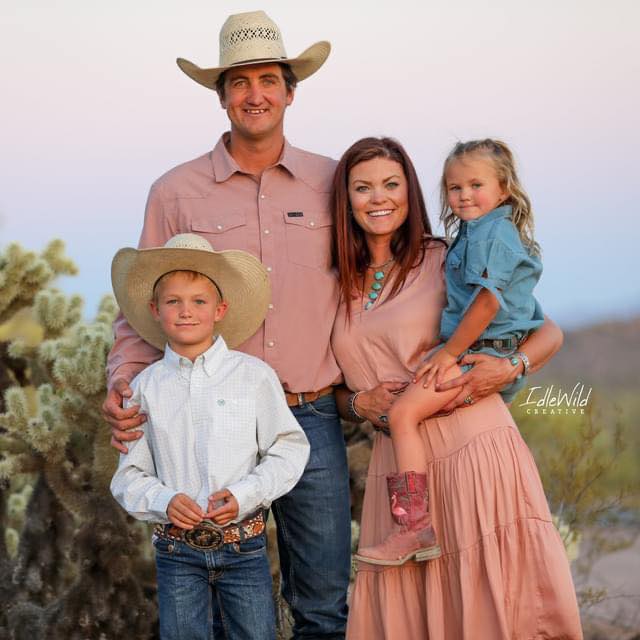 Jerry & Megan Cobb
J Arrow Livestock
Caldwell, Idaho
208.550.0992
Jerry and I (Megan) have both been raised riding horses and ranching. We try to have first and foremost a broke horse that can do many jobs. We love to have a versatile horse. Since everyone in our family likes to ride, our horses get exposed to many different things. Jerry and I both love to rope, brand, and doctor cattle! If it involves a rope, you can bet Jerry will be there! Jerry is a very accomplished rope horse trainer. He takes them slow and correct. Megan likes to ride barrel horses and rope horses. Coyle likes to ride anything that we will let him get on ("except buckers" as he says, and we ALL agree on that one), and Teale claims all the horses. Just ask her.
Our horses have been ridden outside in the Snake River and Wallowa Mountains, as well as in the arena, down the trail, at rodeos, ropings, parades and local shows. Our philosophy on a horse is that it should be well rounded and easy to operate. Jerry, Megan, Coyle and Teale all have a part in the making of each of our horses. Jerry and I feel extremely lucky to raise our children doing what we love.