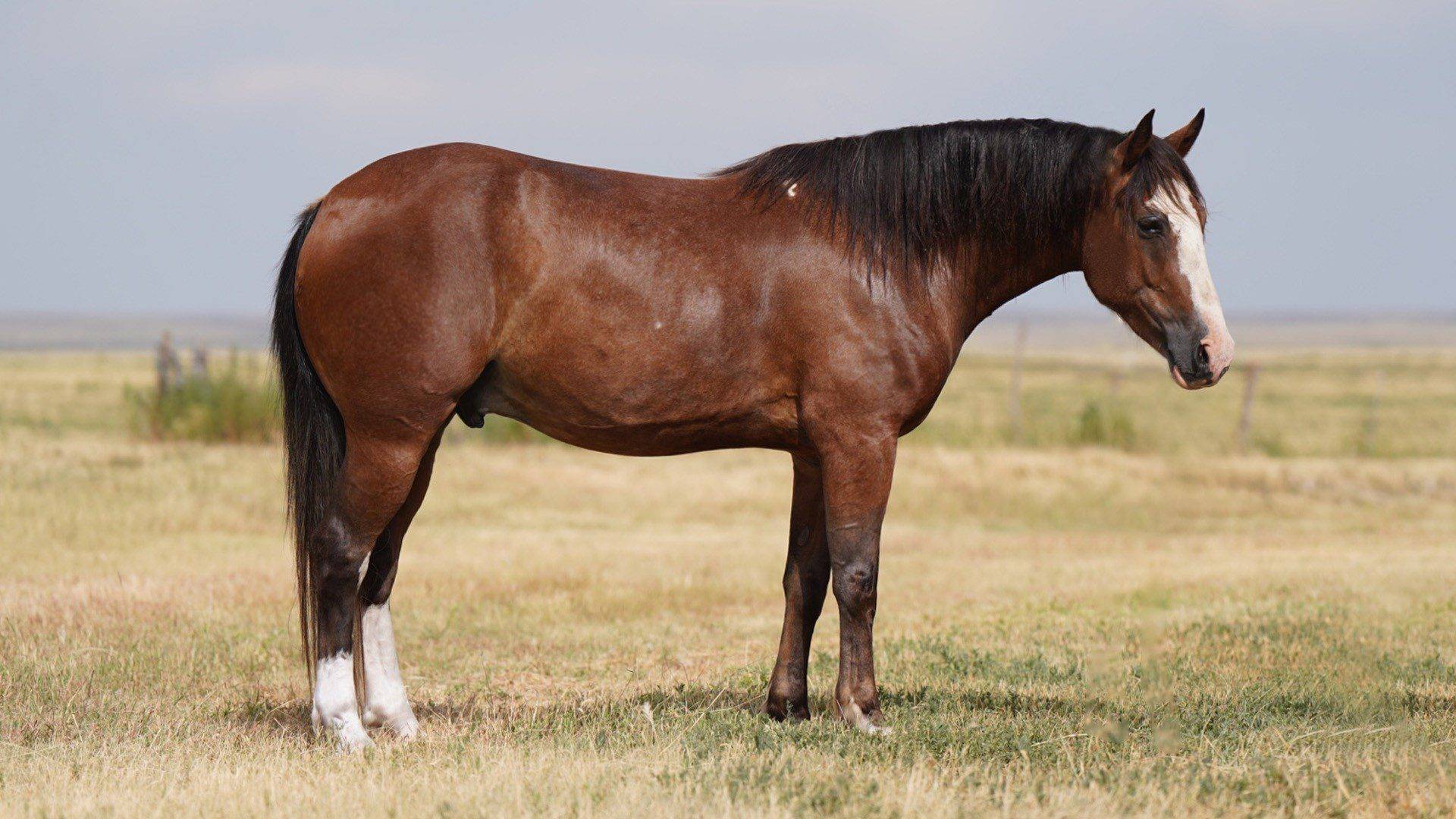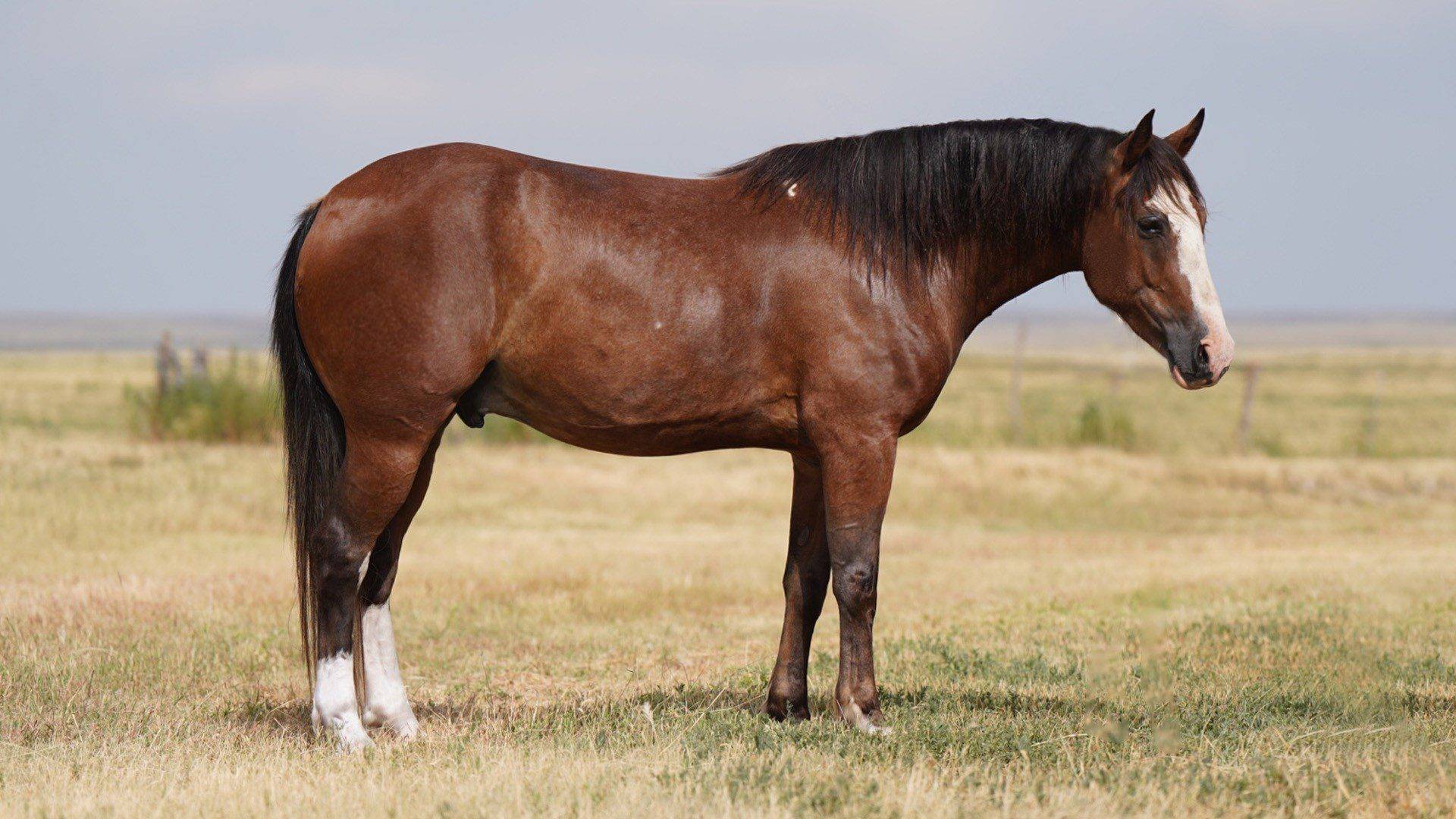 2017 Draft-Cross Gelding
15.1 hh
Lewis is an incredibly unique Percheron/Shire/Quarter horse cross. He is Bay Roan in color, but has a heart made of pure gold!
Lewis has had a full time career as a ranch horse. He has seen country from the Texas panhandle all the way to the Kansas Flint Hills and everywhere in between.
This is a tried and true gelding that is always willing to do what is asked of him and will do it with any level or any age of rider. Lewis has always been reliable and is guaranteed to be the same horse every time you saddle him, no matter how much time off you give him. From trail rides over logs, water, and bridges to dragging calves in the branding pen, Lewis is always a perfect gentleman. He is rock solid when it comes to roping and doctoring cattle out in the open and has been the trusty mount for inexperienced riders while gathering and shipping cattle out of the pasture. He is a go-to for any ranch chore.
Lewis has a fun personality which has made him a favorite around the barn. He is always happy to see you and you can absolutely catch him in any size pasture. Lewis is also trained to curbside mount and lie down on cue. He is a complete gentleman for the farrier, to saddle, bridle, load, de-worm, and to wash and groom. Lewis has been put to work on many occasions in a variety of settings including at the sale barn and the feedlot and has never let us down. He has also been used in multiple ranch rodeos and parades.
Lewis has been nothing but a pleasure to have around! He is very easy to ride with a good one-hand neck rein. He willingly guides around light making him the ideal horse for a beginner. Lewis has a nice easy stop and he side passes with very light leg pressure. Lewis also has a rocking chair lope and a sweet lead departure.
This phenomenal gelding is always the steady eddy when it comes to being sure footed in the rocks and rougher terrain. We would love for you to come to our place and try Lewis!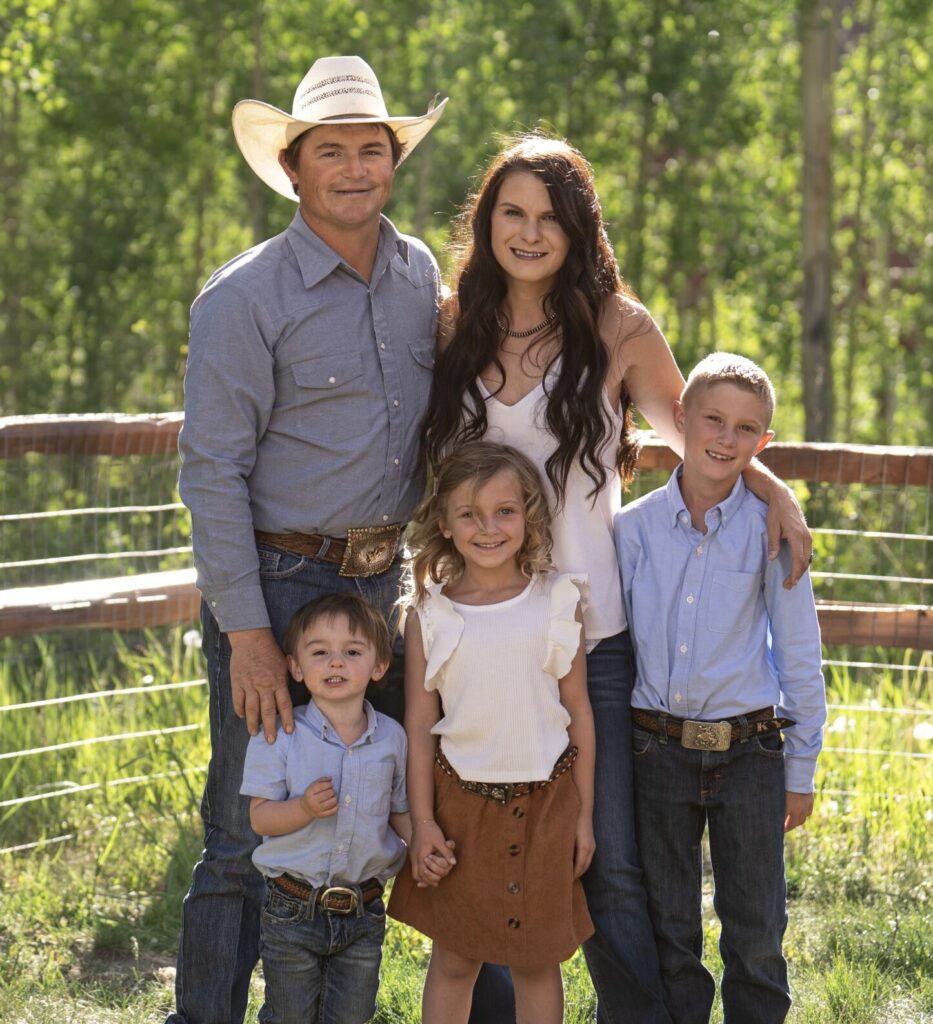 Cheyenne McPhail and Levi Brozek
SKC Livestock
Canyon, Texas
806.282.7093
785.531.2353
SKC Livestock is a company made up of Cheyenne, Levi and their three kids, Saylor, Kyler and Townes. It's all hands on deck for this crew and their team strives to make and produce a true all around horse that is simple to prepare and easy to ride. Levi and Cheyenne dabble in everything from horse shows to ranching and feed yard work and their horses and kids come along for it every step of the way. Their passionate about their horses finding the right homes and being enjoyed for many years after they are purchased!
When Levi and Cheyenne created SKC Livestock they were aiming to put together an exceptional set of horses that would be well versed in several different disciplines. They wanted to create not only the perfect all around horse but an all around horse that was easy to ride and would fit a wide range of riders. With Levi's Ranching background and Cheyenne's background in the performance horses they feel that they give these horses a well rounded career. Since the beginning SKC Livestock has continued to grow and build wonderful client relationships while selling horses all across the United States to all kinds of different equine families.