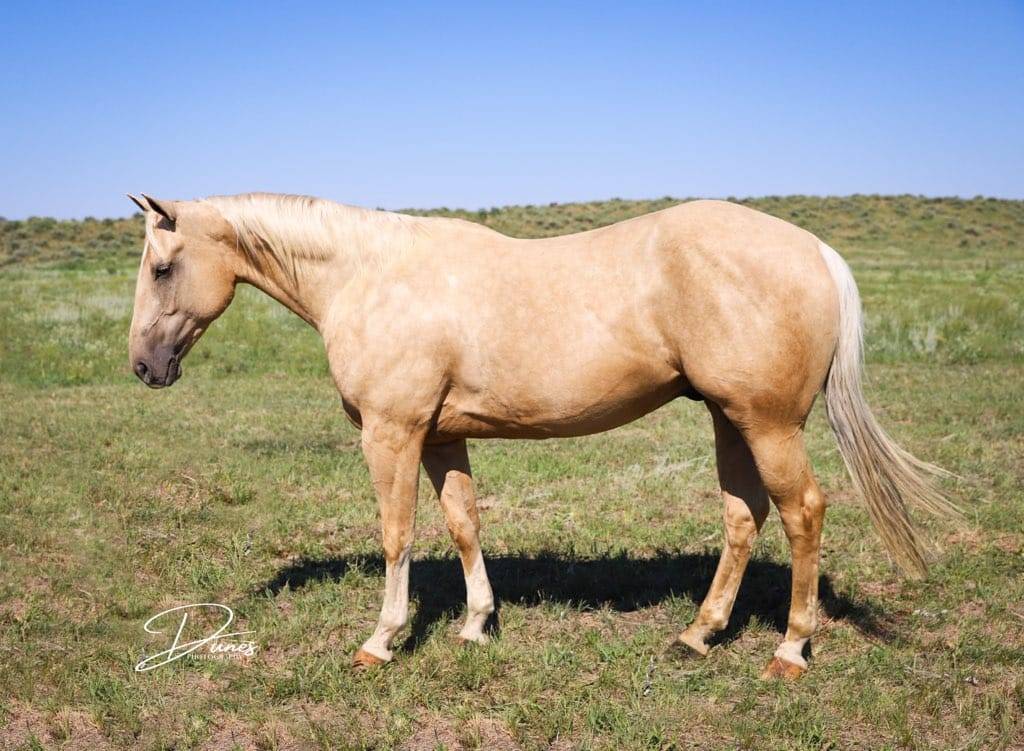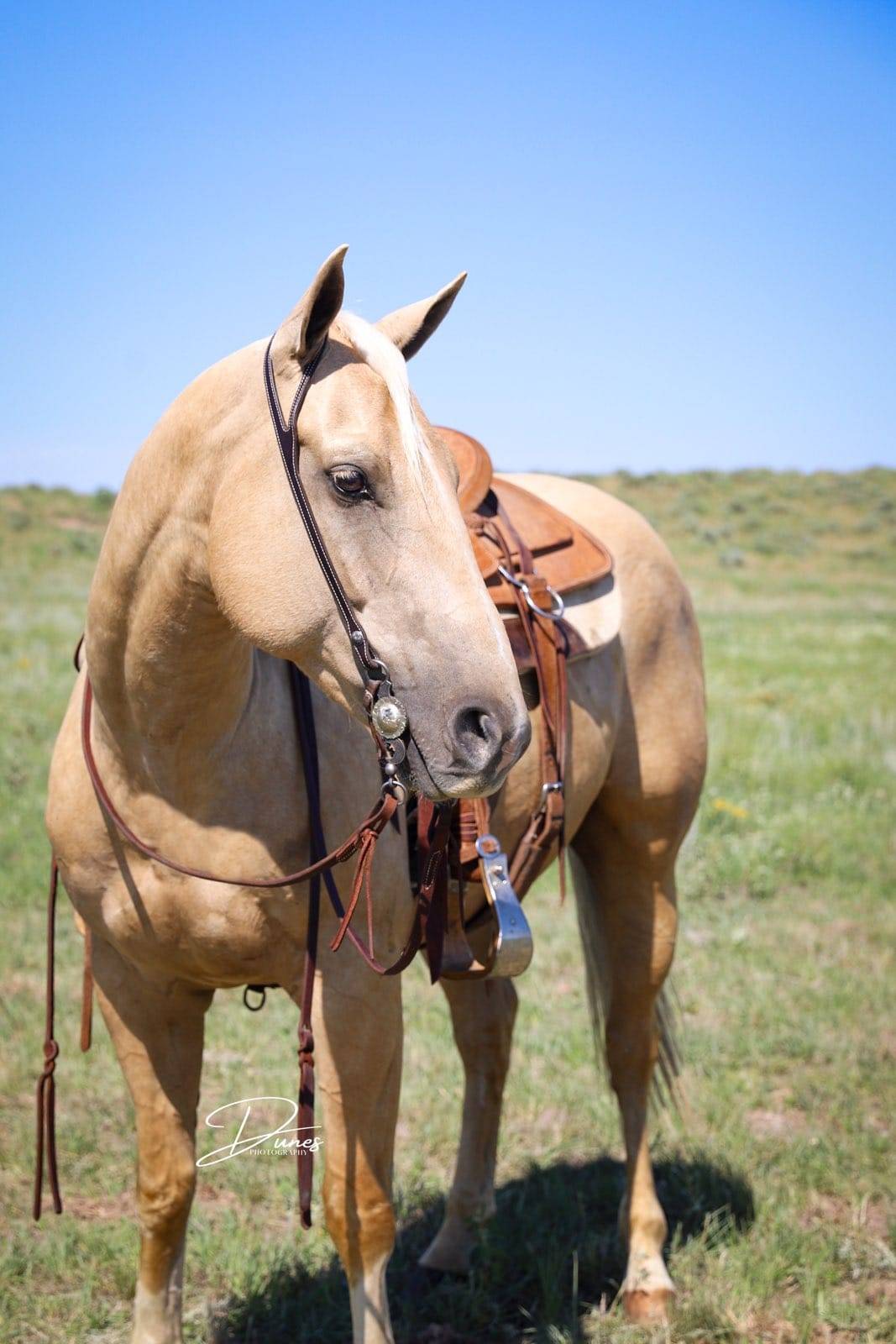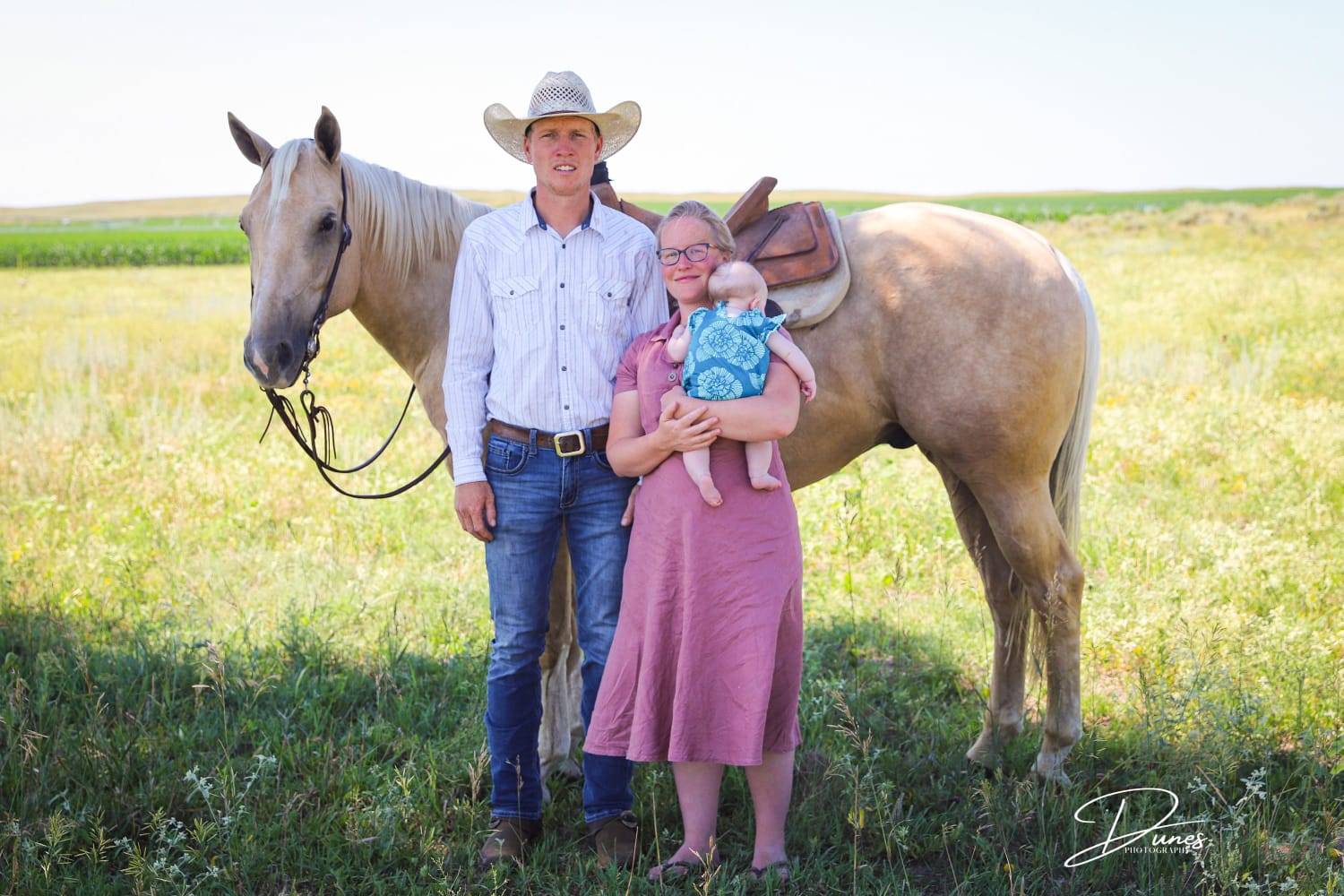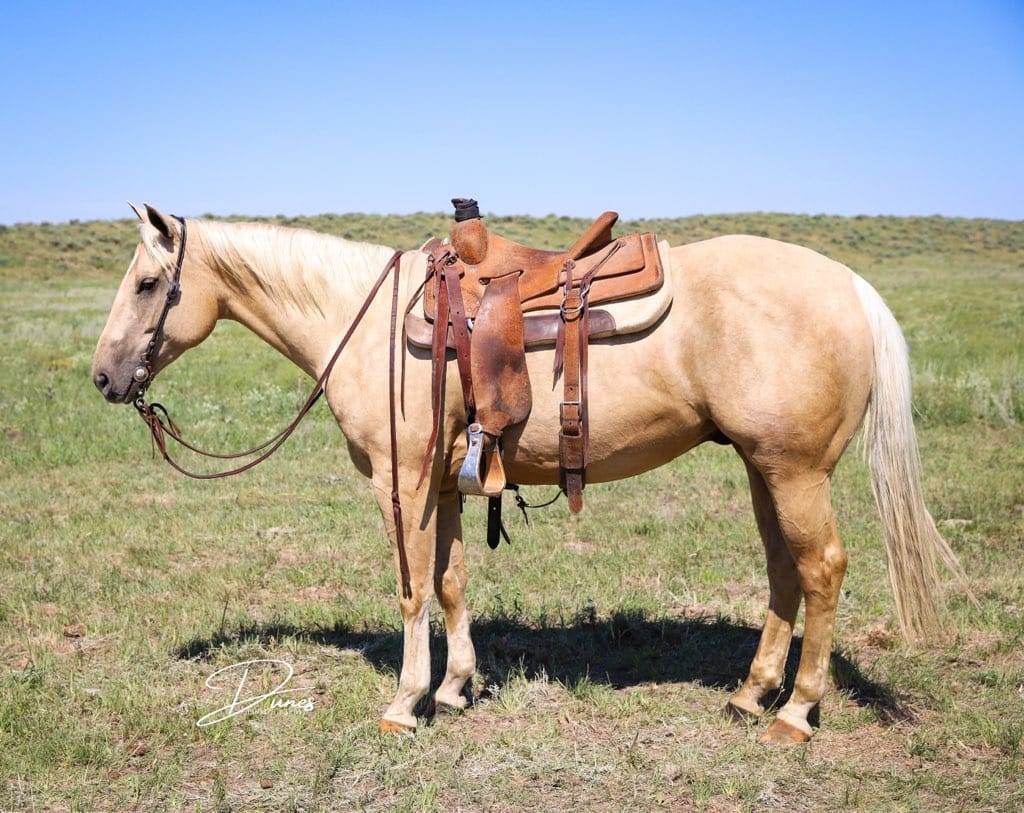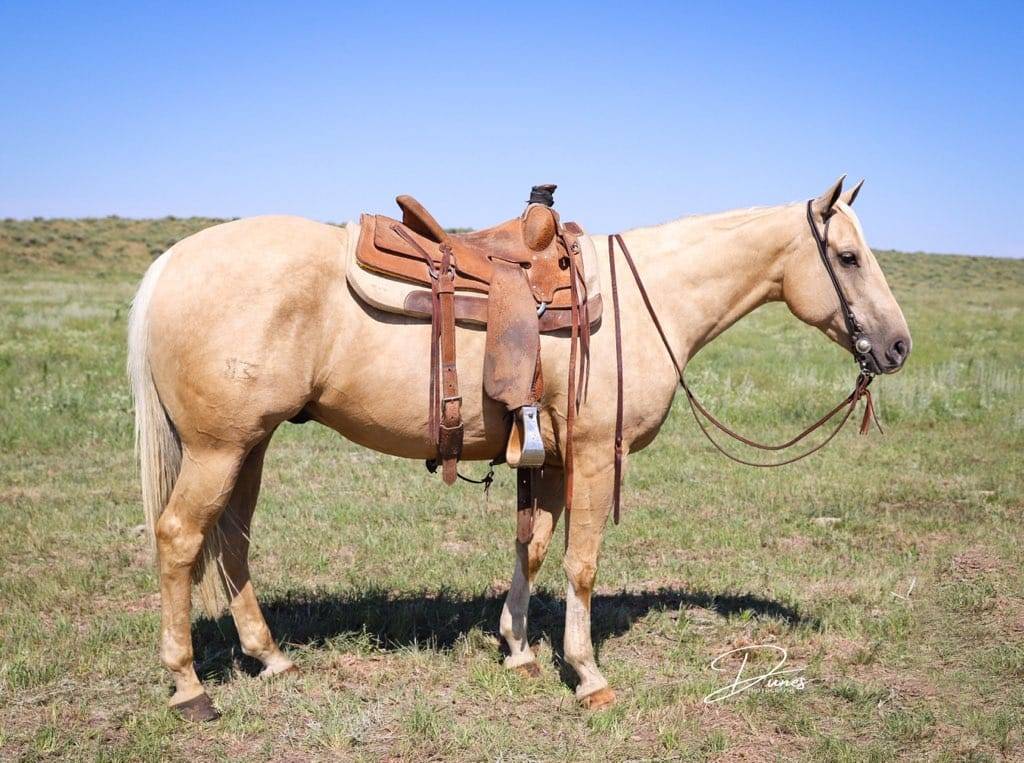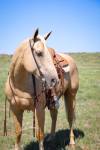 Peter Pan is a beautiful palomino that's the perfect size!!
I've had him since he was a yearling and he's been exposed to anything you can think of on a ranch and feedlot.
He can do a full day's work or take a novice on a fun trail ride. He's got a great disposition and loves to be scratched. He's easy to catch, has a good stop and rides around one handed well.
He's gentle, safe, and sound and is in the prime of his life.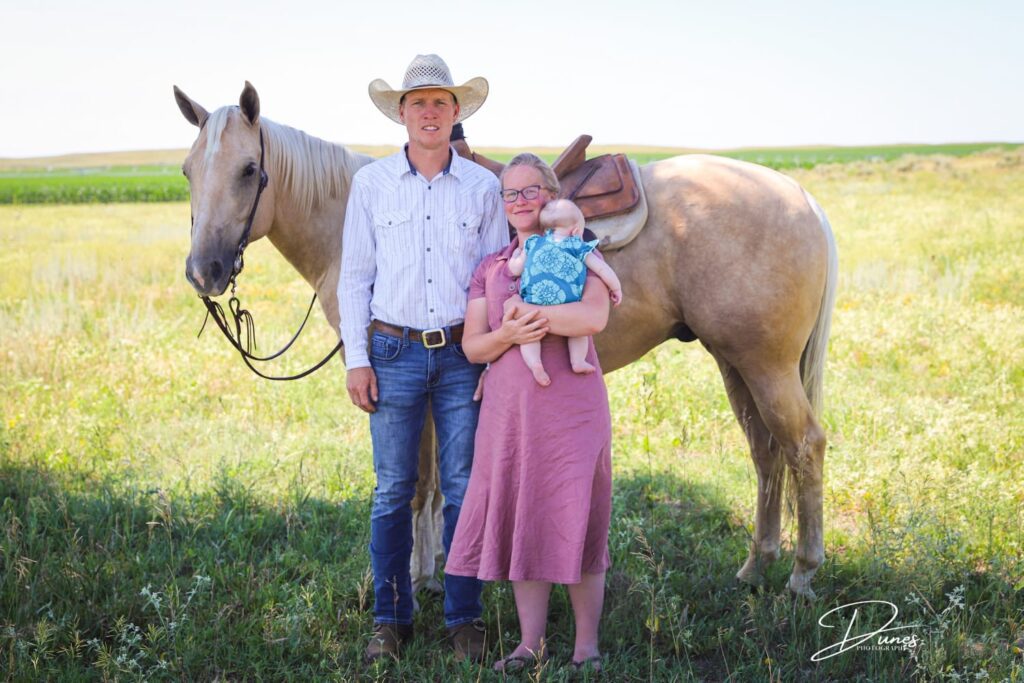 Taylor Wedel
Grant, Nebraska
308.289.3647
We run a cow/calf operation and feedlot as well. I've been around horses my whole life and they are a part of my daily life.