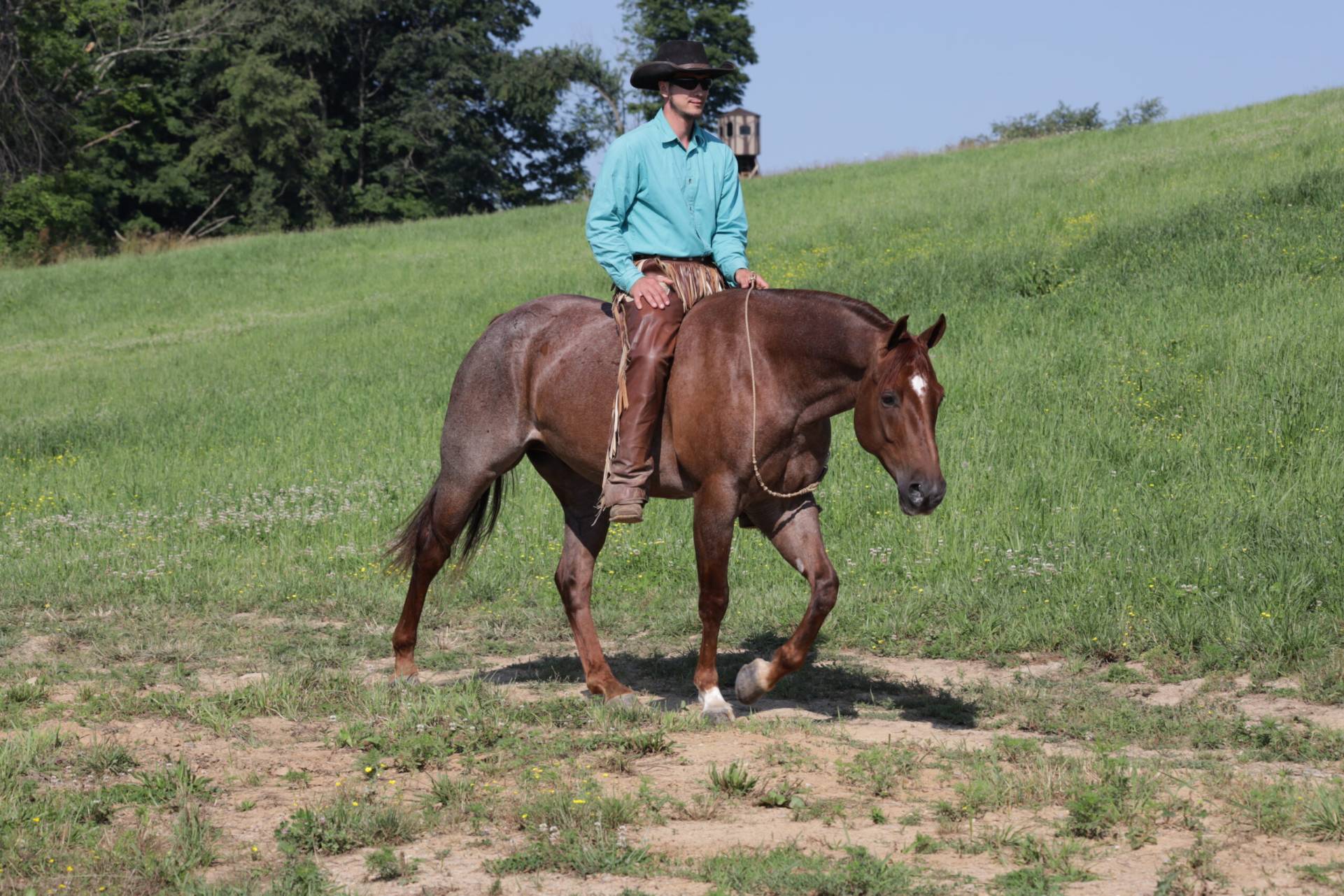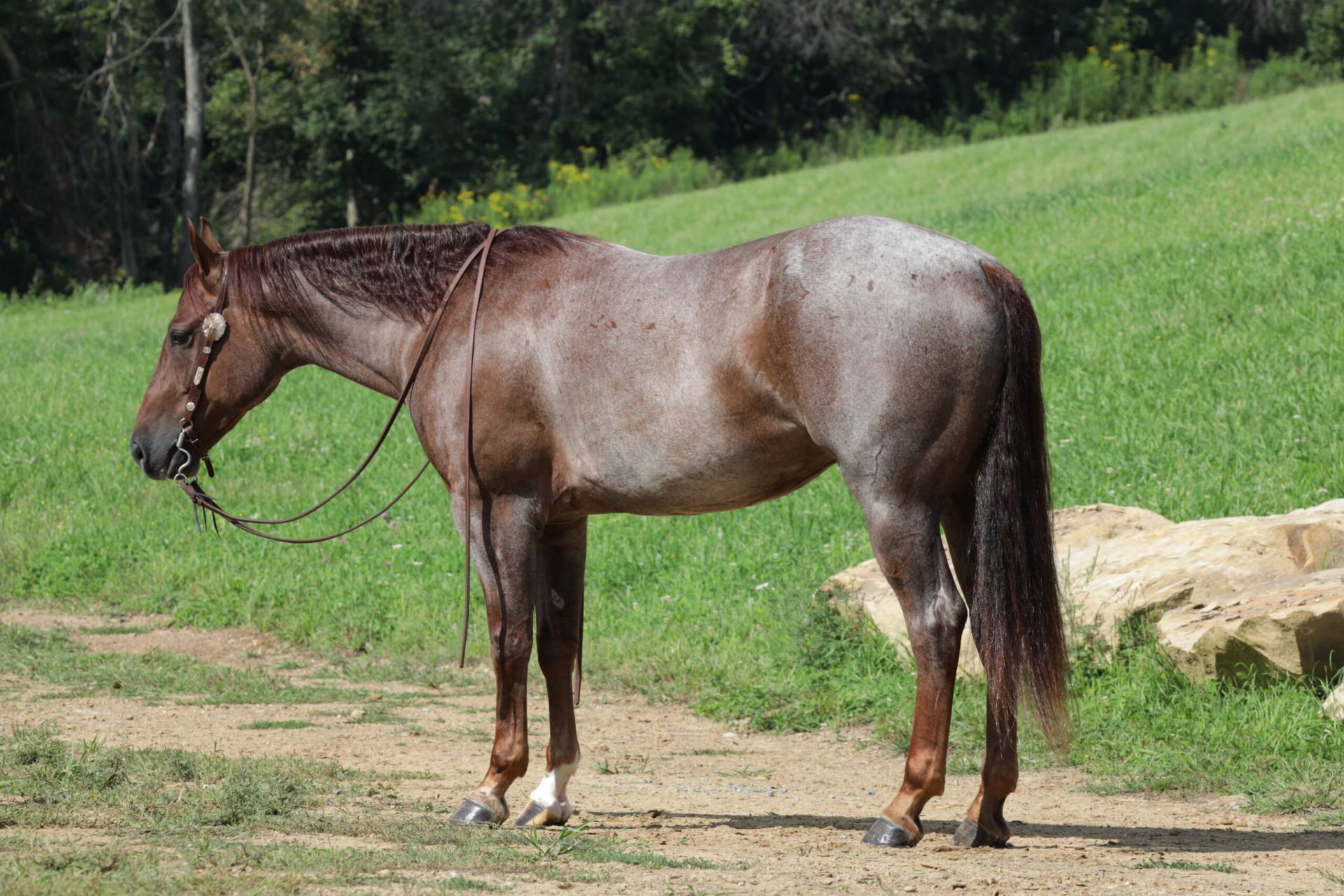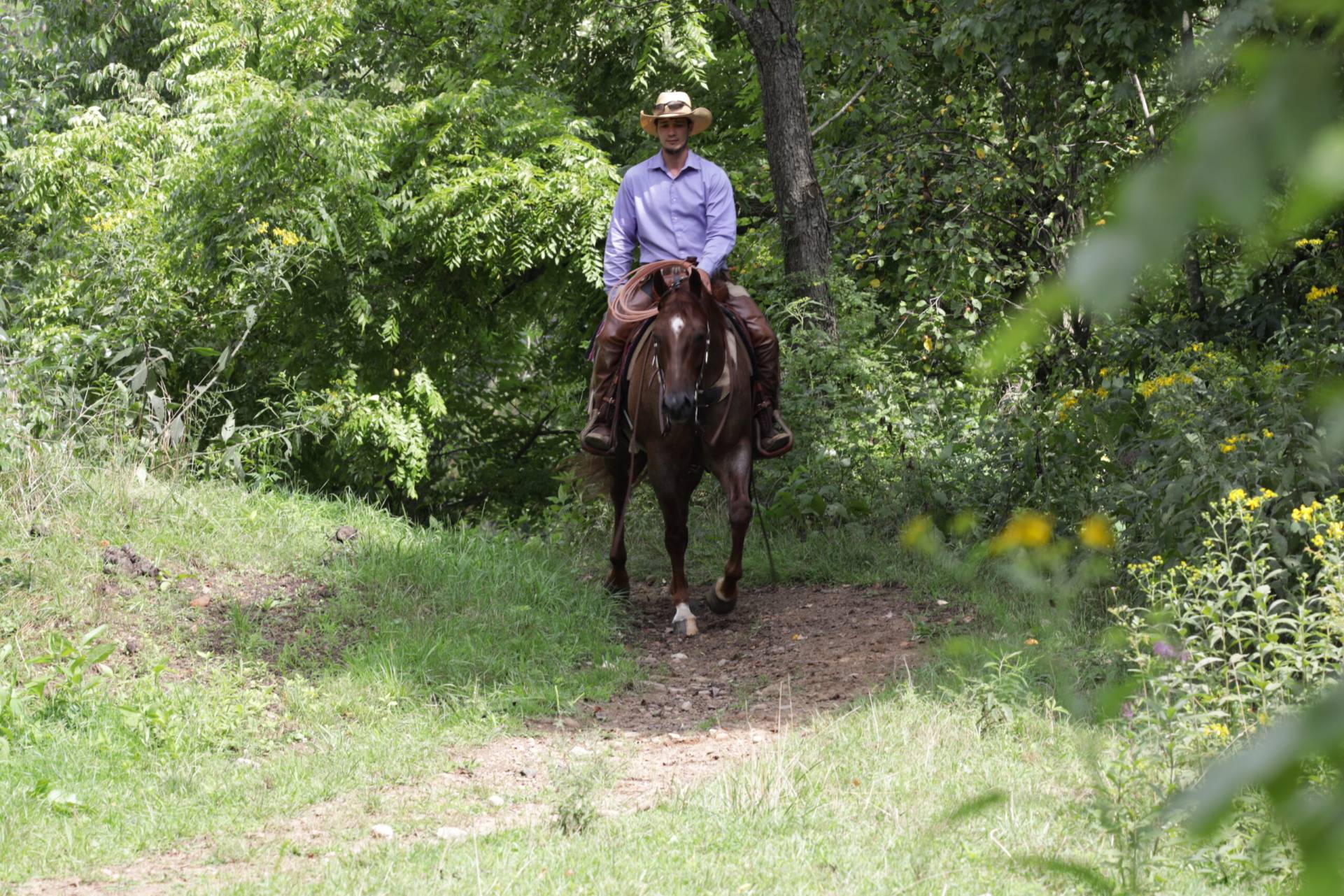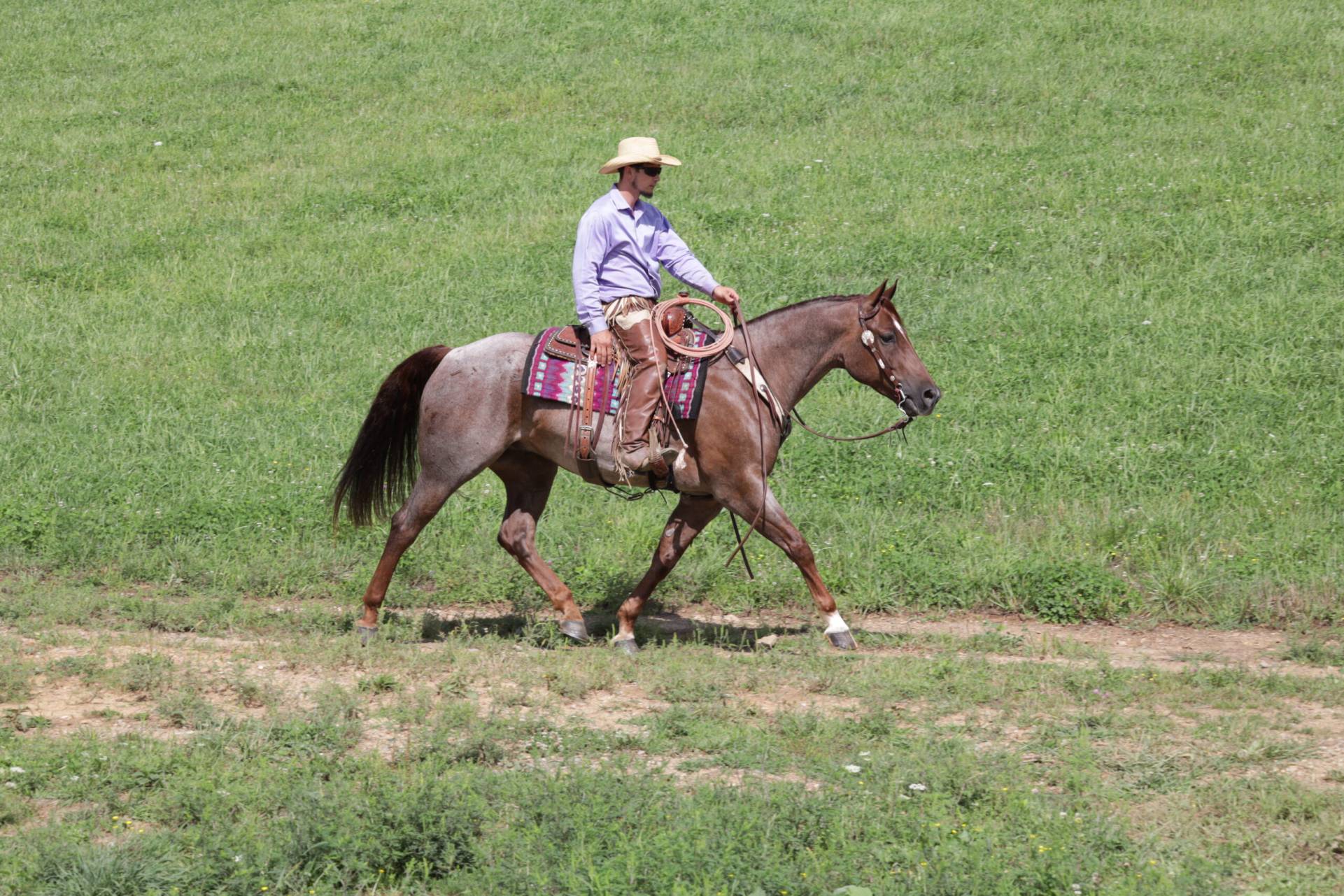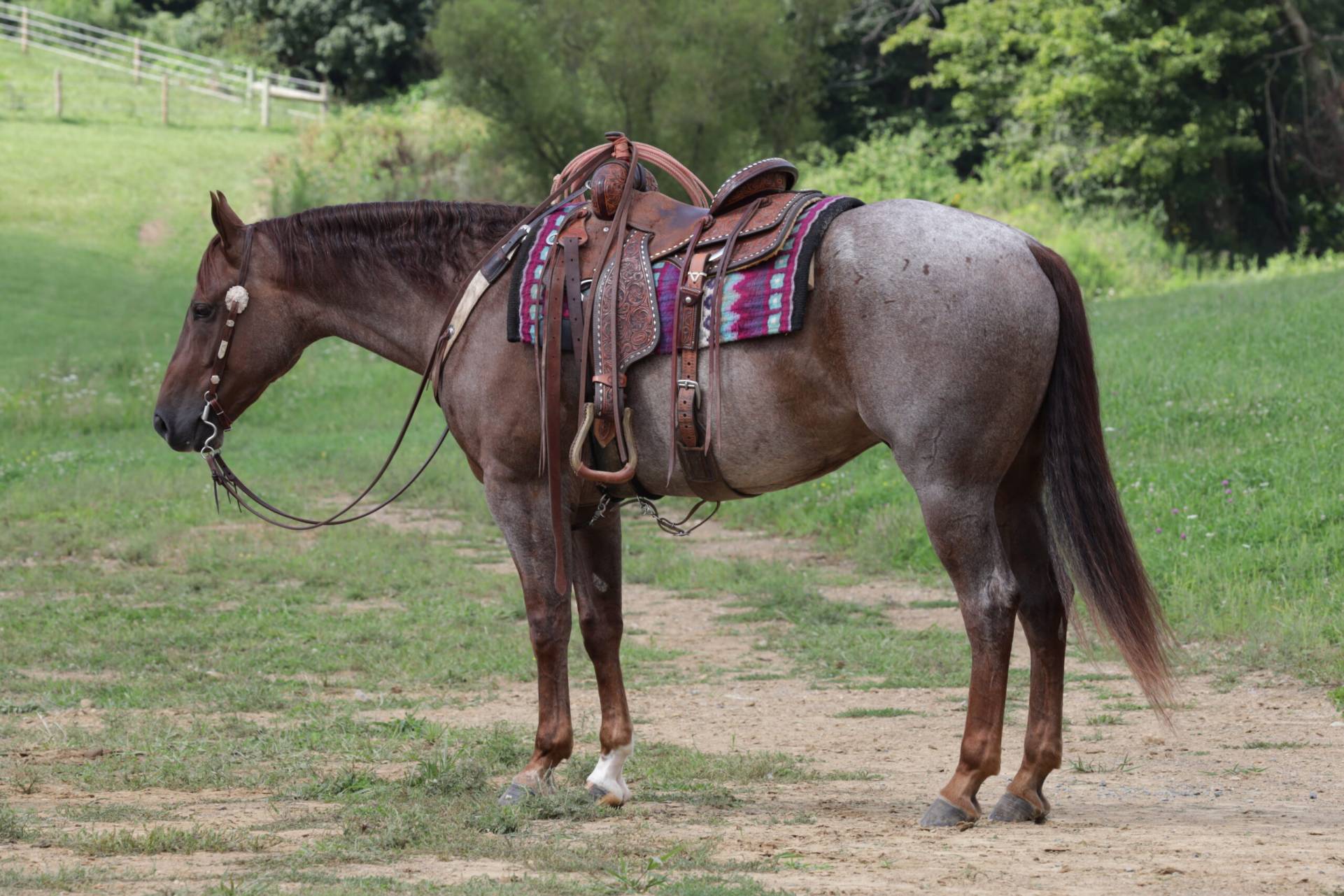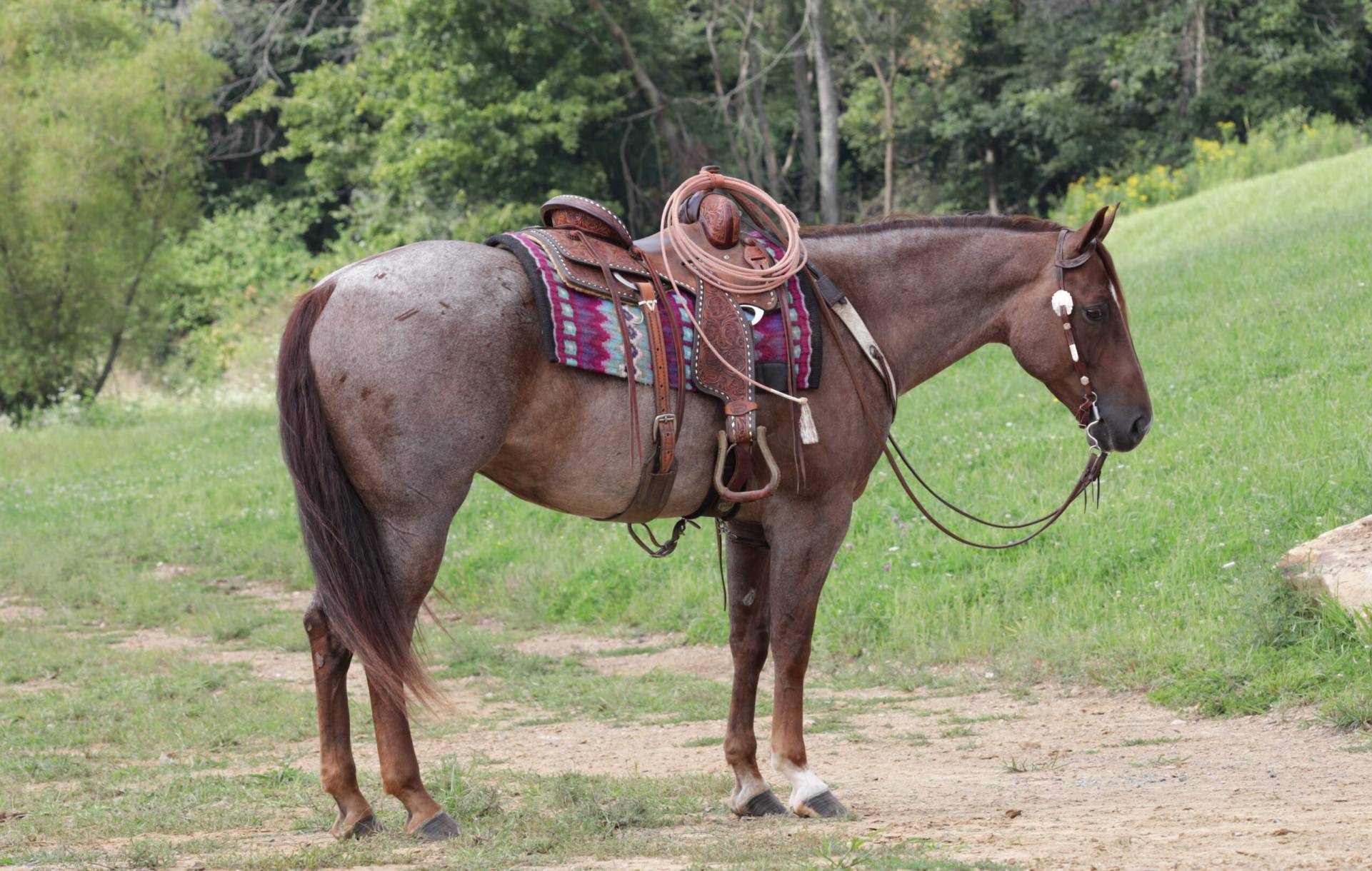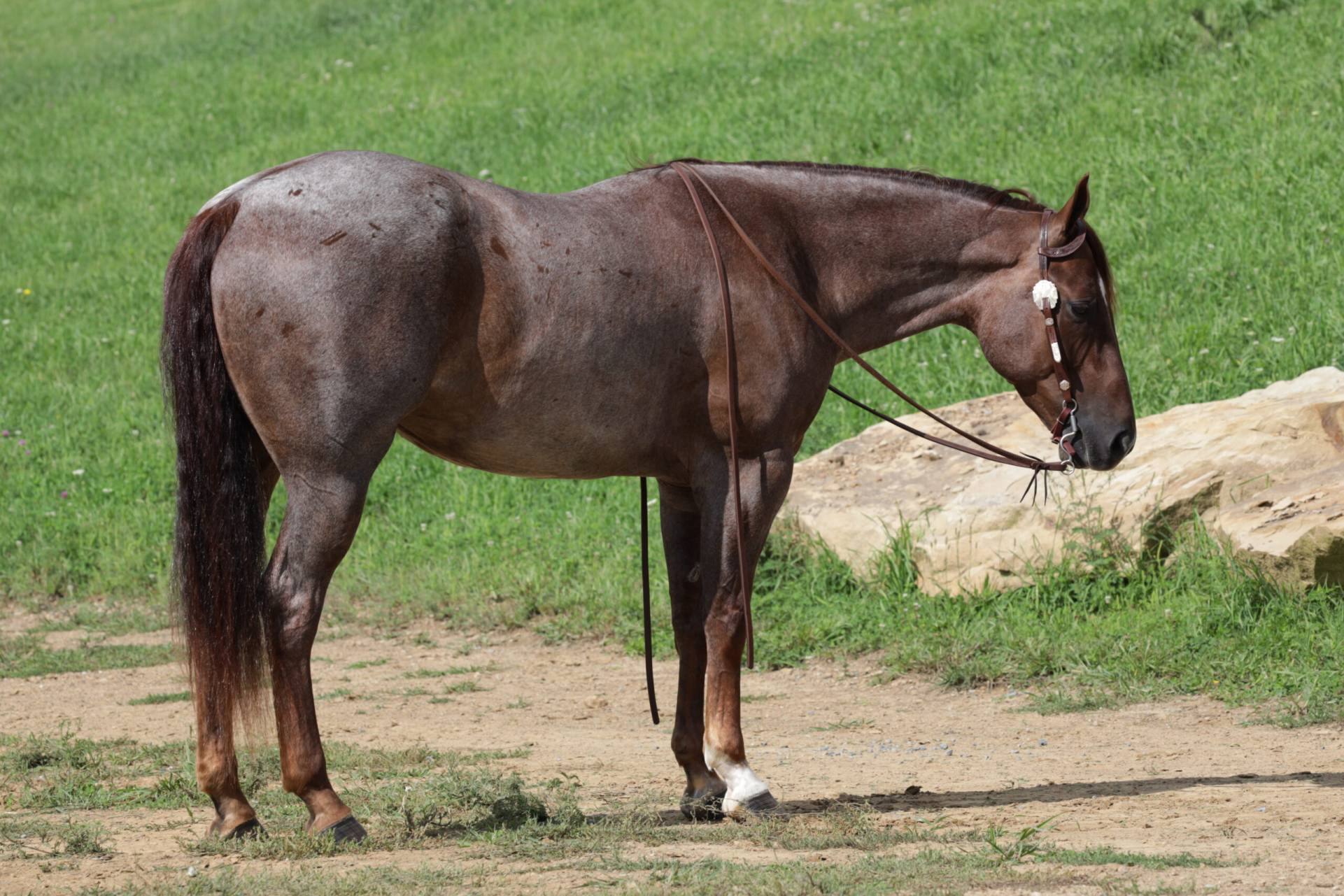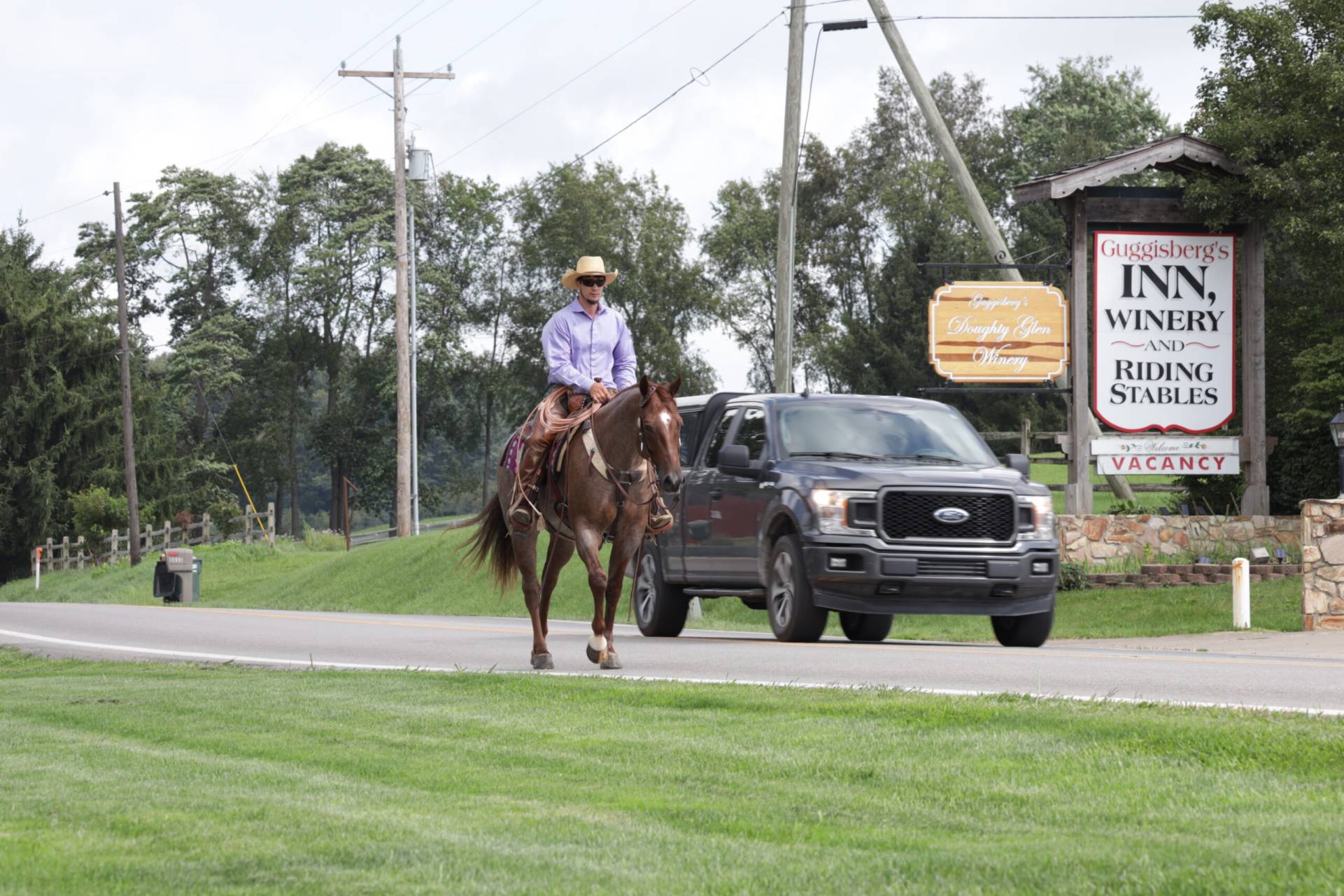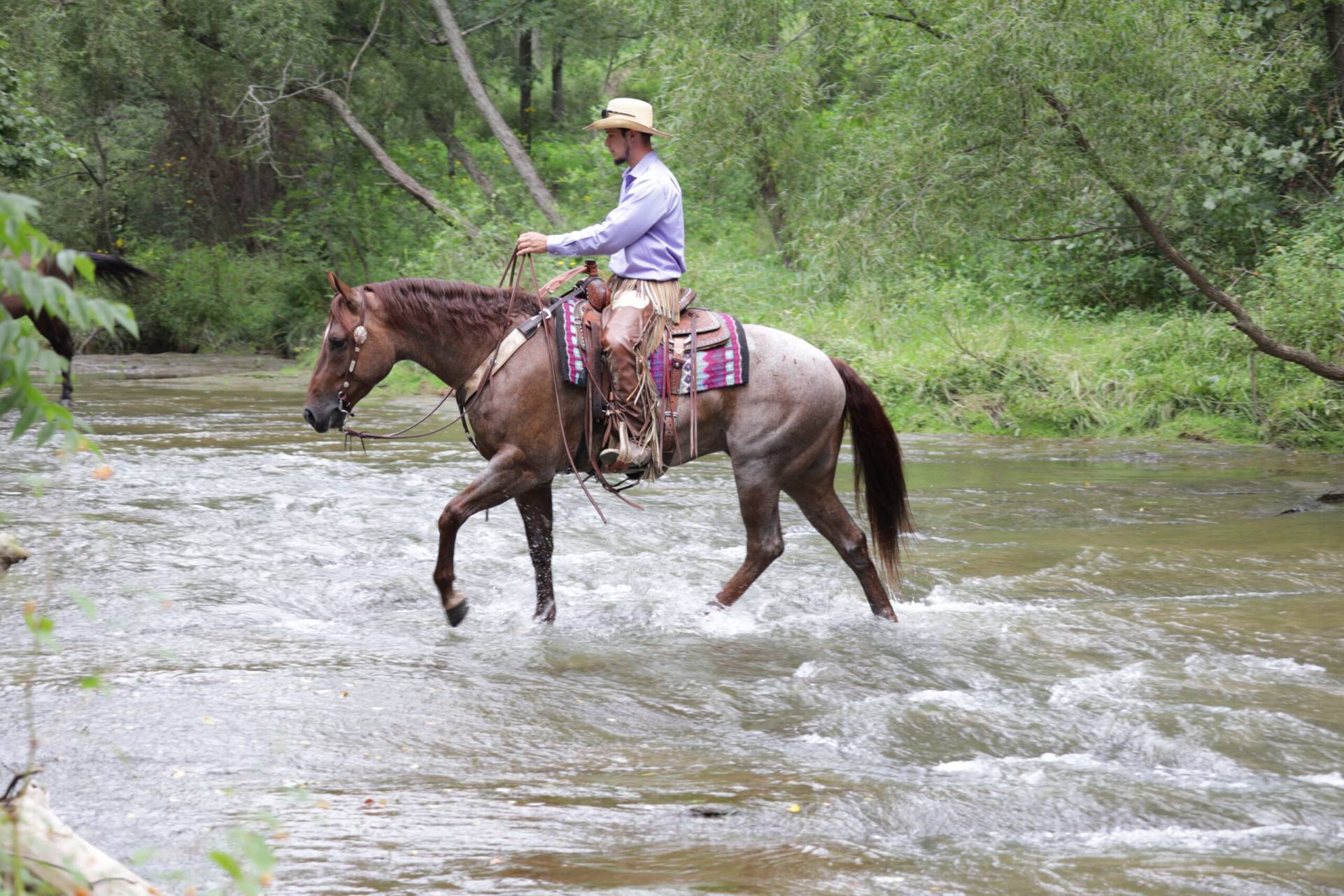 2018 AQHA Gelding
15.2 hh
We are very proud to be offering, for your consideration, this awesome, laid back, solid family horse. Red, as we call him, is a one-of-a kind type of horse with his charming good looks and his "save the world" personality.
He is an awesome love bug out in the pasture and will come trotting right up when he sees you. He does not cause a fuss with the other horses in the field as he minds his own business. He does not have any bad habits, no mater where we keep him or take him. He has spent his time growing up riding on trails, checking fence lines and gathering and working some cattle. He does not get bothered or upset in any situation and handles himself like a true gentleman everywhere he goes. You do not have to be a top trained rider to get on him and enjoy taking a ride.
He has three very smooth, easy to ride gaits. He knows his leads and will easily ride in the arena or out on the trail as well. He is a solid minded horse that if you are missing a little confidence, he will be sure to give you some of his. He will go out alone right from the farm and also does great in a group and will lead or follow and will even be fine if you decide to leave the group and go off on your own. He has spent time on a lot of different types of trails and will watch where he places his feet. He will cross water, go over bridges, and is steady on the road in traffic.
He will walk right onto the trailer with no issue and comes off cool as a cucumber. He will stand quiet at the mounting block and wait patiently for you to hop on him. He is a great size to accommodate all different sizes of riders.
Red is a horse that you can feel confident in knowing that he does not need to be in a program to always be the same horse for you when you get him out to ride. He remains the same each time. He is not only a solid minded horse, he is also a great looking horse as well. With his unique coloring in his mane and tail, and his fun roan color all over his body.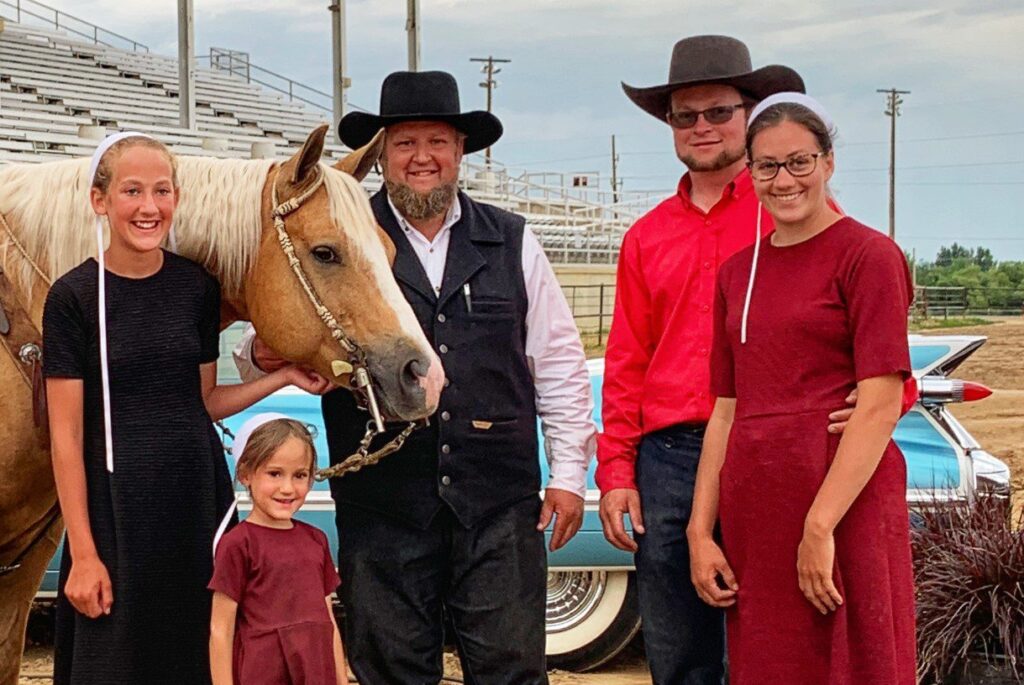 Duane Yoder
Buckeye Acre Farm
Millersburg, Ohio
330.231.2324
Duane Yoder started his journey in the horse industry in 1995 with the purchase of his first pony. After a full year of training that pony was sold and the feeling of providing a well trained, well behaved, horse was so rewarding he wanted to continue to share my gift. What started as Duane and a dream has become the full time commitment of his family, and six employees.
Buckeye's program has developed, changed, and grown along the way to ensure they are producing a quality horse they know we can stand behind. They start by carefully evaluating each horse before purchase, taking the horse through groundwork, obstacles and trail riding, before moving through the rest of the program to become finished Buckeye Acre Farm horses, with all the fun crowd pleasing tricks.
"This has been an awesome journey, and God continues to bless and humble us each and every day."