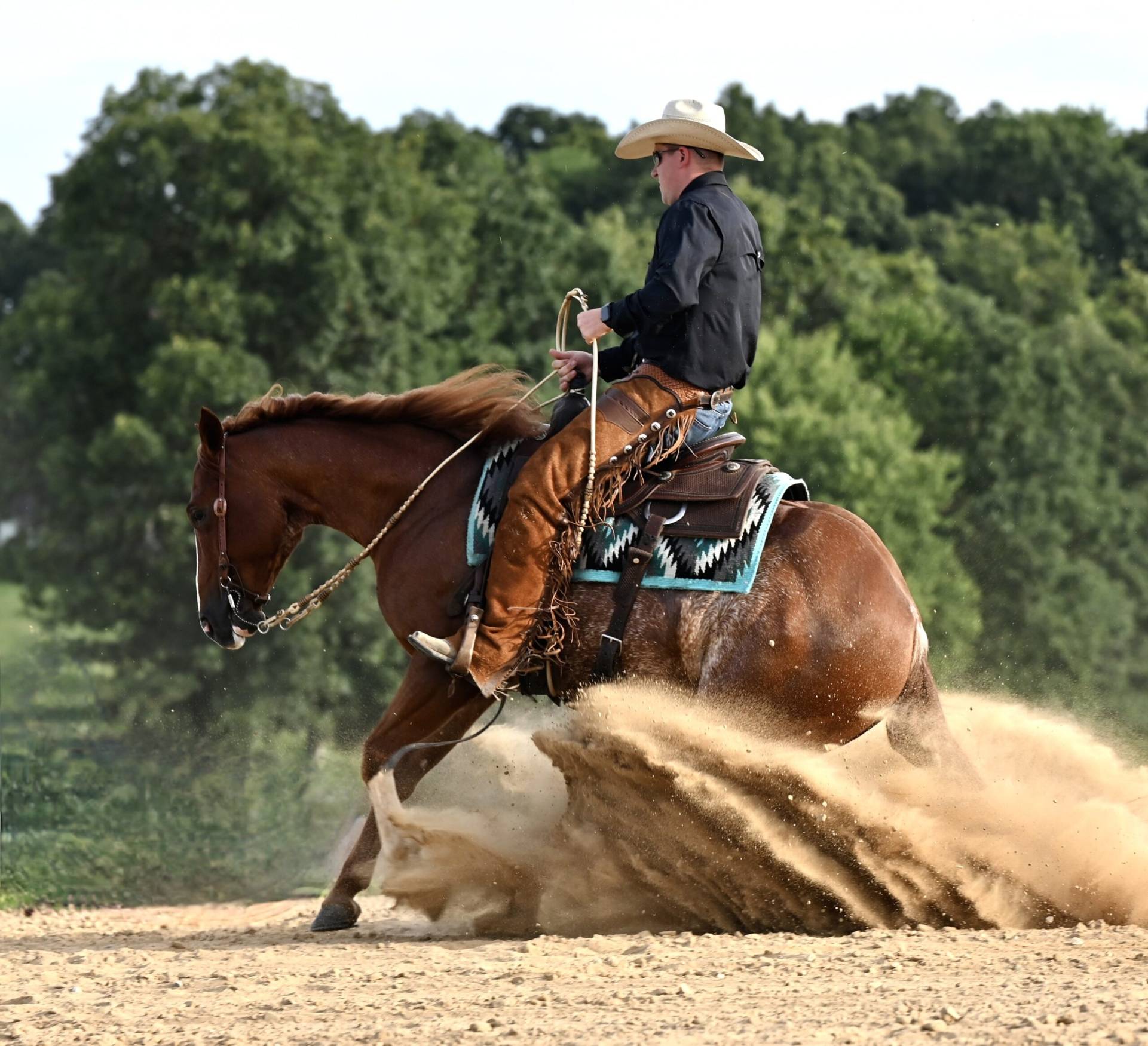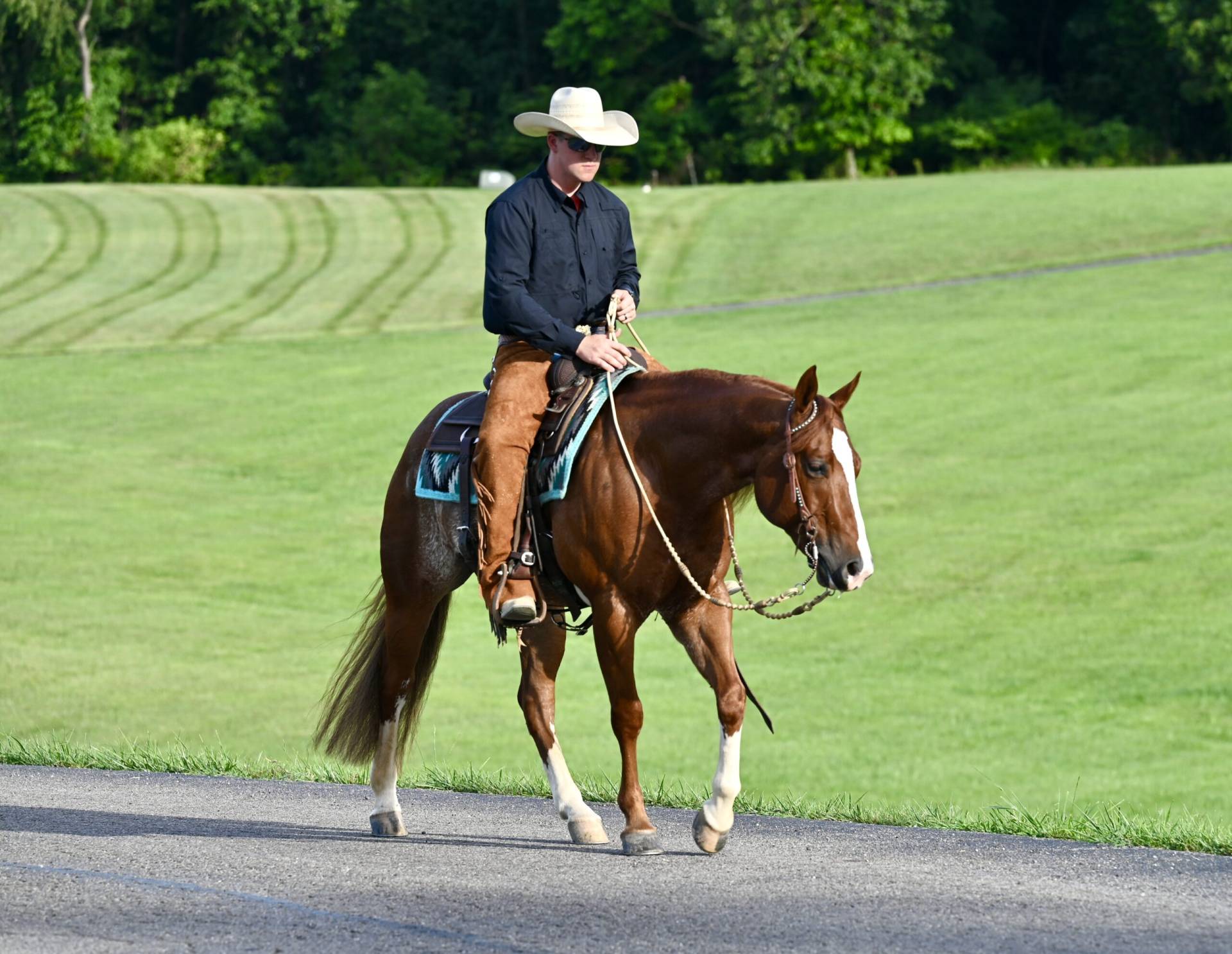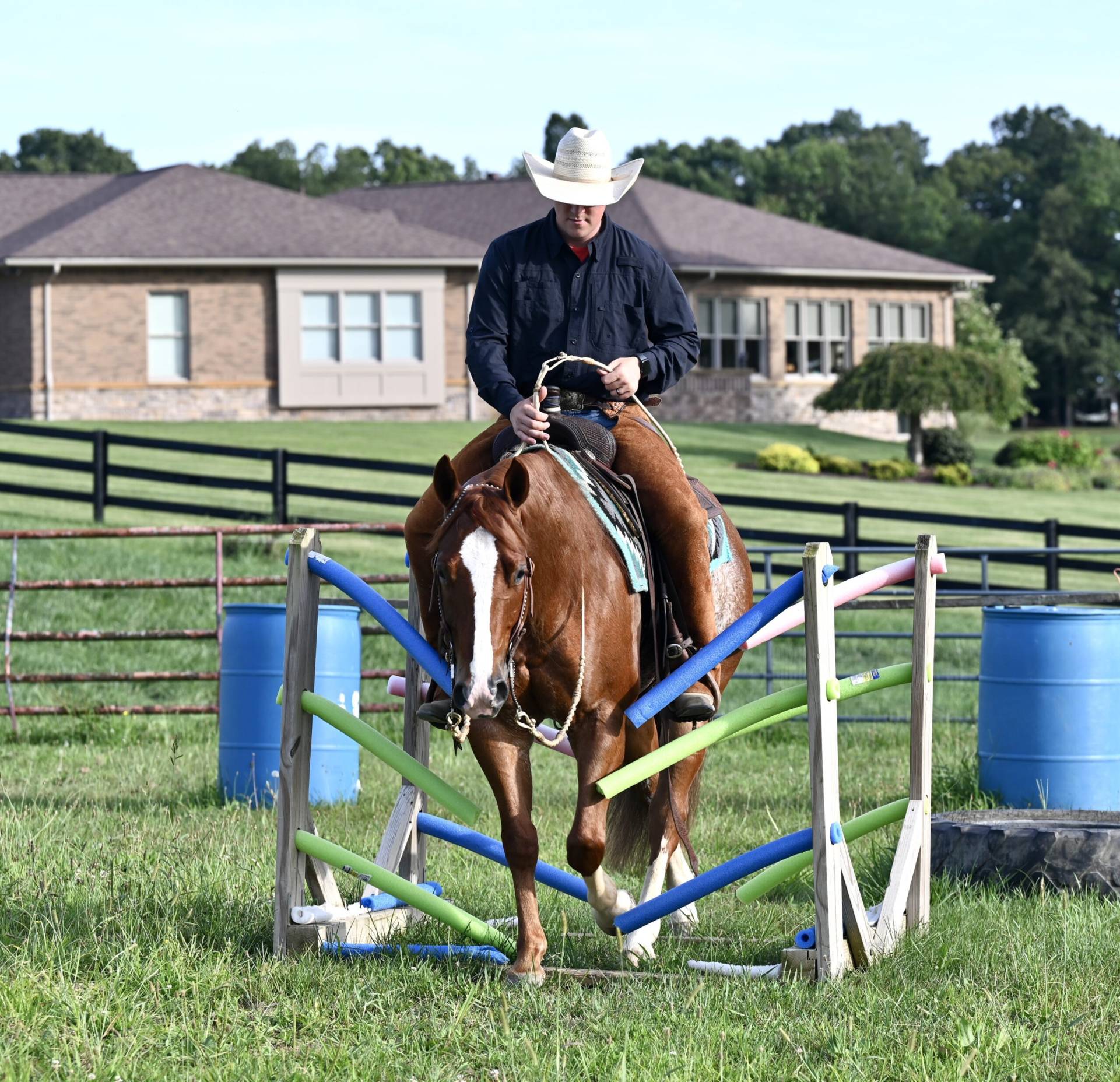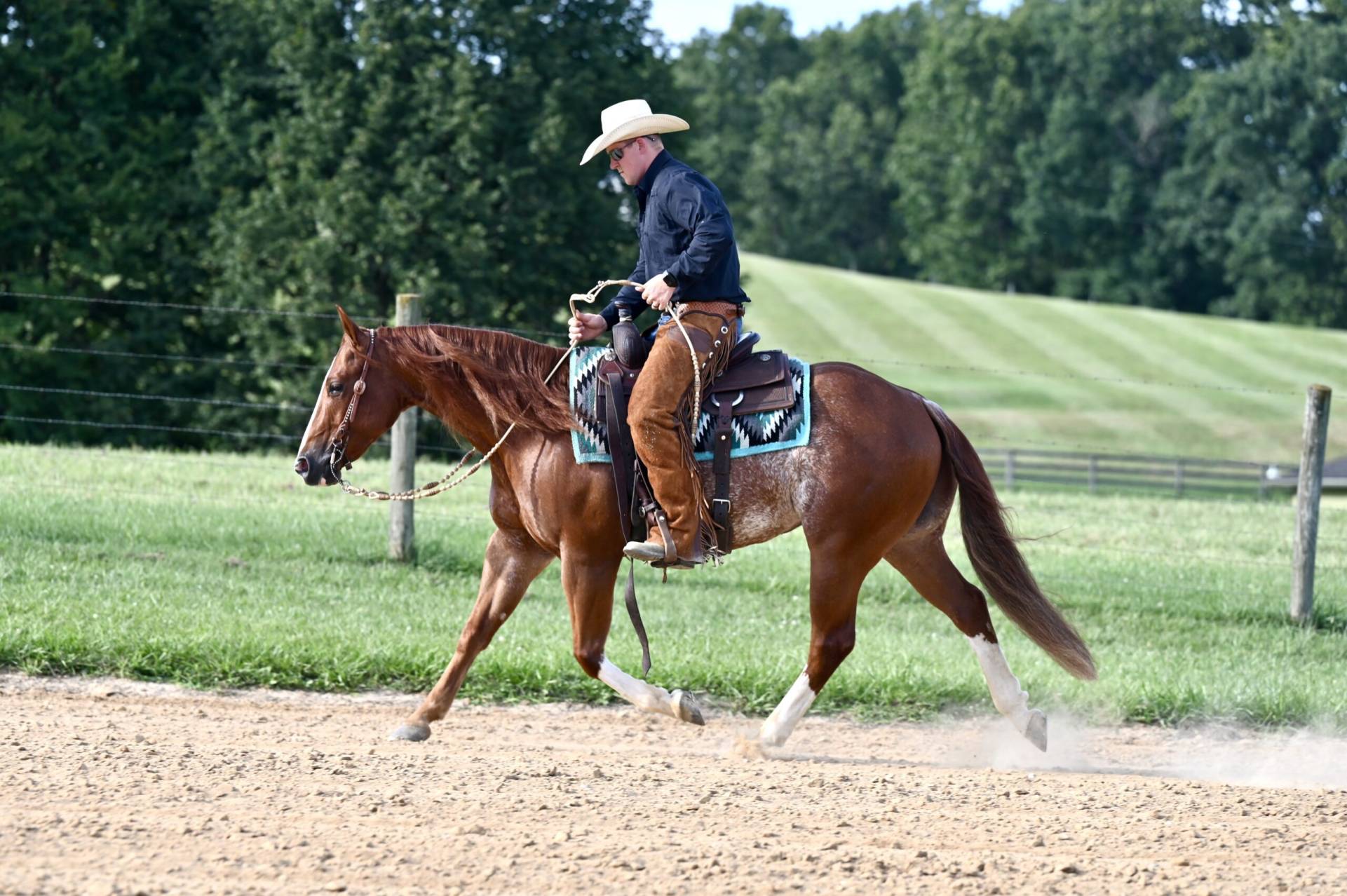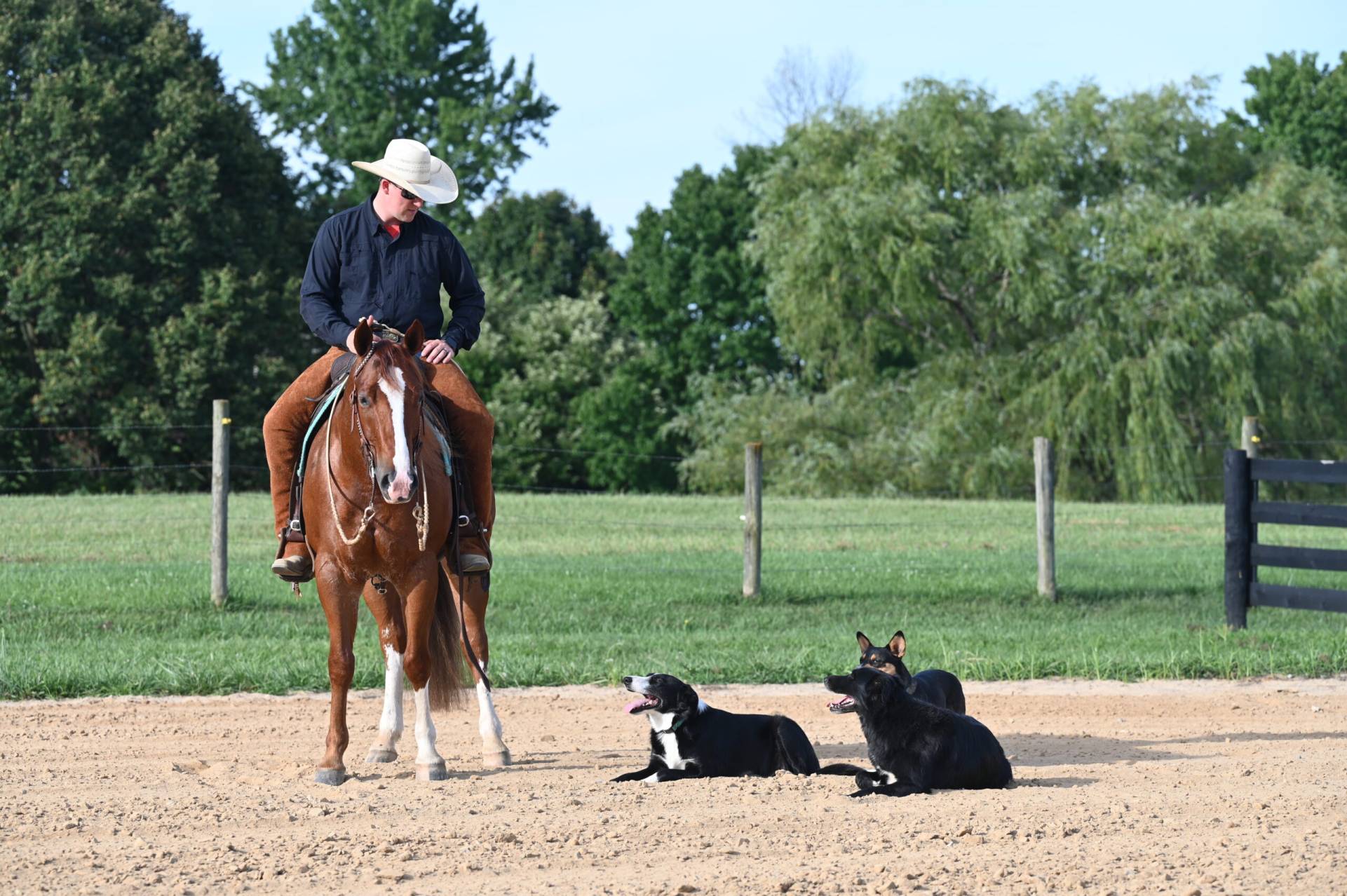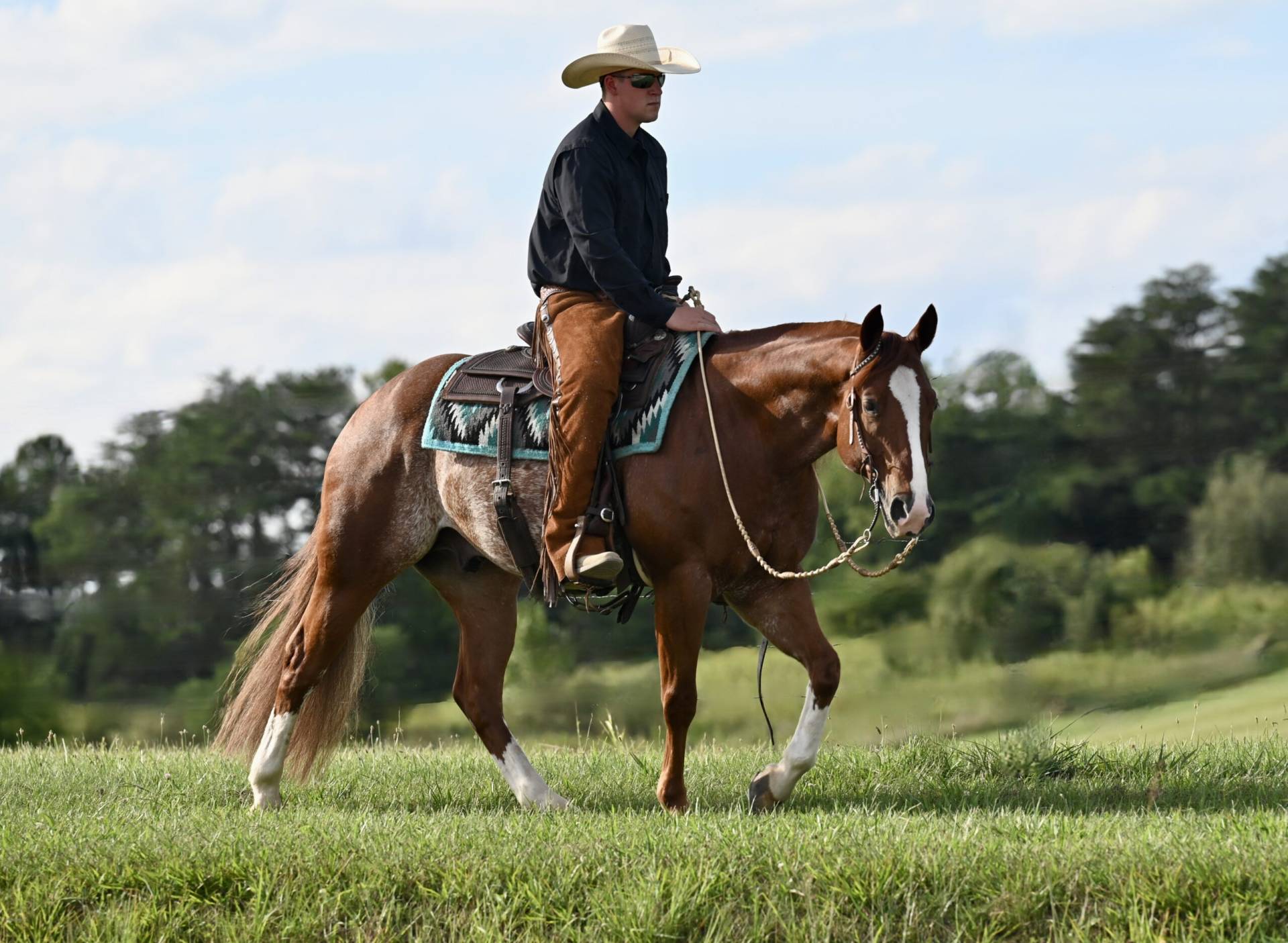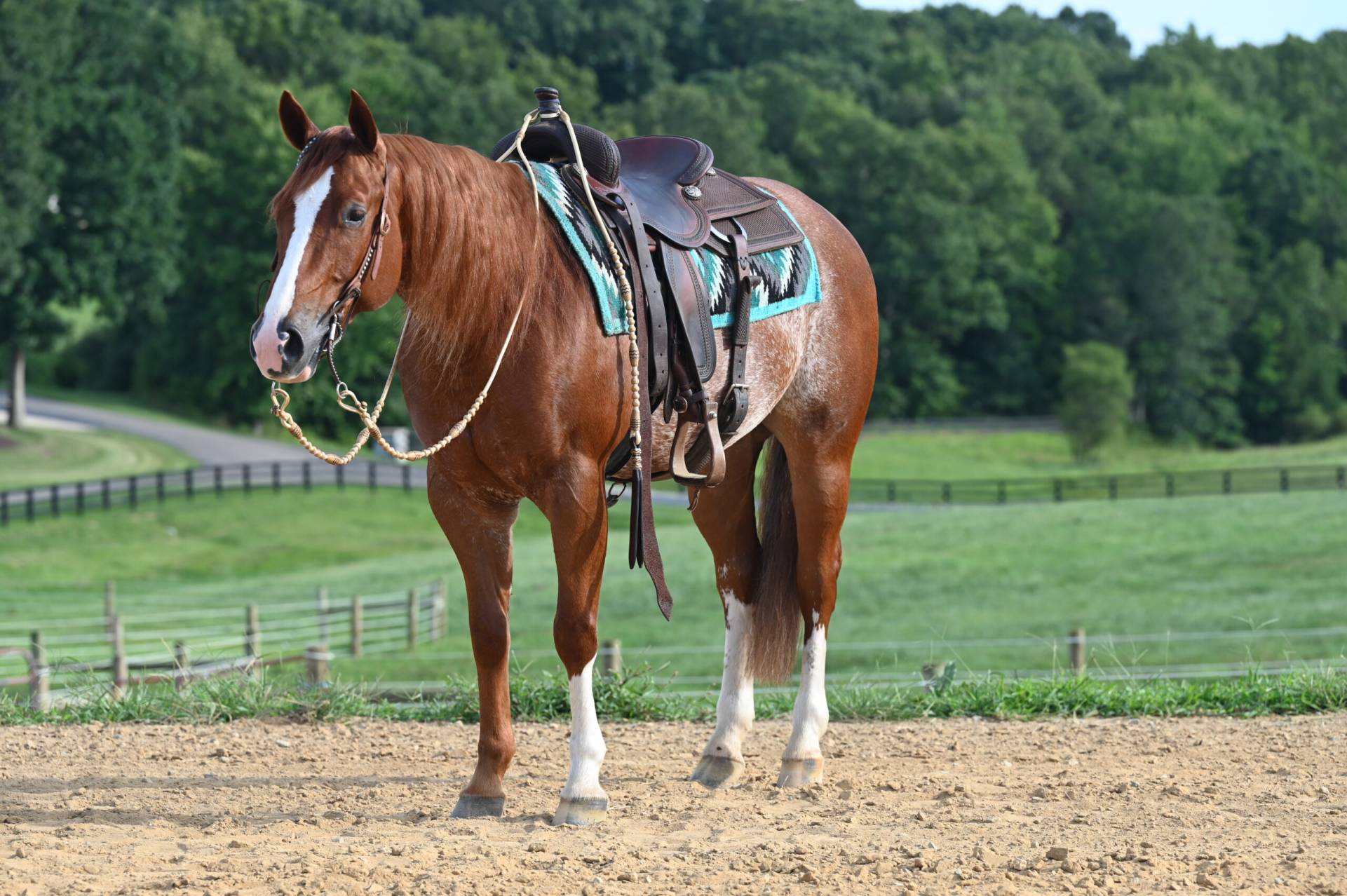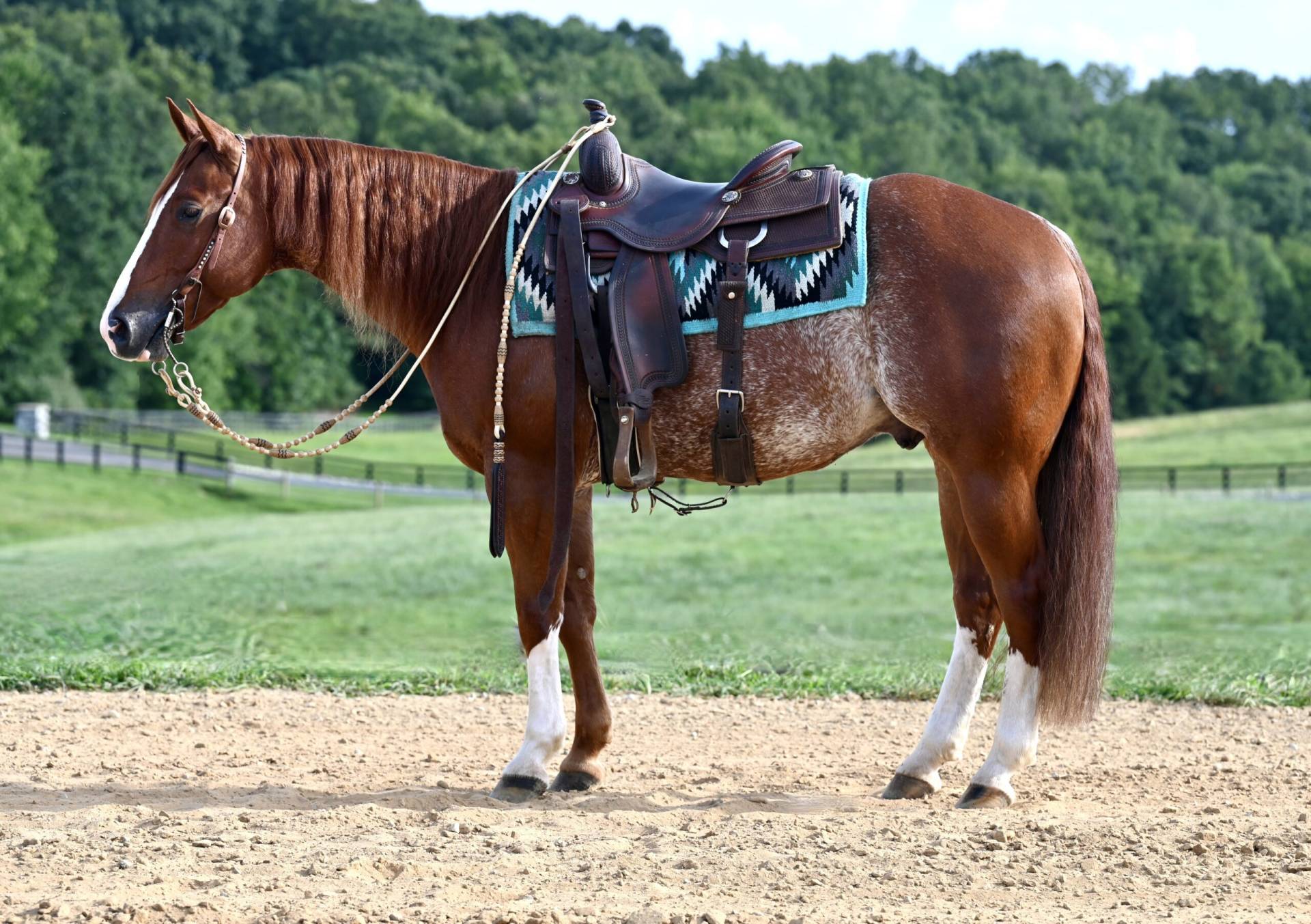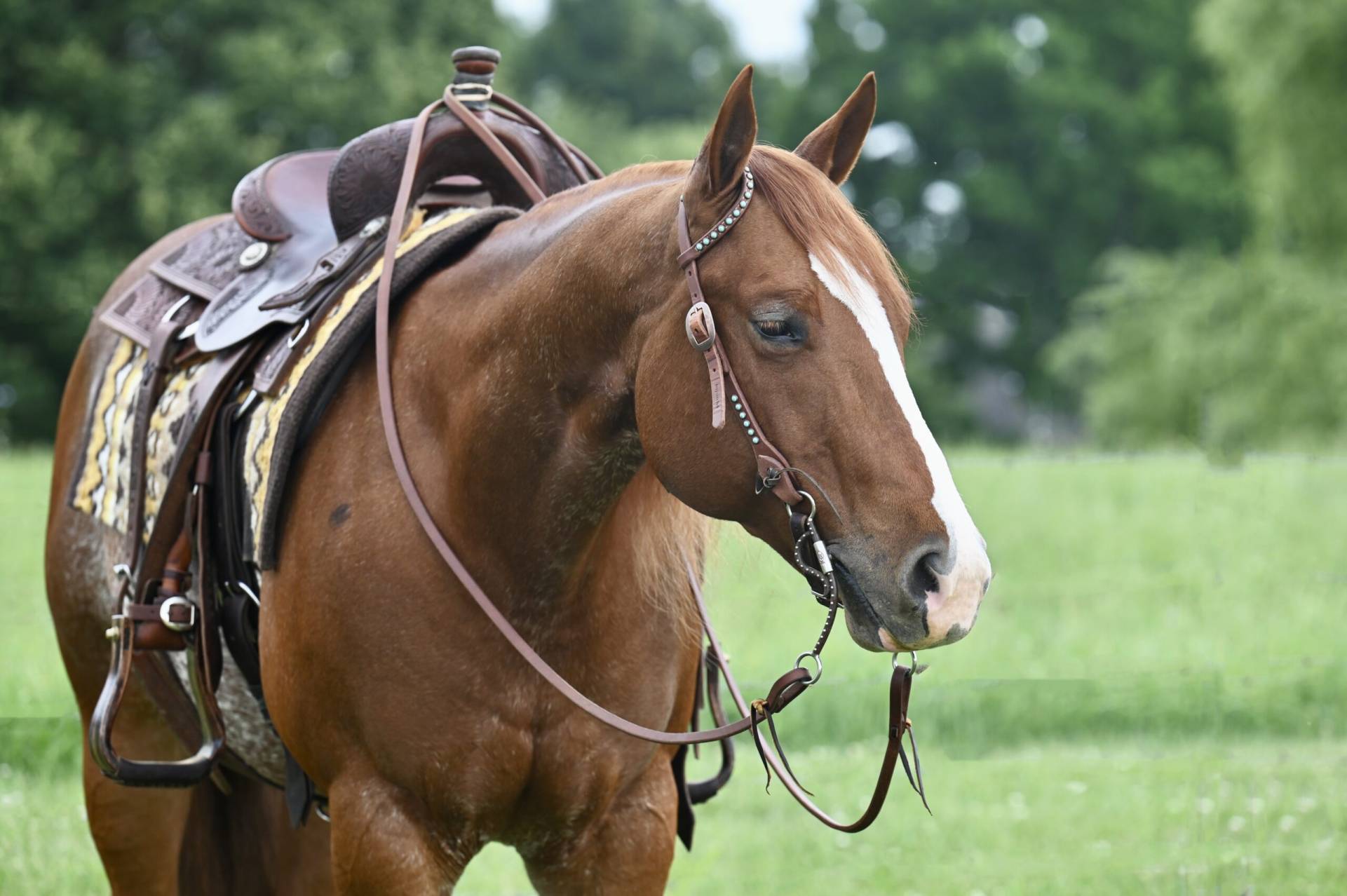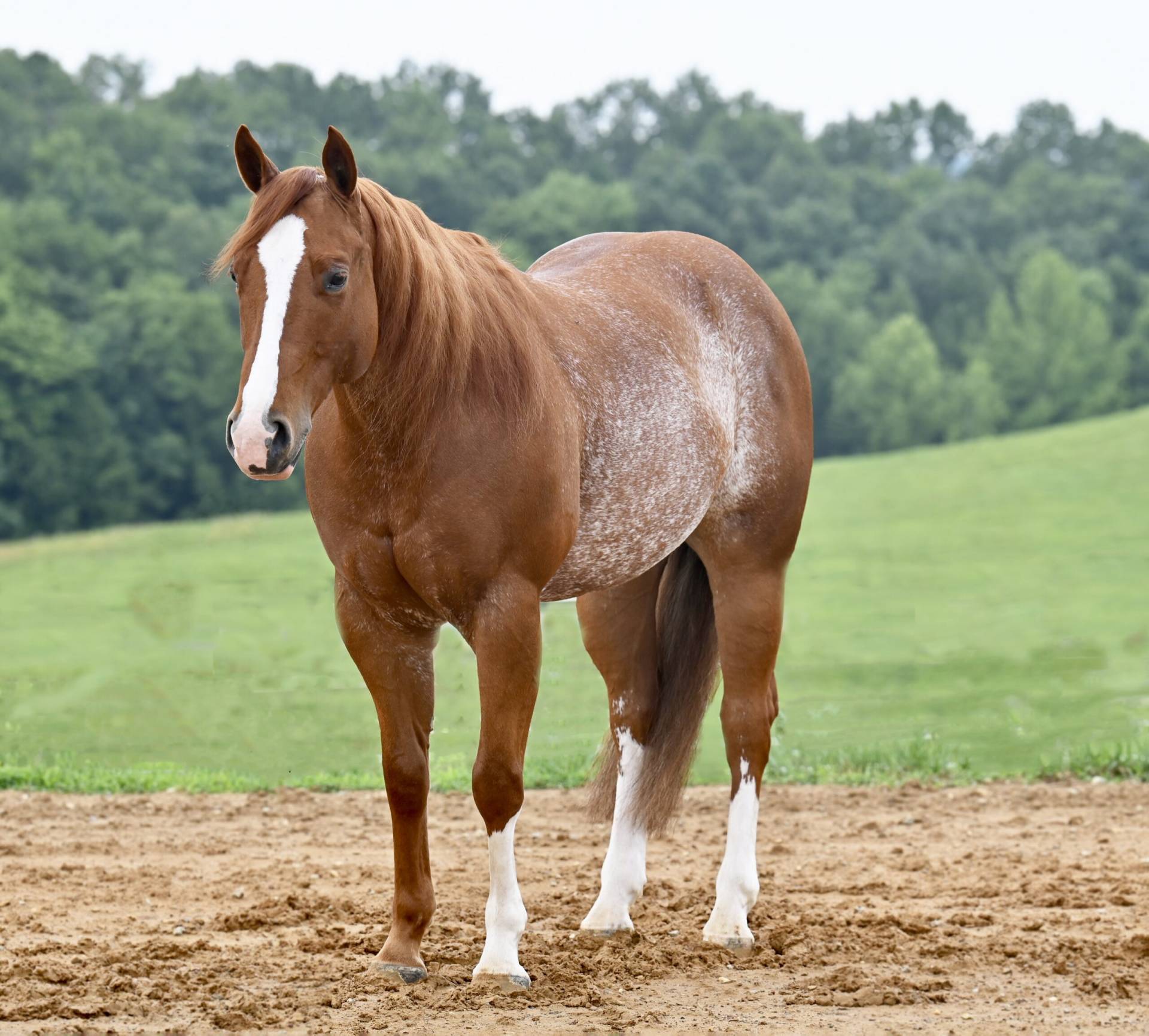 2018 AQHA/APHA Gelding
14.3 hh
His unique color and a personality you can't help but fall in love with make Shiner a favorite!
Shiner is a very unique and versatile gelding that we love and have enjoyed taking through our program. Shiner has done some Reining shows as well as been shown in Ranch Riding and worked cattle as well as gone trail riding. His sweet, quiet, chill kinda attitude makes him so much fun to be around. He loves any attention he can get!
Shiner is spook free and takes anything you throw at him in stride. He is very solid and doesn't need lunged down before riding. He's a step on and go ride kind of horse.
He knows all his maneuvers and does them with ease. From spins to lead changes to stops and rollbacks, he picks up the correct lead every time and is very smooth and easy for any level of rider to ride. He has a great neck rein as well as side pass.
Shiner is confident in trail obstacle course challenges and does great in the ranch riding show pen. Shiner is very easy to ride in the arena or outside on a trail ride or working a days work on the ranch. He is good with kids, dogs, donkeys, pigs , cars, bicycles , tractors and more!
Shiner is the kind of horse that meets you at the gate and is ready to please you in whatever discipline you decide to put him in that day. He is 100% sound with no vices or health issues.
Shiner speaks for himself and his pedigree is just the cherry on top! He is an own son of SHINE ON LINE going back to SHINING SPARK, And is out of a COLONEL SMOKING GUN mare!
If you're looking for a sweet, loving, all around beautiful, double registered gelding, take a look at Shiner and call today for a test ride. Our goal is to help you find your next ride of your life and with think Shiner just might be the one!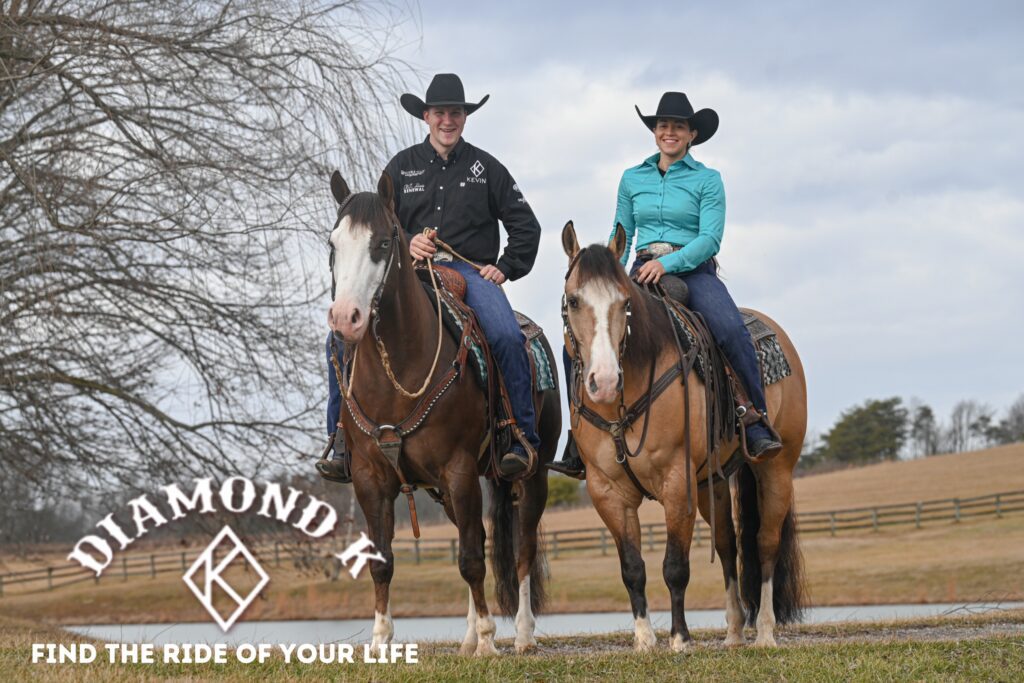 Kevin Raber
Diamond K
Jackson, Ohio
330.231.2311
We get it, life is better when partnered with a great horse!
That is why we have made it our mission to help you find the ride of your life! We accomplish this through our unique trust-based training program that equips our equine partners with the tools to be well-rounded, versatile, and ready for any situation they could encounter.
Our team is motivated to be the best we can be! We strive to be excellent horsemen and humans. It is our priority to create and help match you with your dream horse!
Our horses are carefully selected for soundness, Training, and personality. We provide them with the best possible care and training.
Our training program is focused on building well-rounded horses. We show them, use them for ranch work, and trail riding, and work them in the arena and outdoors so that they are accustomed to anything you might do with them.
We strive to ensure the horse and rider are the perfect fit, we highly encourage all potential buyers to come meet us, and the horses, and take them for a test ride