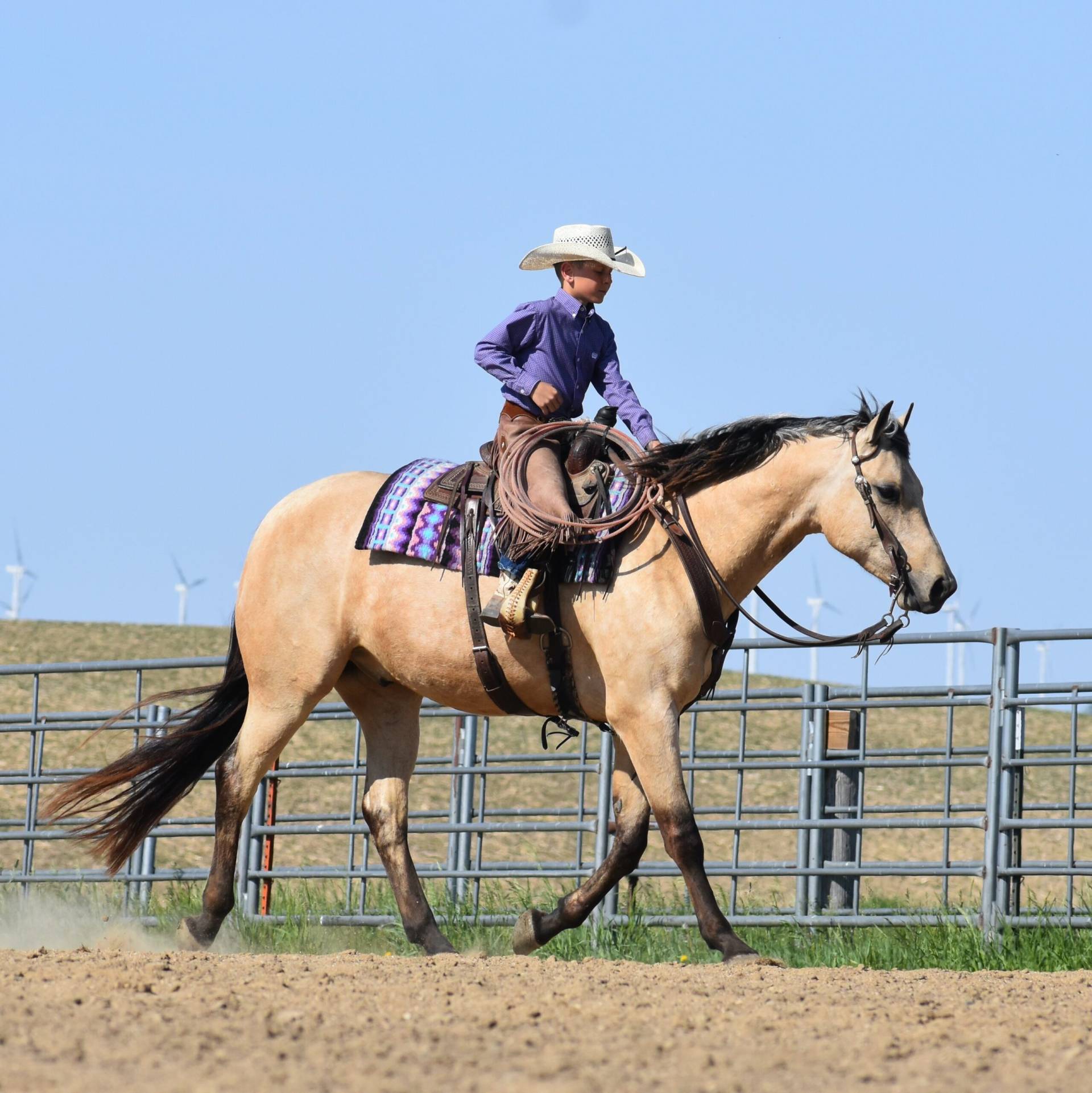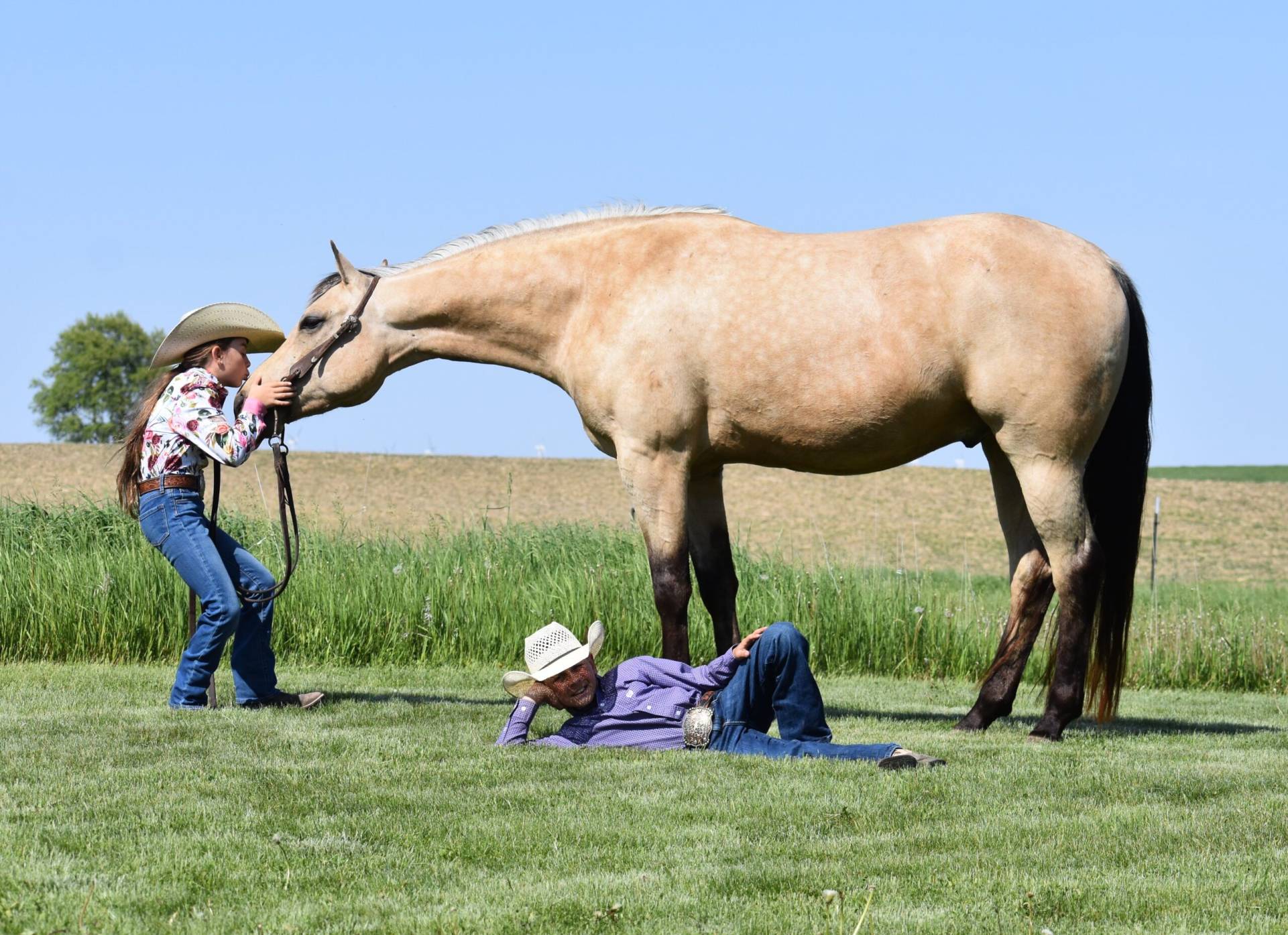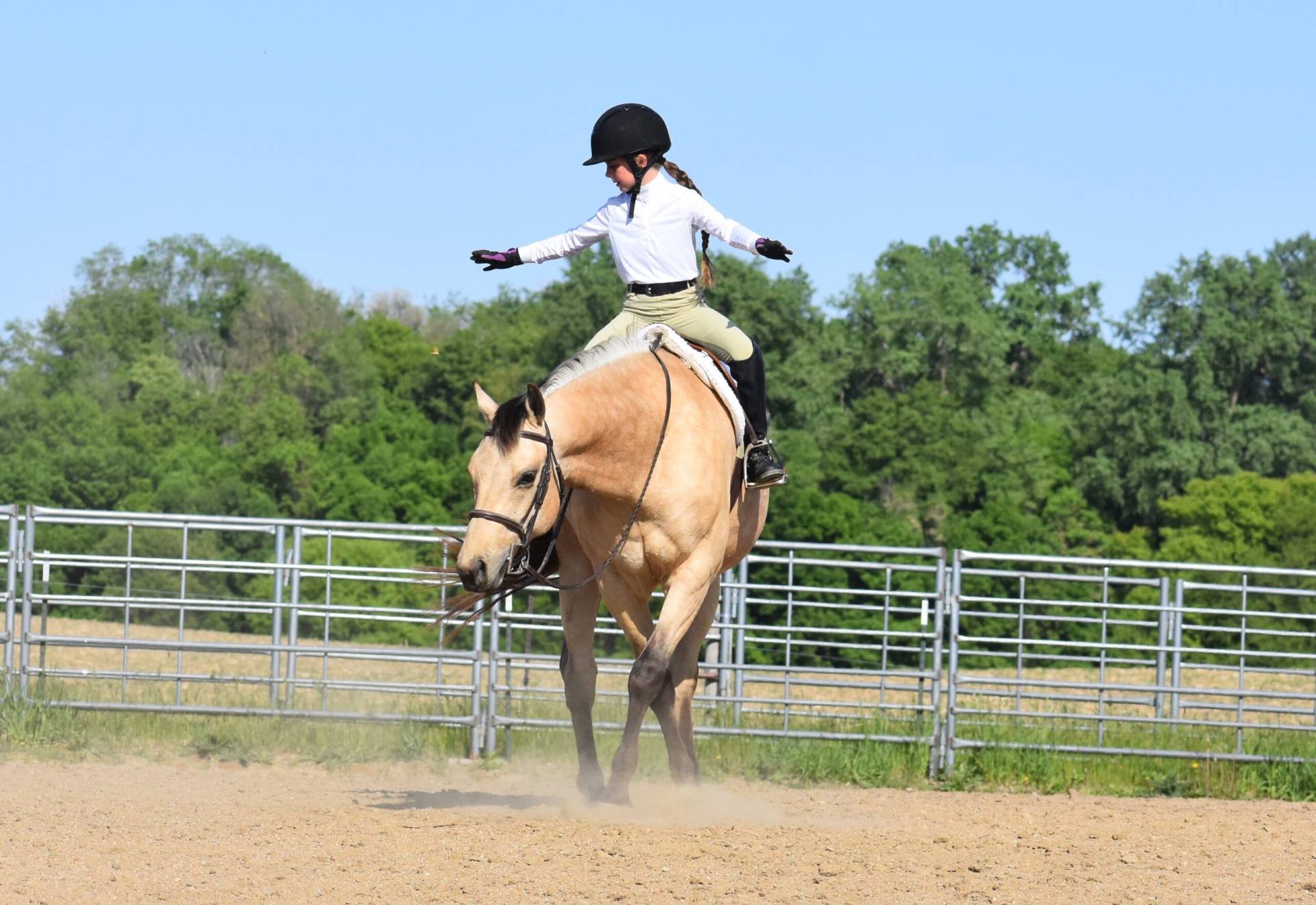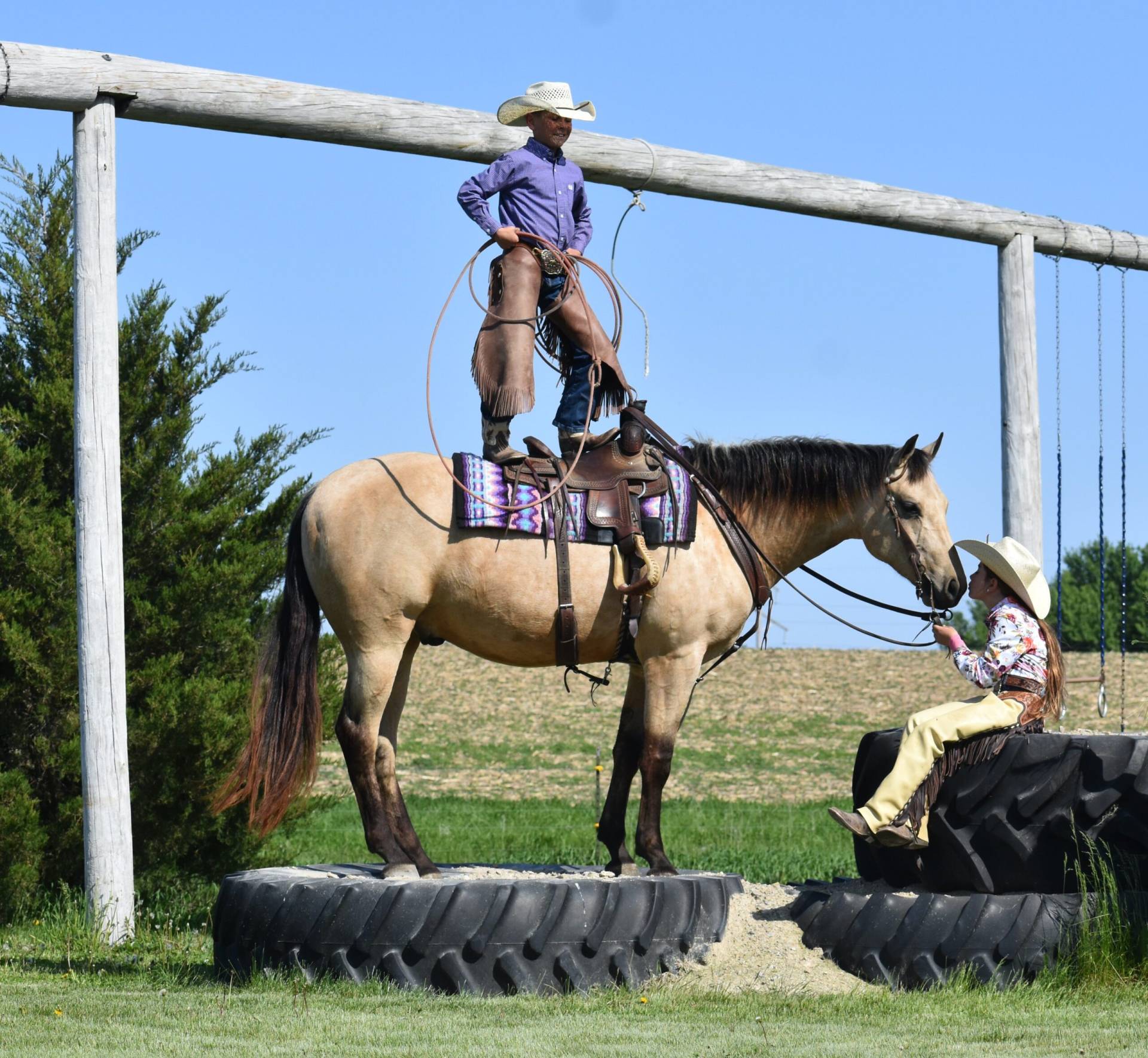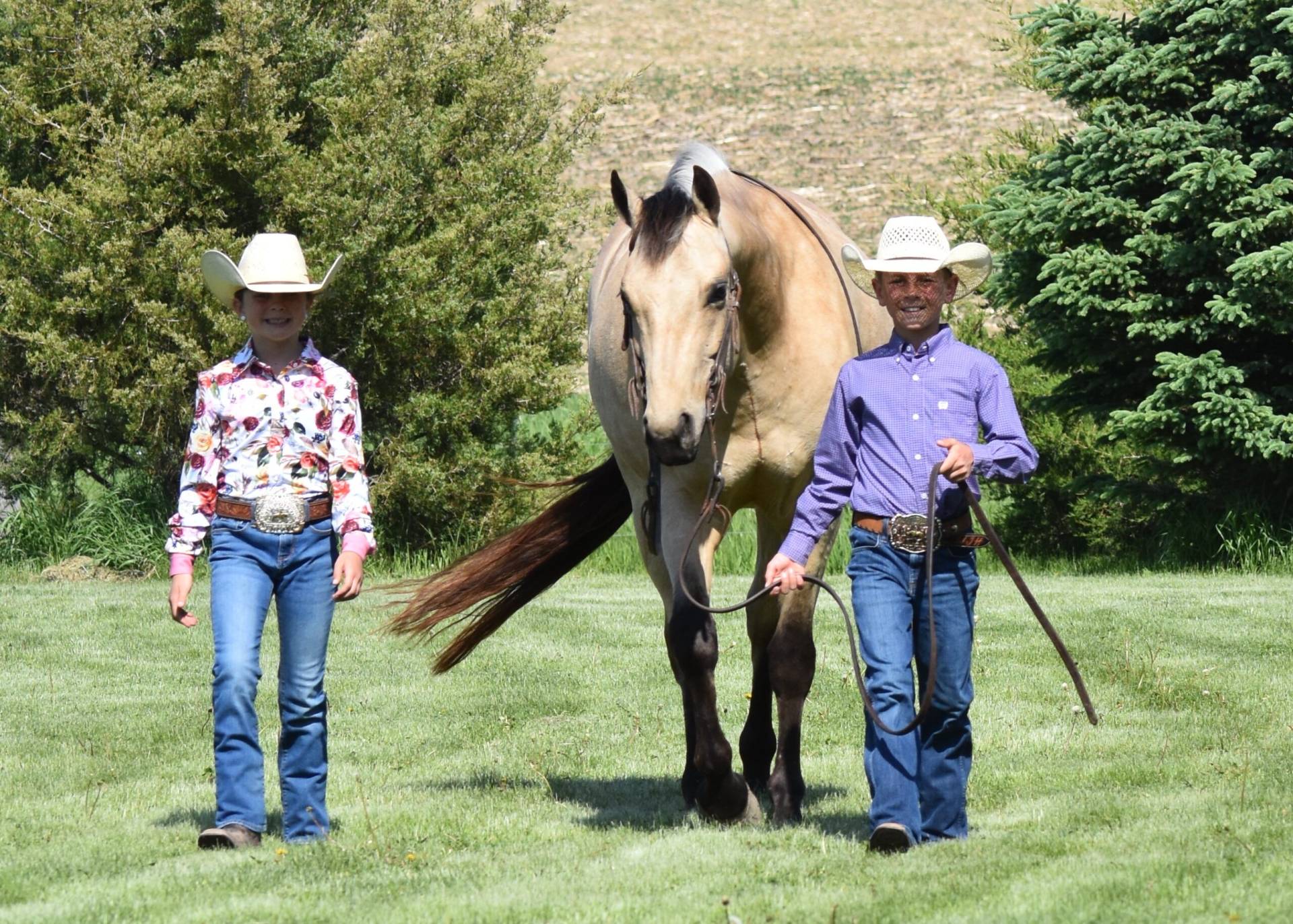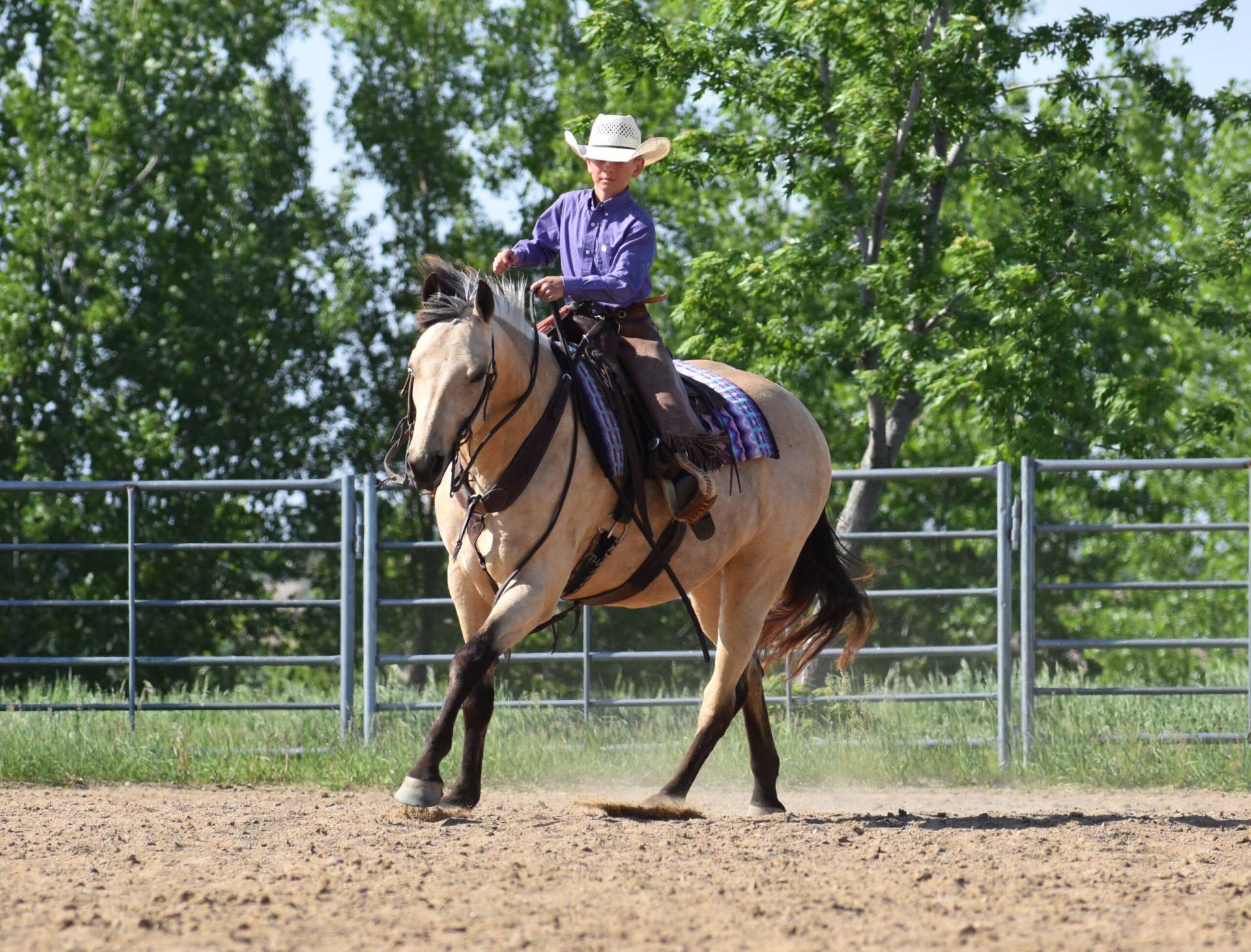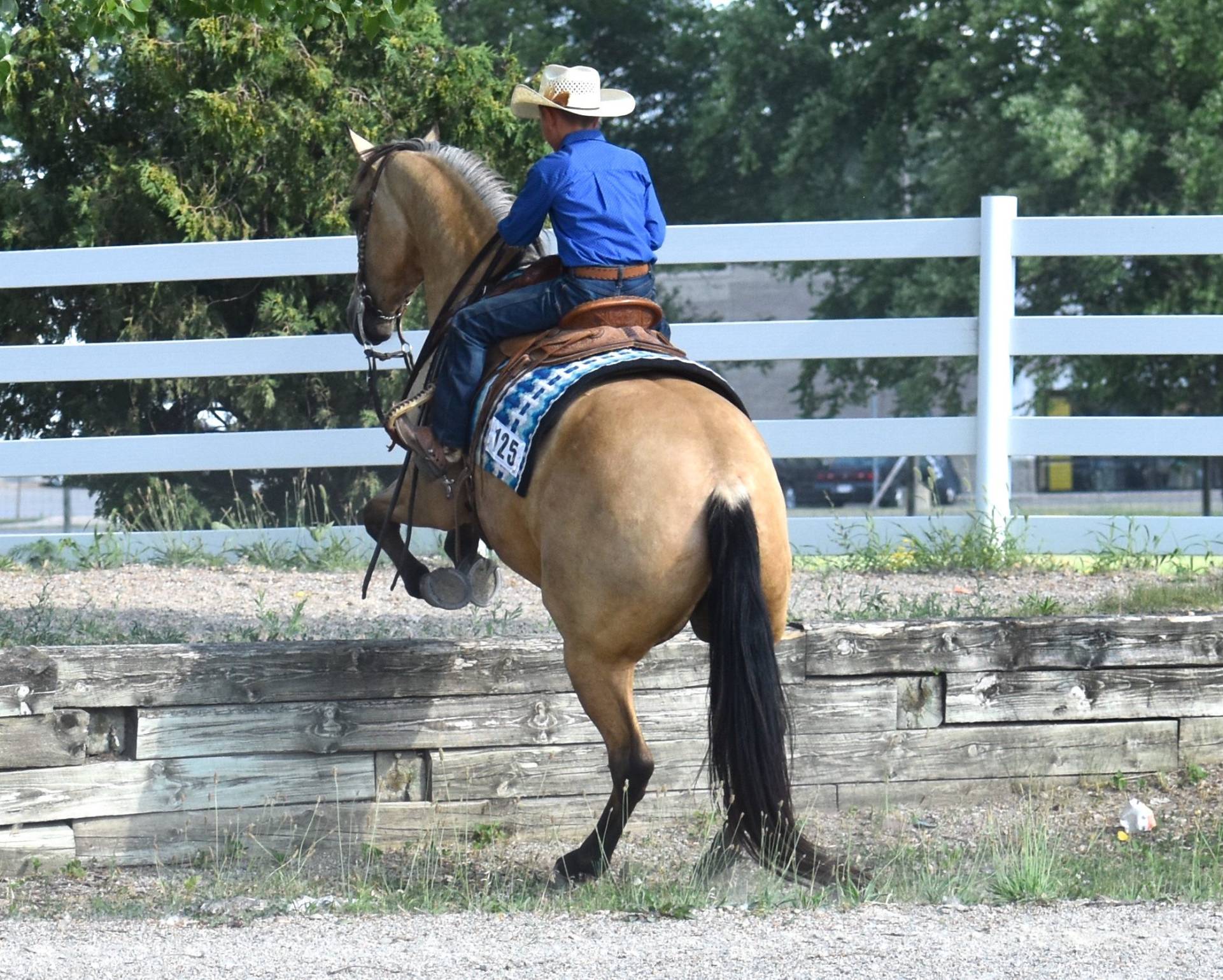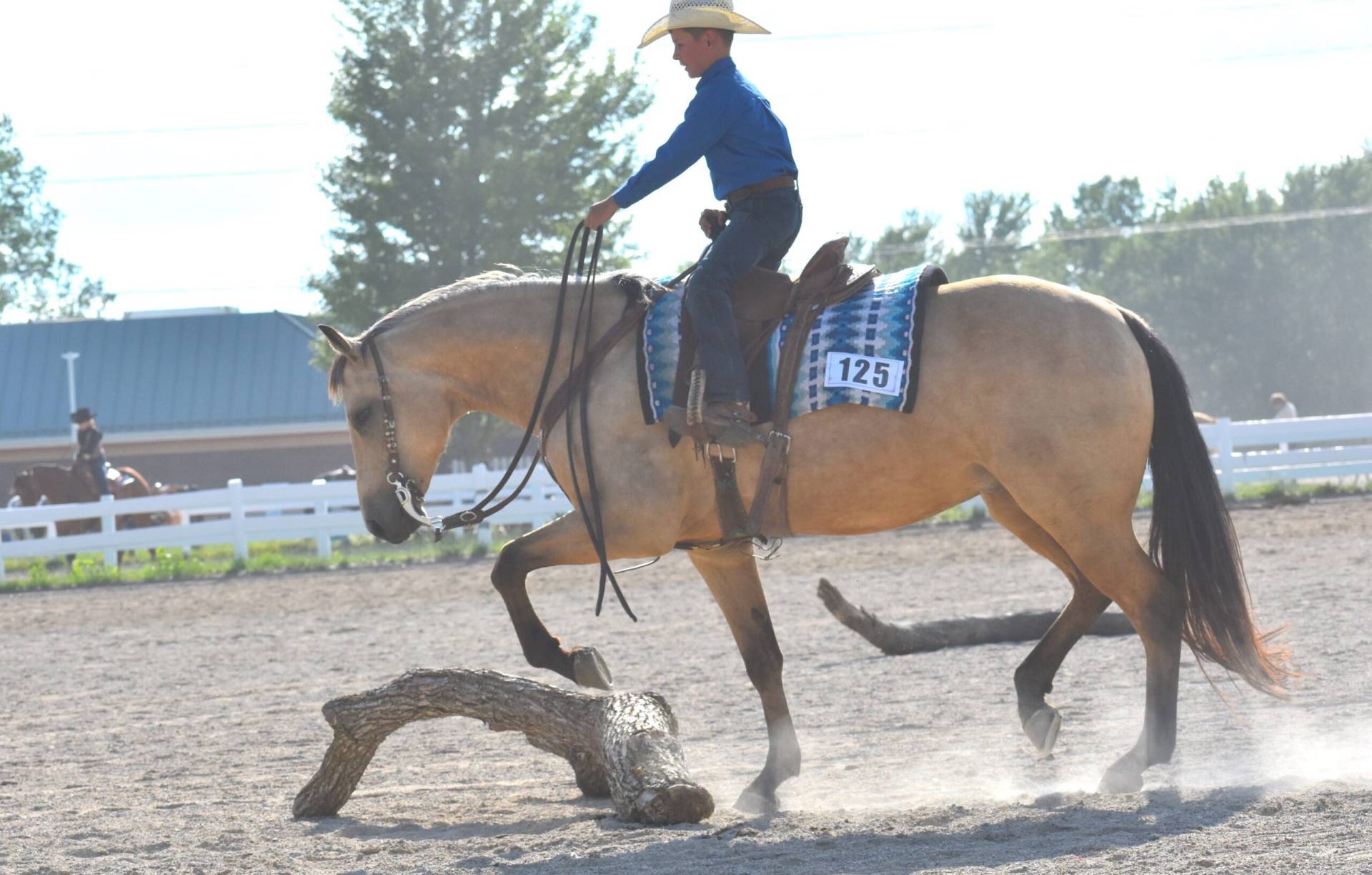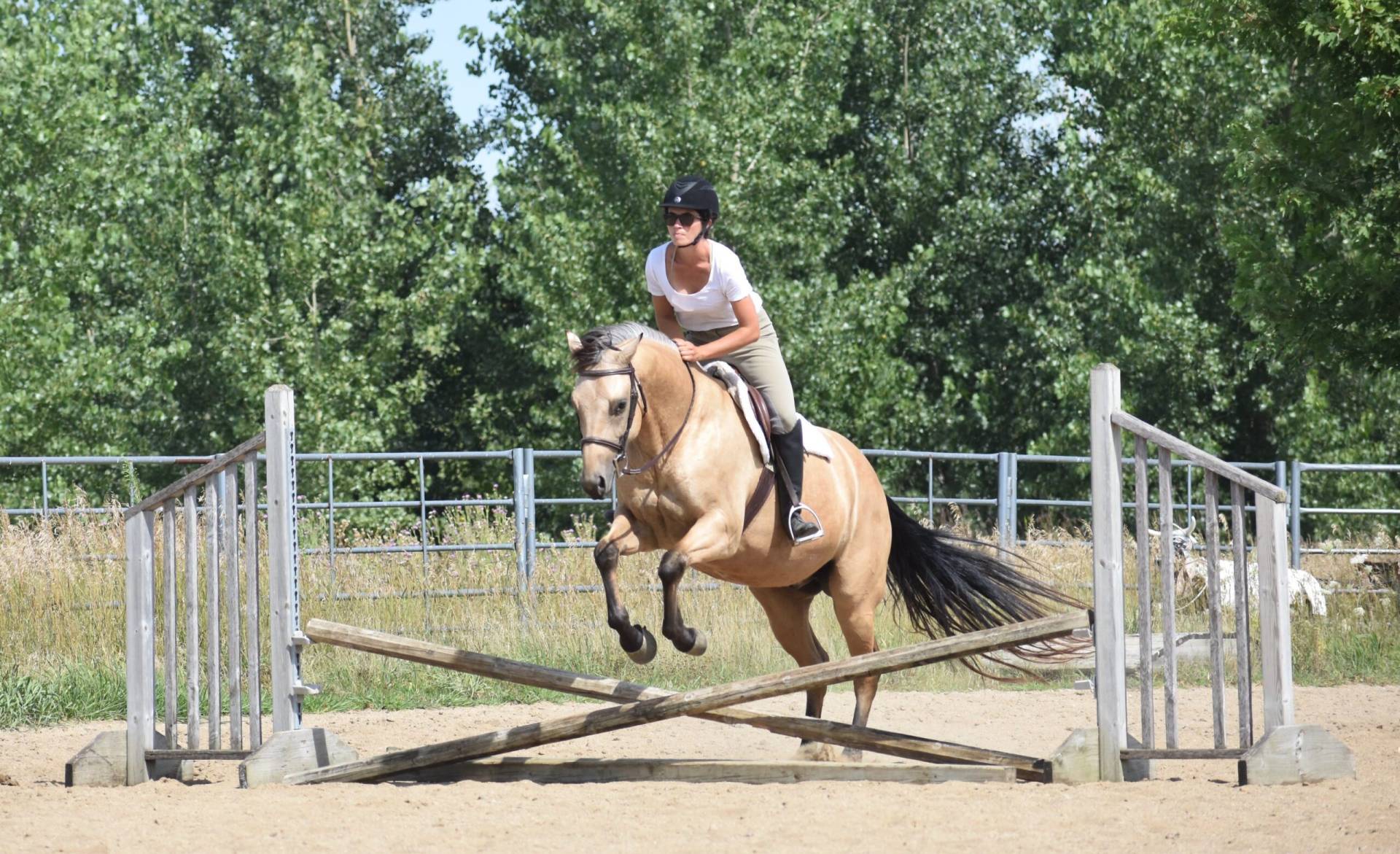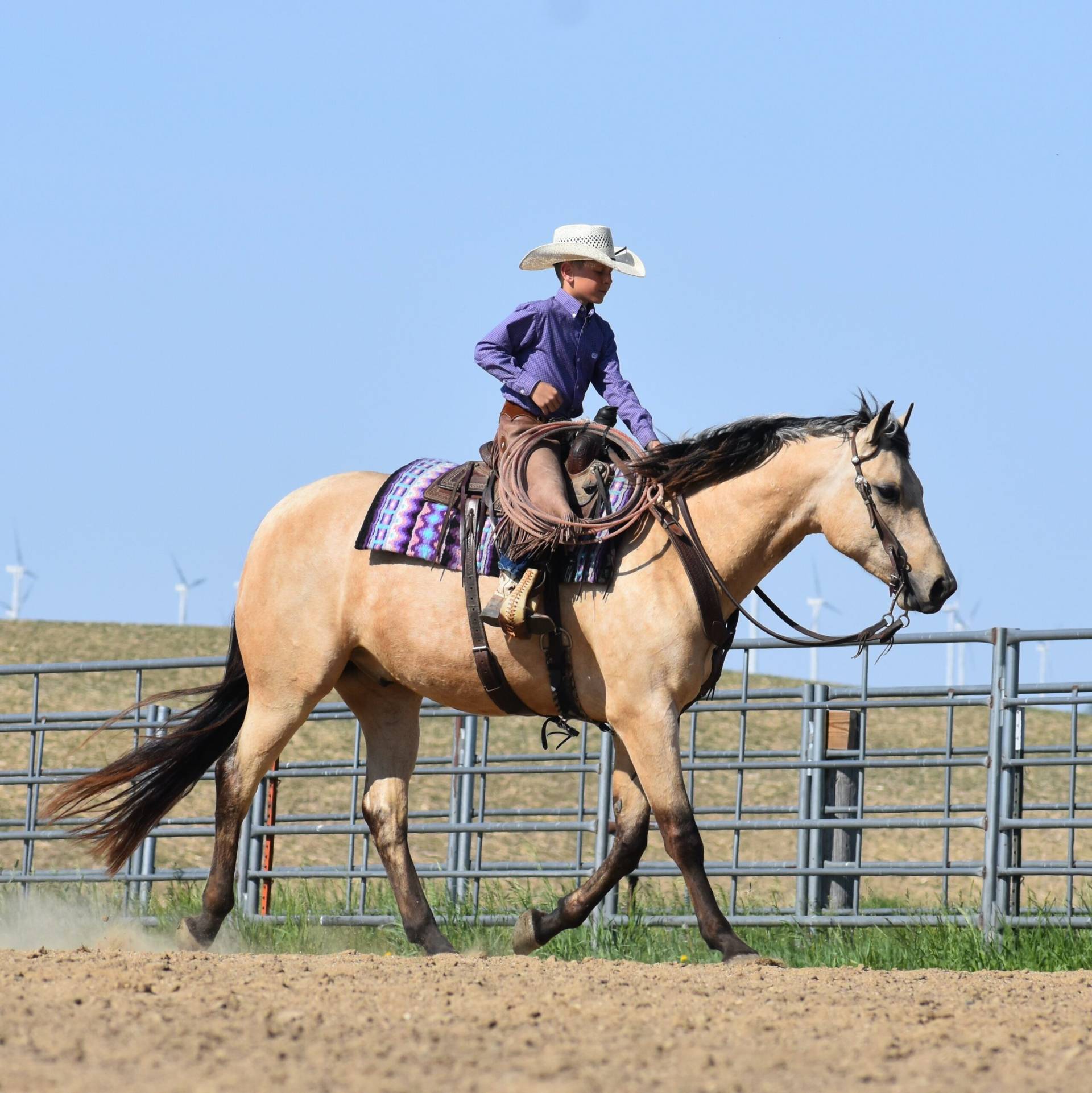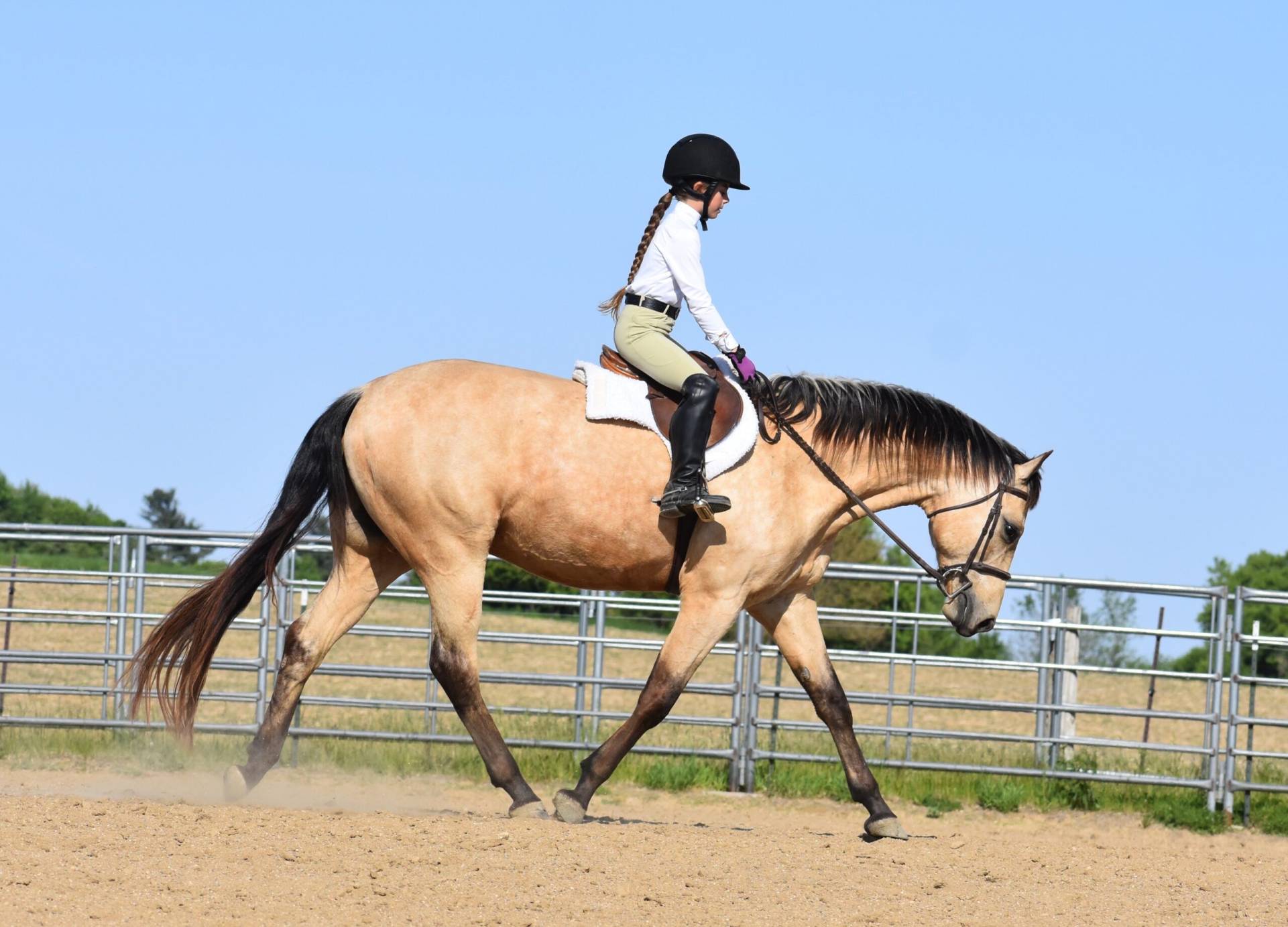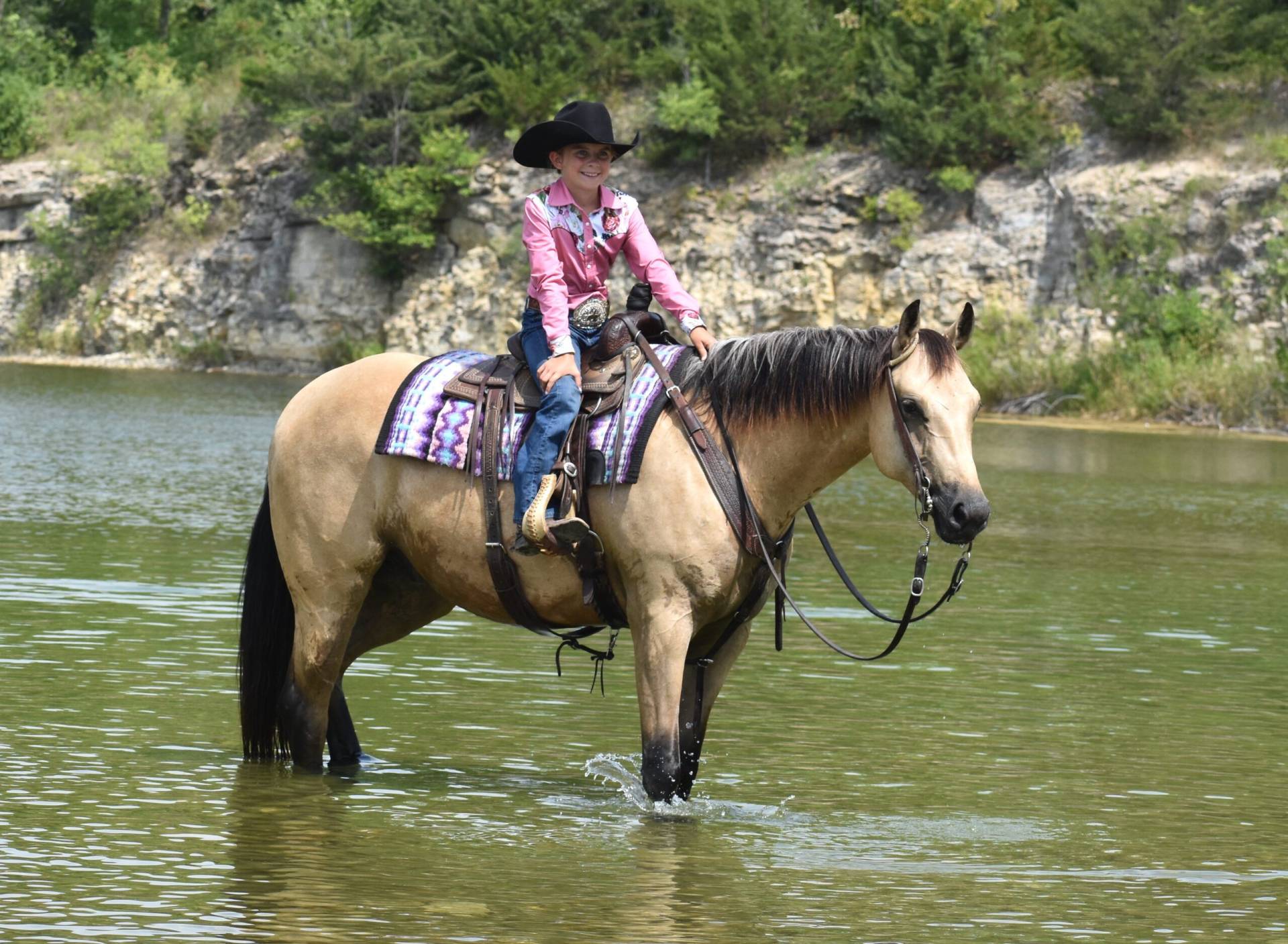 2018 AQHA Gelding
15.2 hh
According to our two kids, "Smalls" is a 5 horned unicorn! He's absolutely everything you could ask for in a dream horse! Beyond friendly, lovable, willing, talented, versatile and... buttermilk buckskin!
We bought Smalls from his breeder at the end of his yearling year and have been proud to call him ours ever since! He continues to impress us as the years have gone by with his disposition, good heart and ability.
Regardless of what tack you use, English or Western, it won't matter, Smalls is accustomed to it. He is a one man band in our family! Dad can rope in the branding pen, mom can take him to a hunt seat show, Teagan can cruise around bareback or Wyatt can point him down the mountain trails in the western saddle. Smalls is truly game for anything.
If has ever been a Mr. Congeniality award up for grabs, Smalls would takes it! Hands down, we have never had a horse with so much personality, curiosity and charm. Nothing makes him happier than being around his people.
Flying lead changes, easy speed control, effortless transitions, smooth gaits, clean stops, cadenced spins; what more could you ask for? From his very first ride, to the last time we get to ride him, he has aimed to please and get along each and every time. Everything with Smalls has been easy.
One look at his cute face and big brown eyes - you'll understand why we love him so much! We are proud to offer him at this sale and are confident he will make your next forever horse.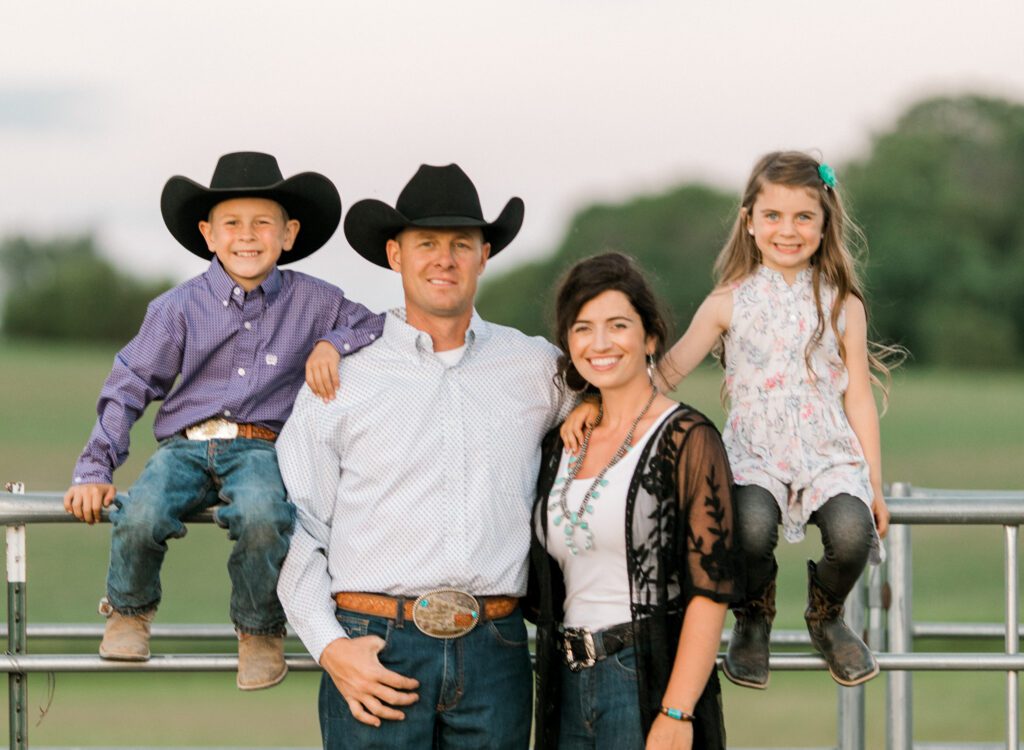 Andy, Megan, Wyatt & Teagan Hansen
Joice, Iowa
515.231.9267
A genuine love for making a reliable horse, for the whole family to enjoy, is the primary goal for the Hansens. Building that same trust with their customers is equally as important.
At just 3 years old, Megan's passion for showing took hold and shaped the next few decades of her life. Even through childhood leukemia treatments, horses remained a constant, motivating force as nothing healed her more than the horses waiting at home. With more than 100 POA World, Congress and Futurity titles to her name, coaching has become the next reward.
Andy came from a rodeo and ranching background, making them a true "all-around" horse couple. They are extremely proud to handle all their horses' needs in-house; training, shoeing, dentistry, photos, marketing- they truly know their horses inside and out. Each horse is exposed to the full gamut of experiences including ranching, trails, shows, and giving lessons.
Today, they are thrilled their children, Wyatt and Teagan, both share the same interest in horses as they do. Building well-trained horses has truly become a family affair.