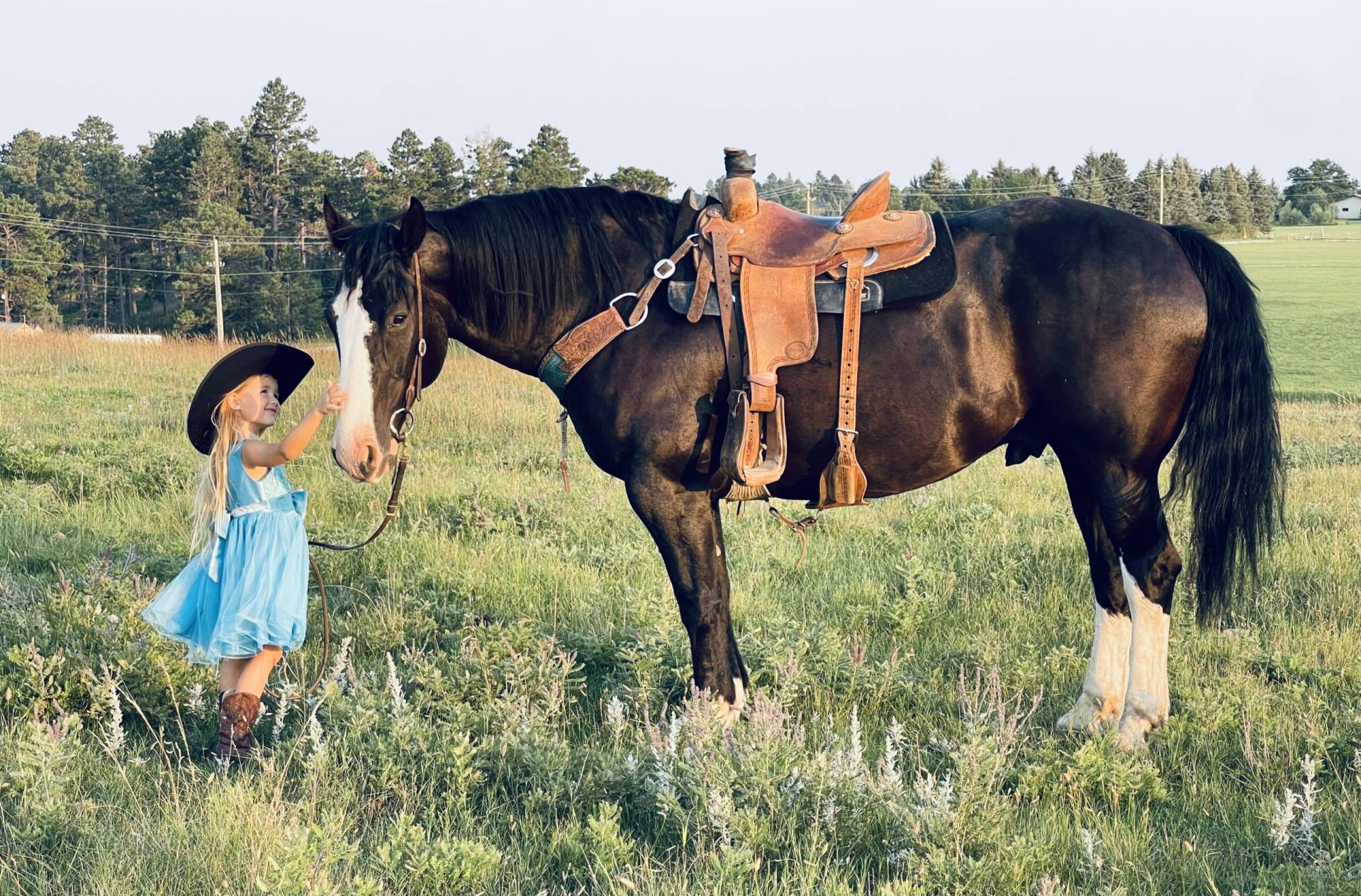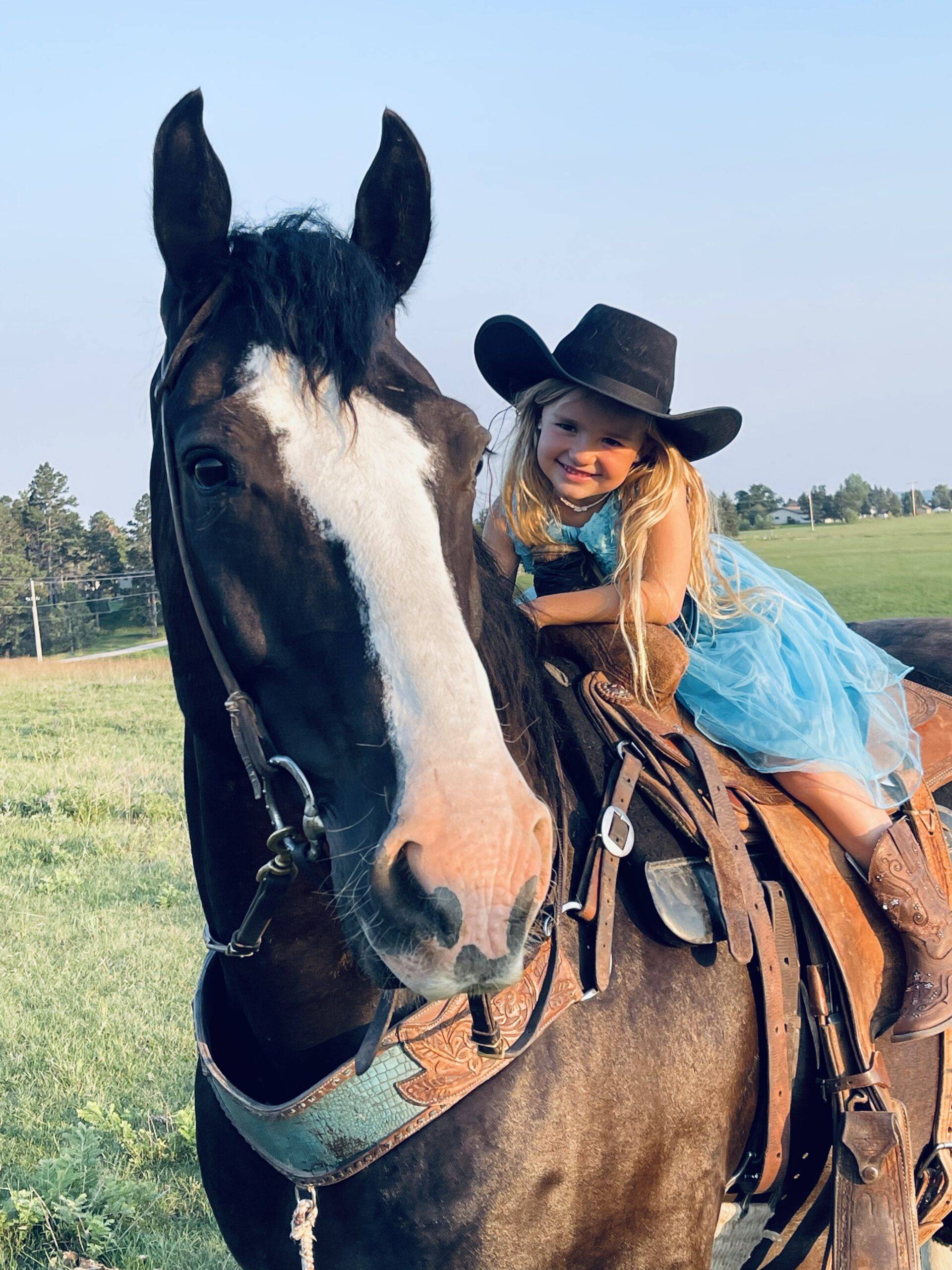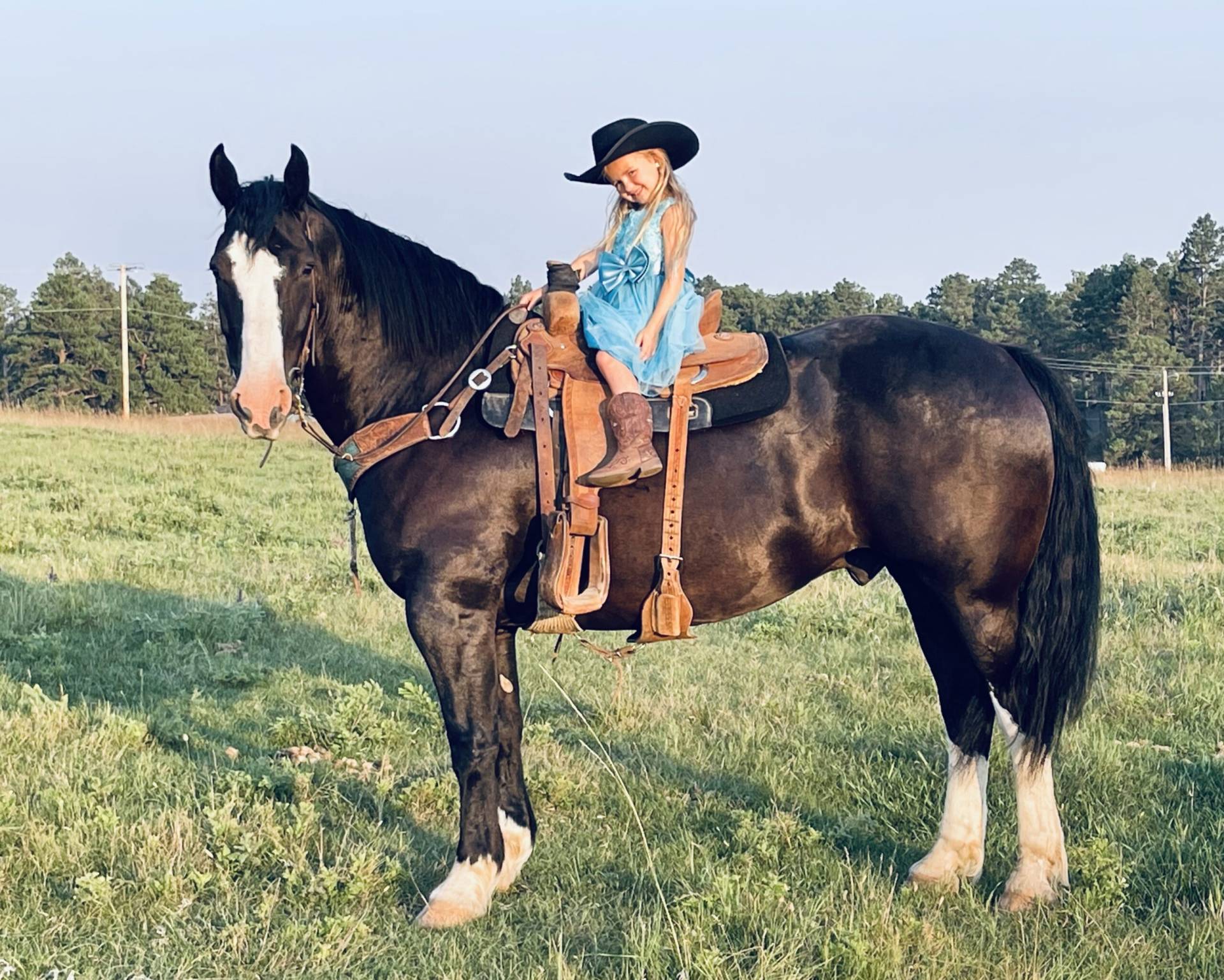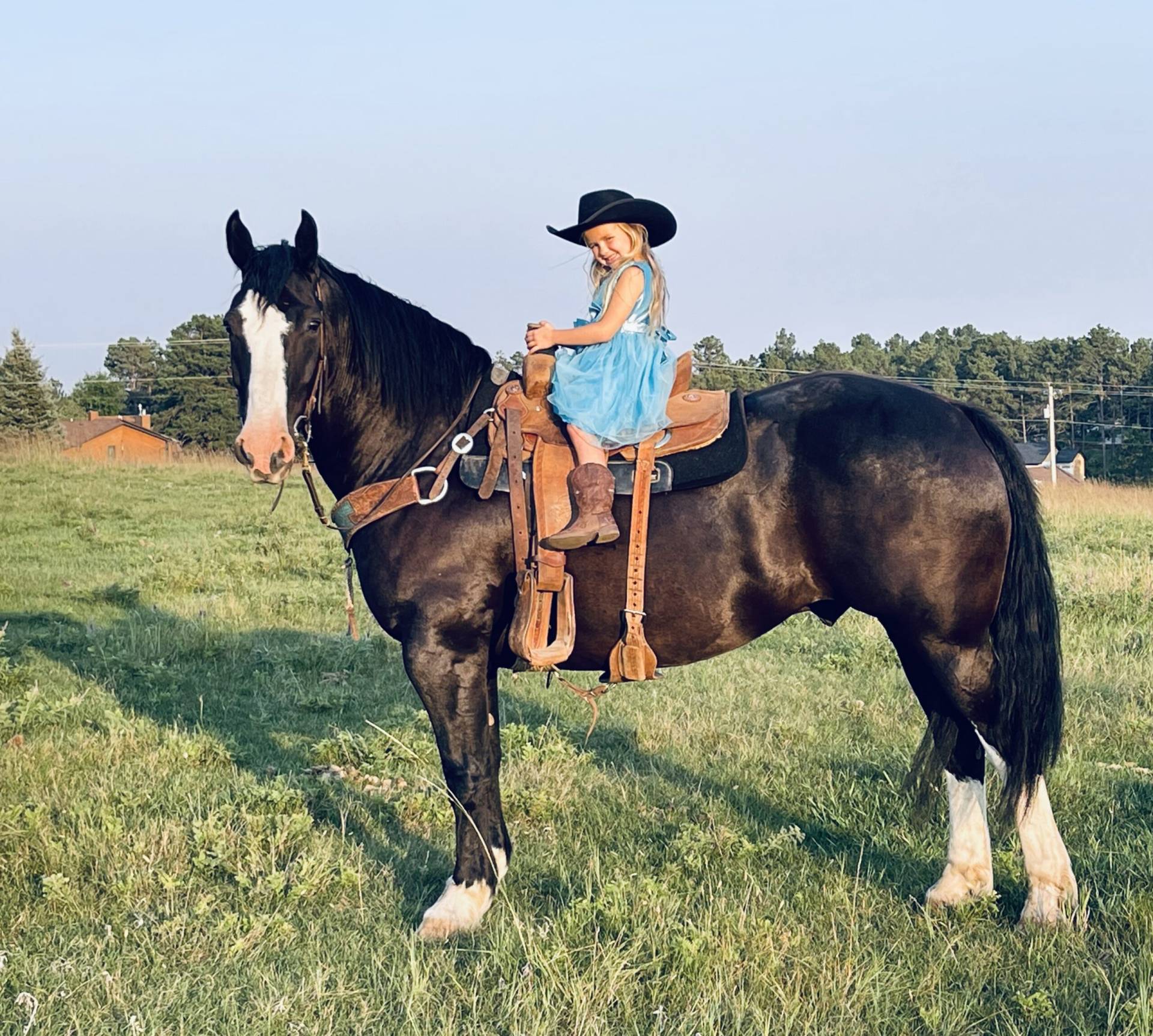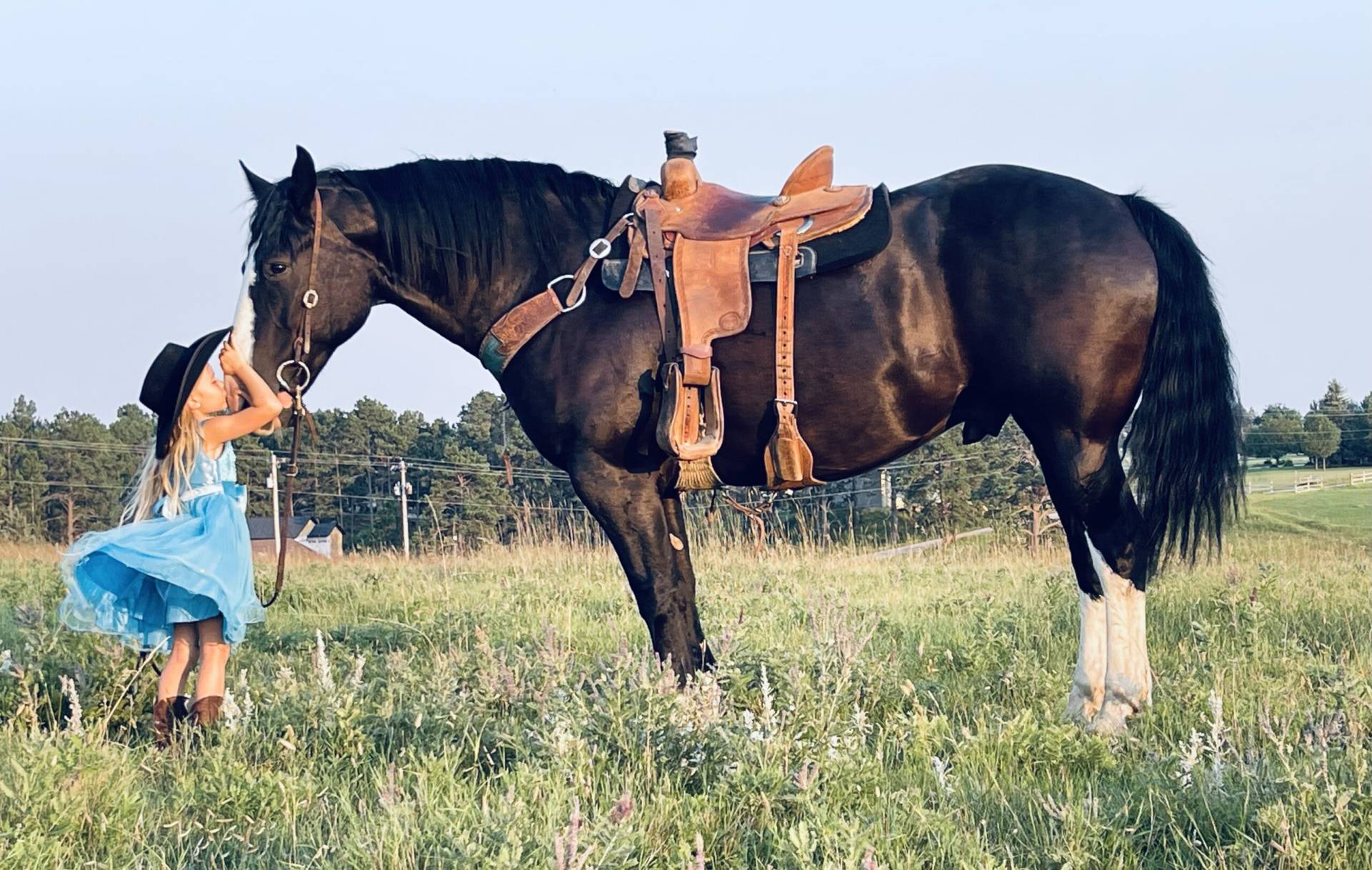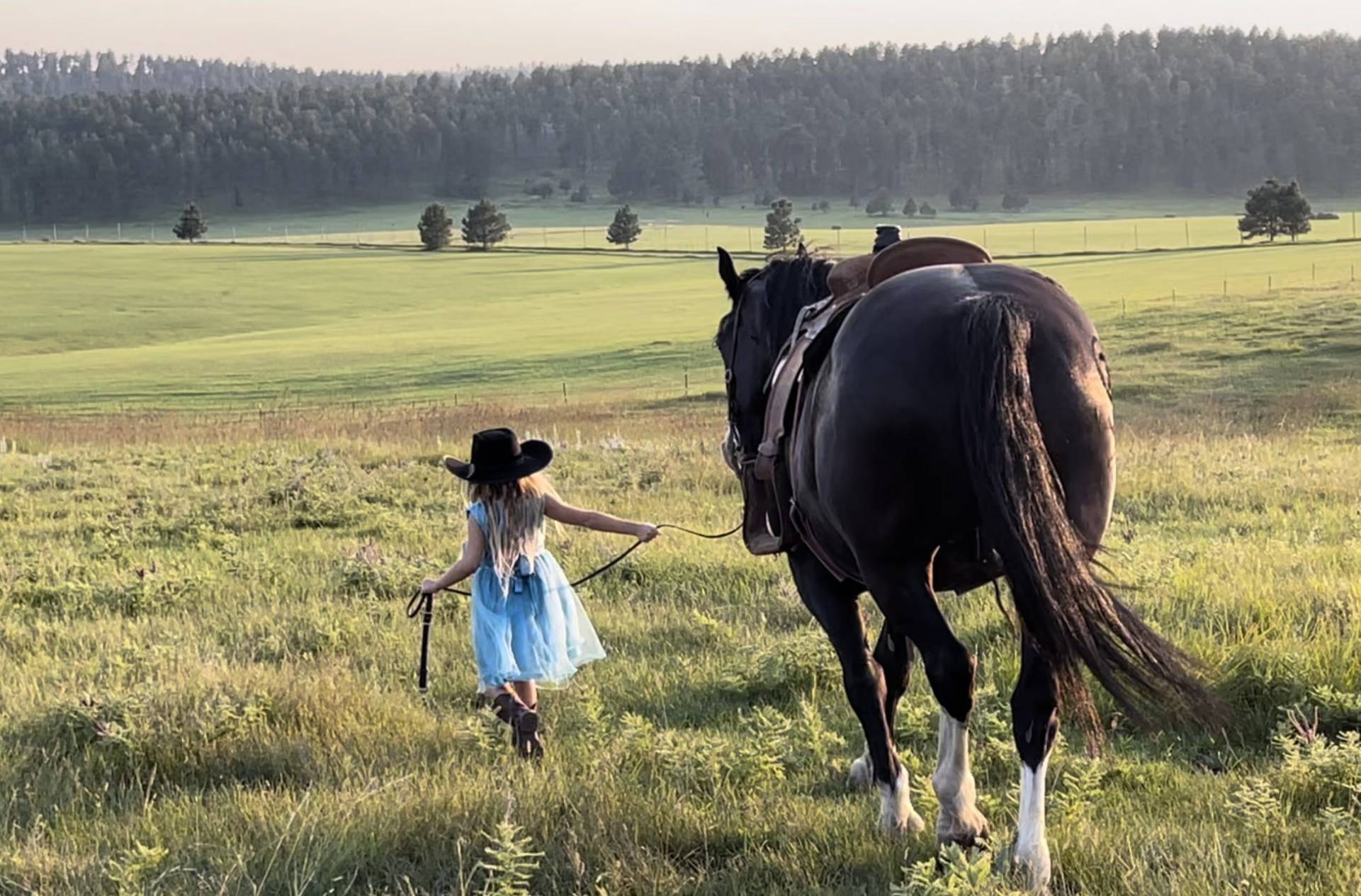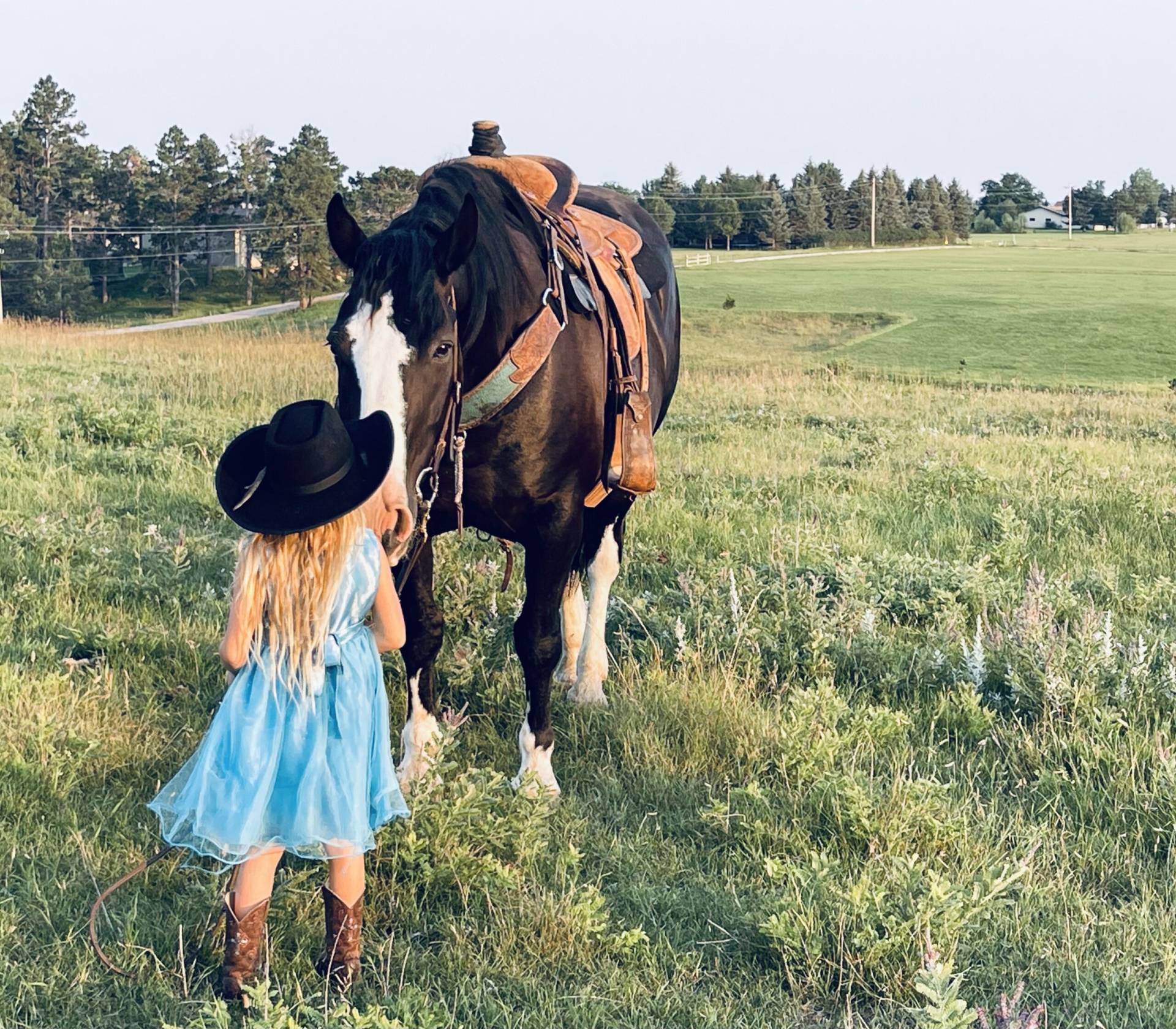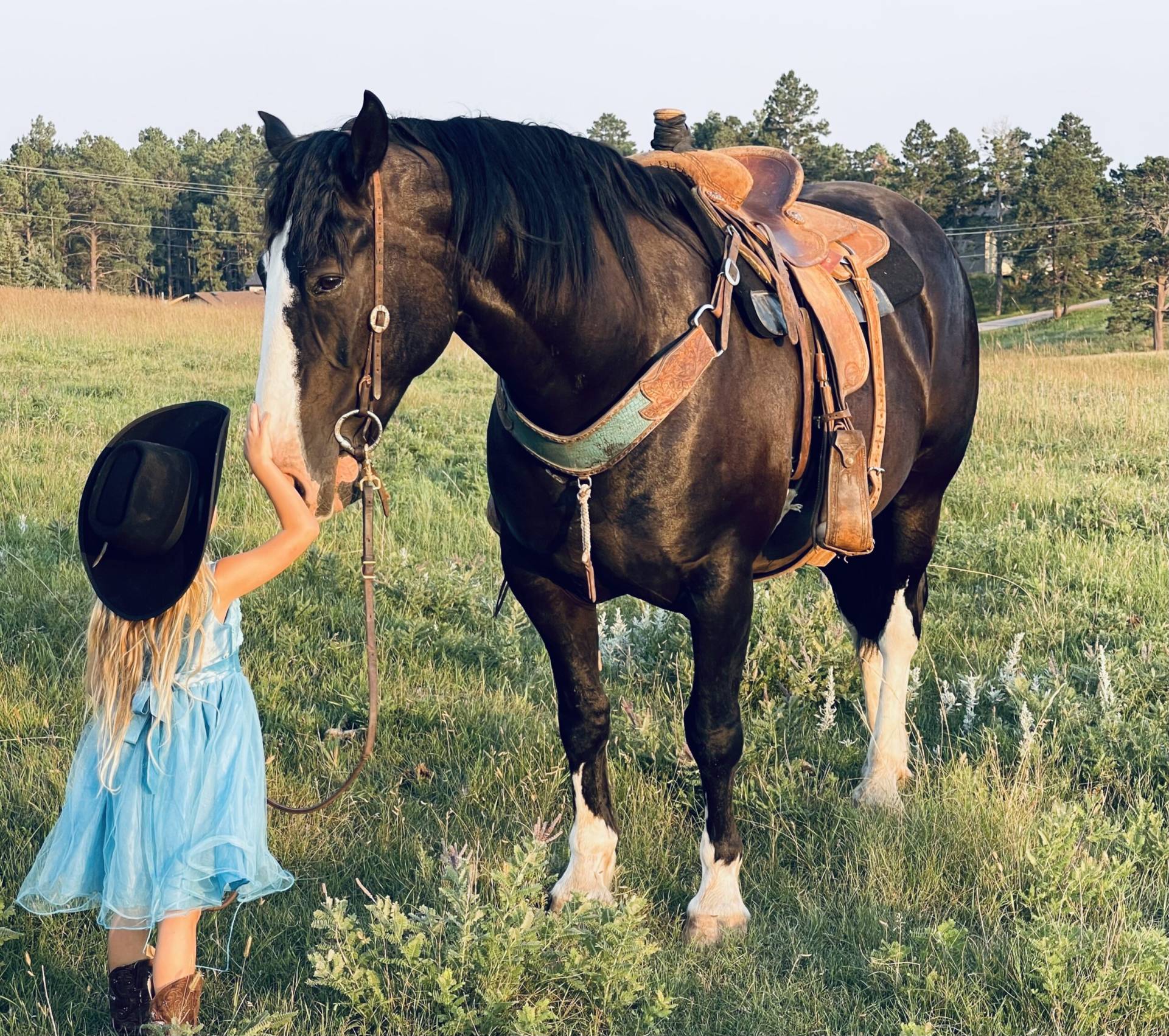 Stud Muffin, also know affectionately as The Muffin Man, is a big gentle giant. This sweet boy is always the first to greet you with his pretty head hanging over the gate, ready for an adventure. He's a big horse with a huge heart and so much love to give!
Muffin is always willing to go on any adventure whether it's a crazy parade or a nice relaxing trail ride. This sweet boy has been from the gorgeous Arizona desert, to the beautiful Black Hills of South Dakota with us exploring all the different terrain and has handled everything with so much grace. Wooden bridges and rushing creeks, none of it is a problem for Muffin!
Not to mention, he is a SHOW STOPPER. He has a presence that won't go unnoticed no matter where you go! With his blazed face and four white socks against his shinny black coat, everyone is loving The Muffin Man.
Cody & Kia Stahly
Stahly Performance Horses
Aguila, Arizona
605.863.1861
Hello! Our names are Cody and Kia Stahly. We have three gorgeous kids and we live in Aguila, AZ. We love working with our horses and watching them progress and grow. A family operation, working together to provide quality performance horses.